How to generate Invoices report template in LSM?
If you are a lab that has finished a test received from a requester. After this, you would usually want to generate an Invoice to change the requester with a fee.
Our Lab Service Manager add-on helps you achieve this by following simple few steps.
After you have completed a test and generated a report for the same, you can generate an invoice for the test/Job performed. (please click the link to see how to generate a report in LSM).
You need to follow these steps to generate an Invoice.
1 Creating a template for invoice
2. Managing the cost for the test
3. Generating the invoice

1. Creating a template for Invoice



Please out KB on how to create templates.

2. Managing the costs for the tests
Go to LSM add-on.
Admin–>Preferences–> Costs.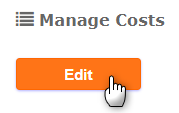 Click on edit.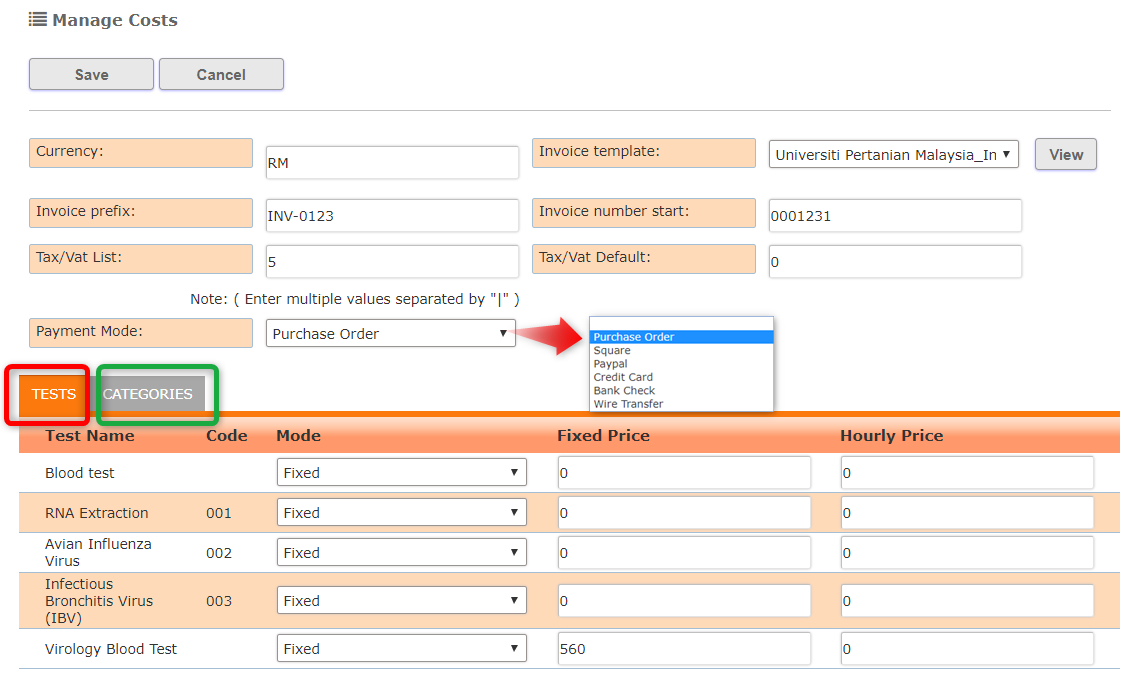 Here you can put the currency required.
A prefix of each Invoice that will be generated.
Tax or VAT list.
You can choose the mode of payment for your tests from different drop-down options.
You can choose the invoice template you made in (

Admin–>Preferences–> Reports

& Invoice template

).
You can start the Invoice numbering from what you like.
If you have only one default tax or VAT you can add them.
Under the category of the test (in the red box), you will find the tests & its code that you have created in

Admin–>Preference–>Tests.

Mode option lets you select the fee that is charged by a fixed or hourly amount.
Under the Categories (in the green box), you will find the test categories that you created in

Admin–>Preference–>Tests.

3. Generating an Invoice
Go to Admin–>Contacts–>Requesters.
Click on the requester you want to create the Invoice for.

Under the requester's details go to the Invoices option, select the patient/Sample/Job you want to create the invoice for.  Click on the invoice number.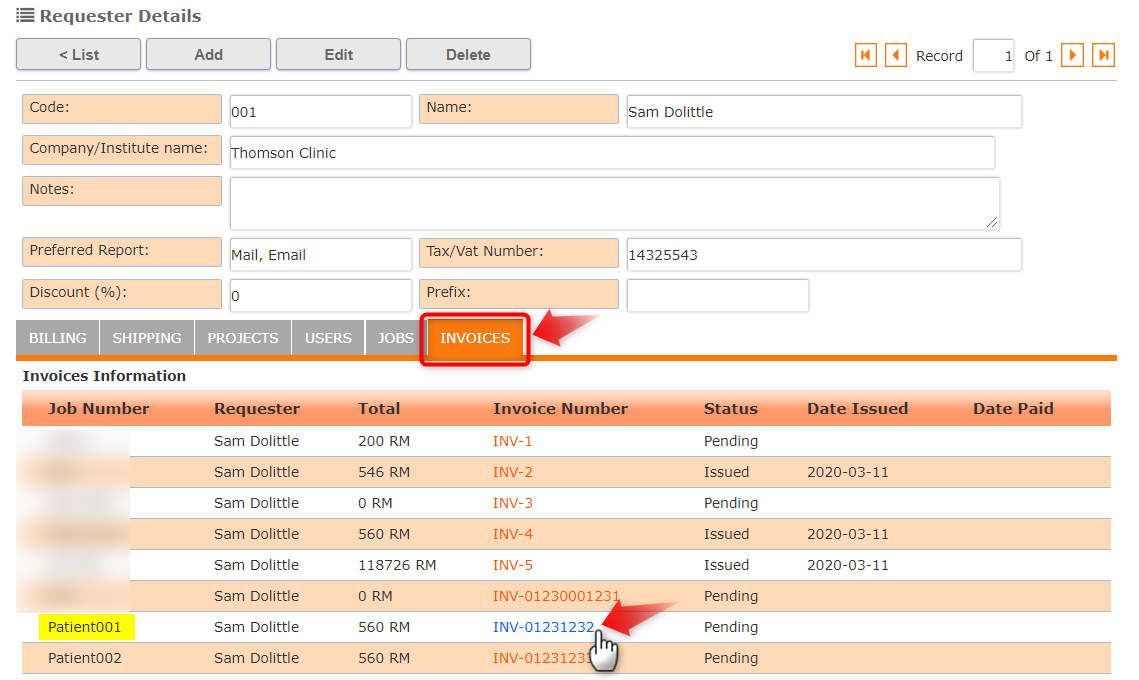 After clicking on the invoice the details will be shown.
You can add a purchase order number that you made during creating a Job.
You can add the tax /Vat rate.
The status of the invoice.meaning if it is quoted, issued, pending or paid.
The date of the invoice and discount if any.
You can add the costs under the price section if you want to put on an hourly basis you can add the hours you spend doing the test.
The subtotal along with the Vat will be calculated automatically.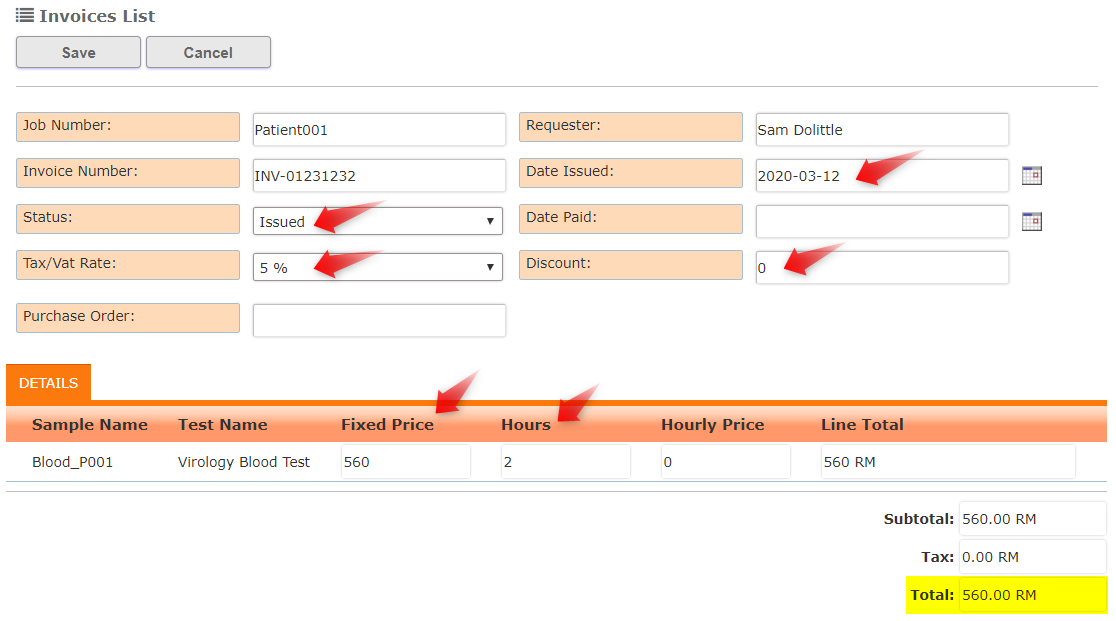 When you are done, save the invoice.
After saving the invoice you will see the below options.


You can also import the invoice in CSV format.
You can click on PDF to see the invoice.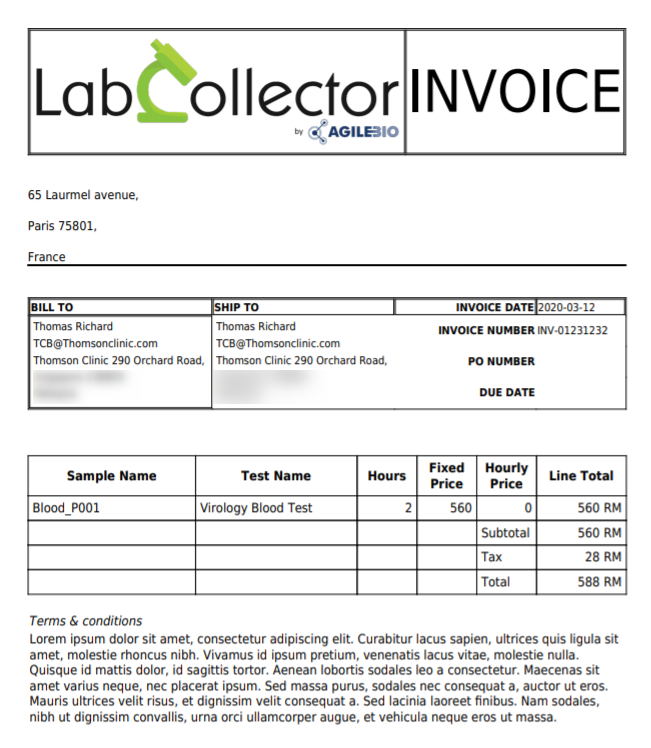 You can also check your invoice list by going to, Admin–>Invoices



Check our KB on how to create tests in LSM.
See how to start a job in LSM by clicking the link.