How to automatically load formulas, smiles, Inchi from MOL files
In addition to the structure, it is possible to automatically obtain some information from MOL/SDF files.
Current features that can be obtained from the structure files:
– Formula
– Smiles
– InChi
– MW
Steps to follow:
In the module Chemical Structures, click Add New Record.
Choose Molecule Data tab on the left
Paste the MOL file content
Click Draw Molecule. The molecule will be drawn.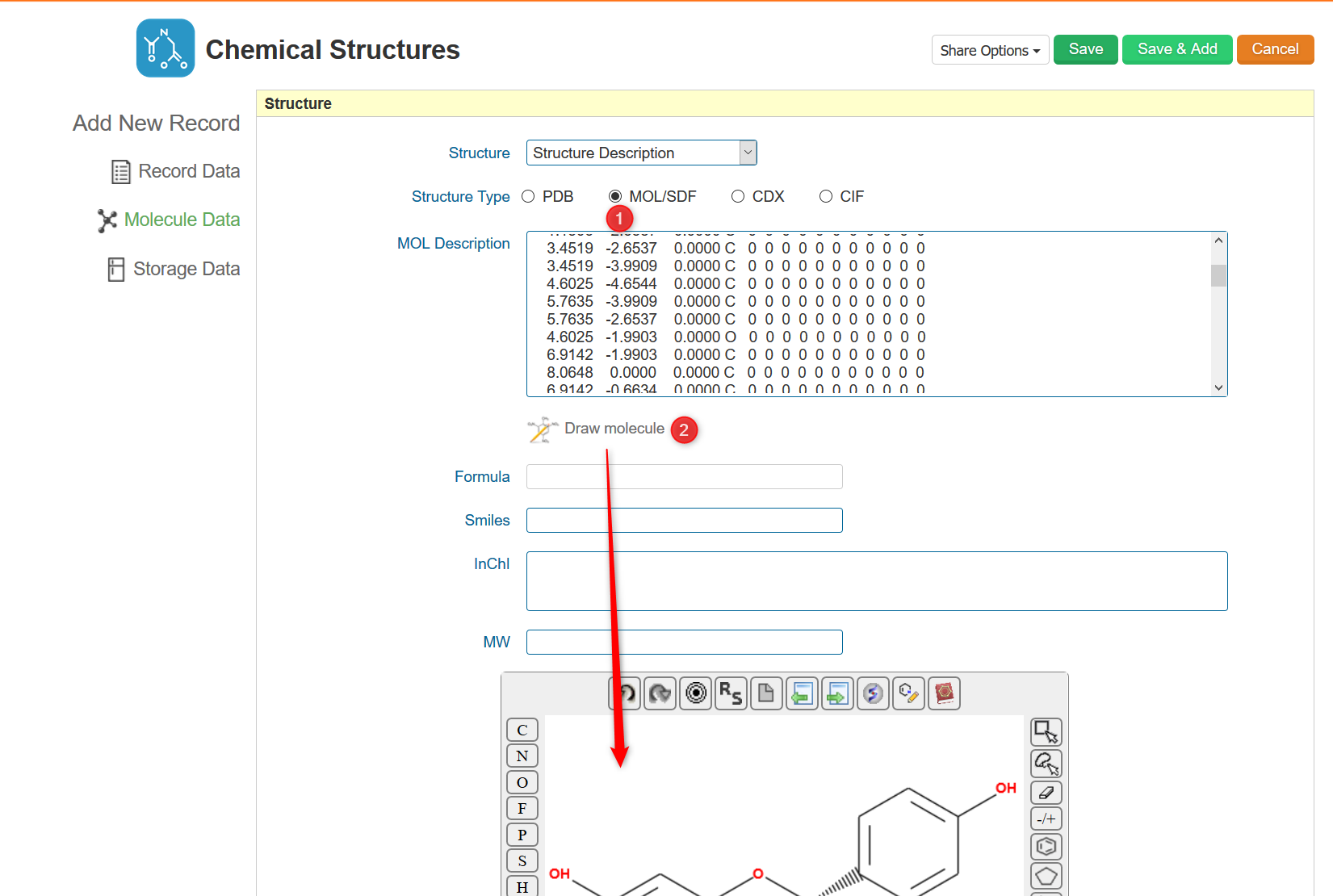 Click the button "Send structure to the form"
The fields will automatically be filled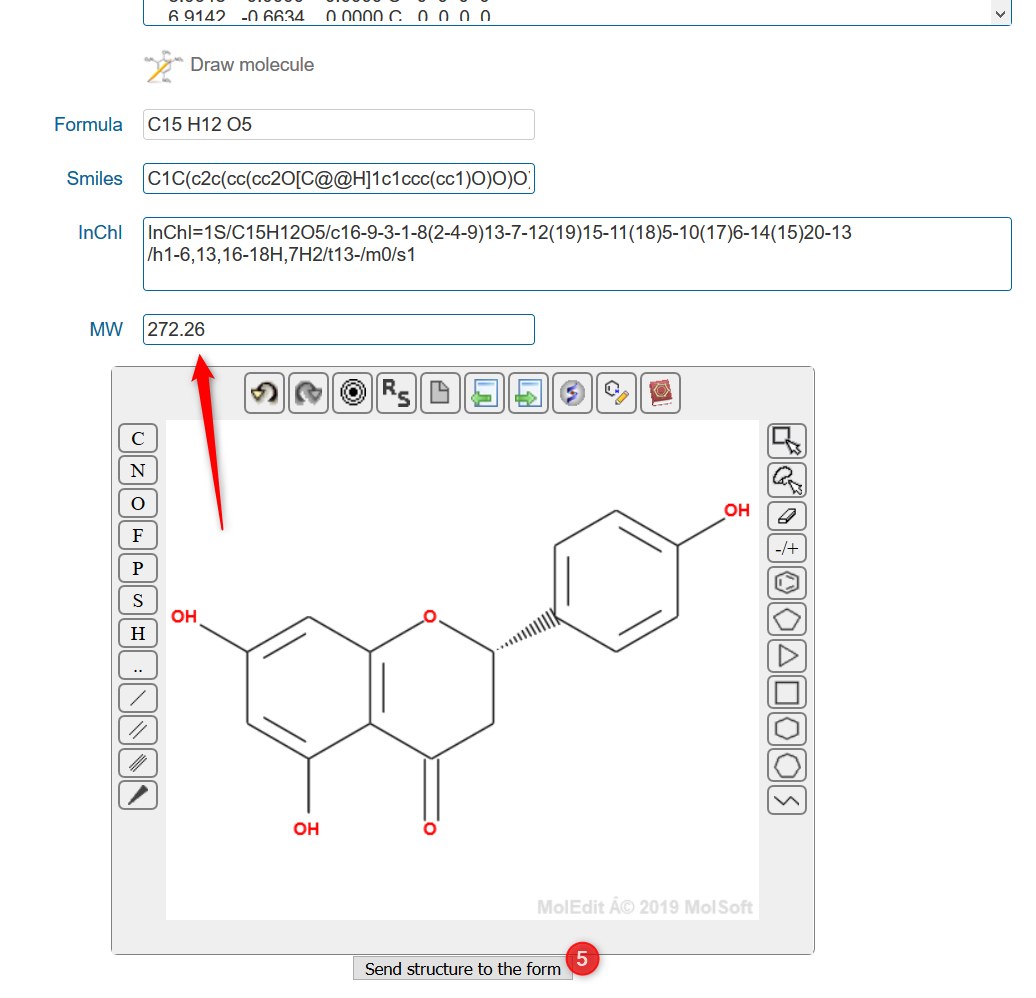 You can finish filling out the form and then save the new record.