How to configure access permissions?
LabCollector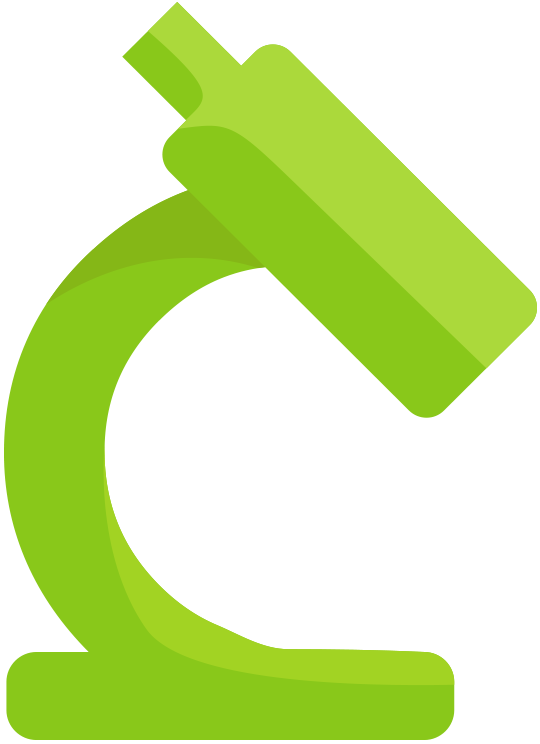 offers various set-up options. It is ready-to-use (insofar as is possible), its configuration can be easily managed by the super-admin in order to meet your specific laboratory requirements. In the following Knoweldge Base, we will show you how to set up your LabCollector users' access permissions.

To do so, simply go to ADMIN -> OTHER -> SETUP -> Access Permissions: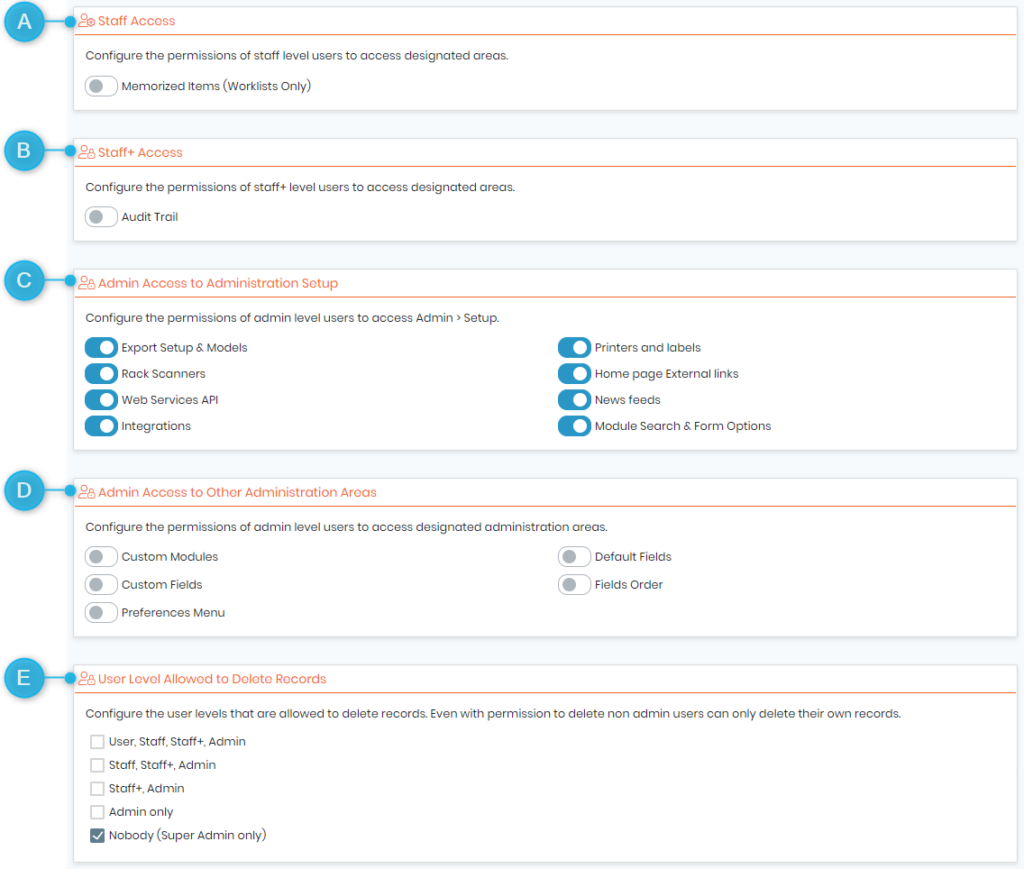 A: The access to Memorized Items (Worklists Only) can now be opened to Staff level users.

B:

The access to the Audit Trail can be opened to Staff+ level users, in addition to the super-administrator and administrators.

C:

 The super administrator can authorize the access for admin level users to the setup menu, and also choose the exact tab that the admin level users can view (integrations page, Printers & labels page, …etc.).

D:

The super administrator can also restrict the access for admin level users to other administration areas, such as : Custom Modules, Fields Order, …etc.
E: The super administrator have the ability to configure the user levels that are allowed to delete records.
Note
Even with permission to delete, non-admin users can only delete their own records.

Related topics: