An Intuitive, Flexible & Compliant Solution to Manage your Inventory
Inventory Management
LabCollector provides a flexible and intuitive software interface for inventory. With 13 default modules, organizing inventory, creating customized fields along with their storage is very simple. Create and receive alerts for your equipment (maintenance, warranty), reagents and samples (expiration, quantity). See all default modules
Manage all your inventories in data modules: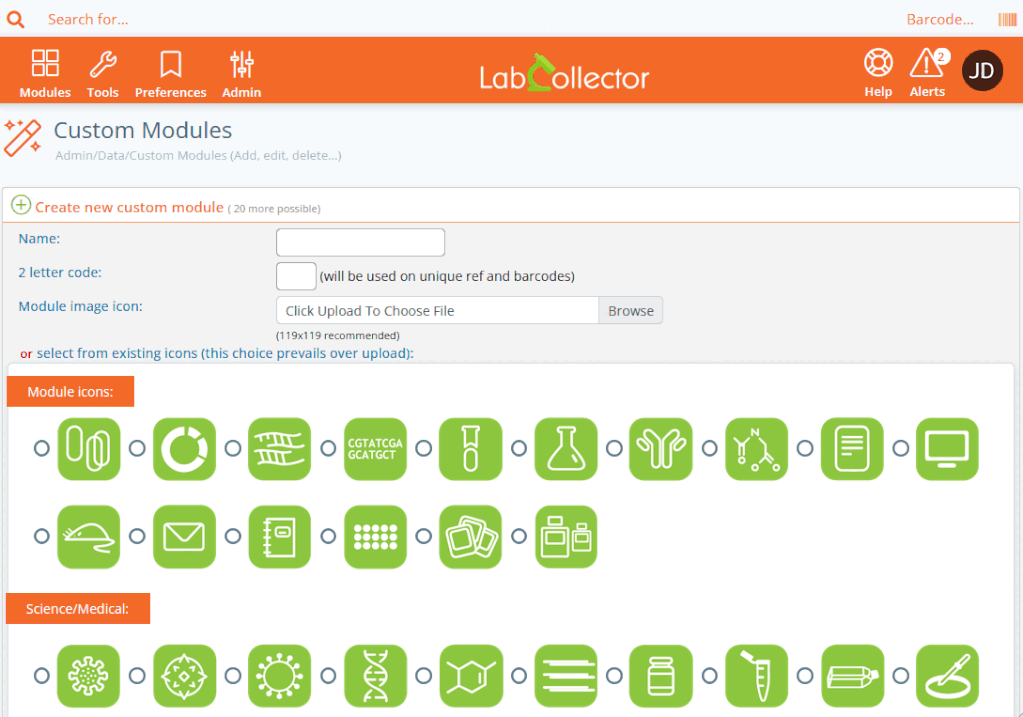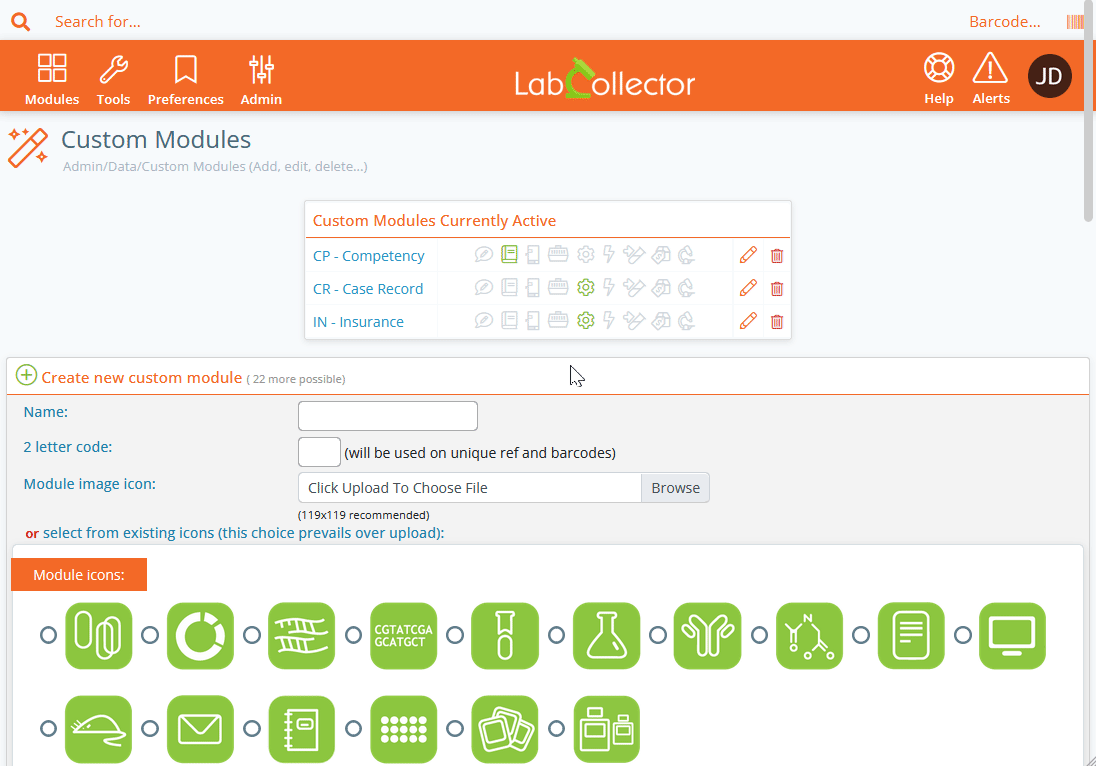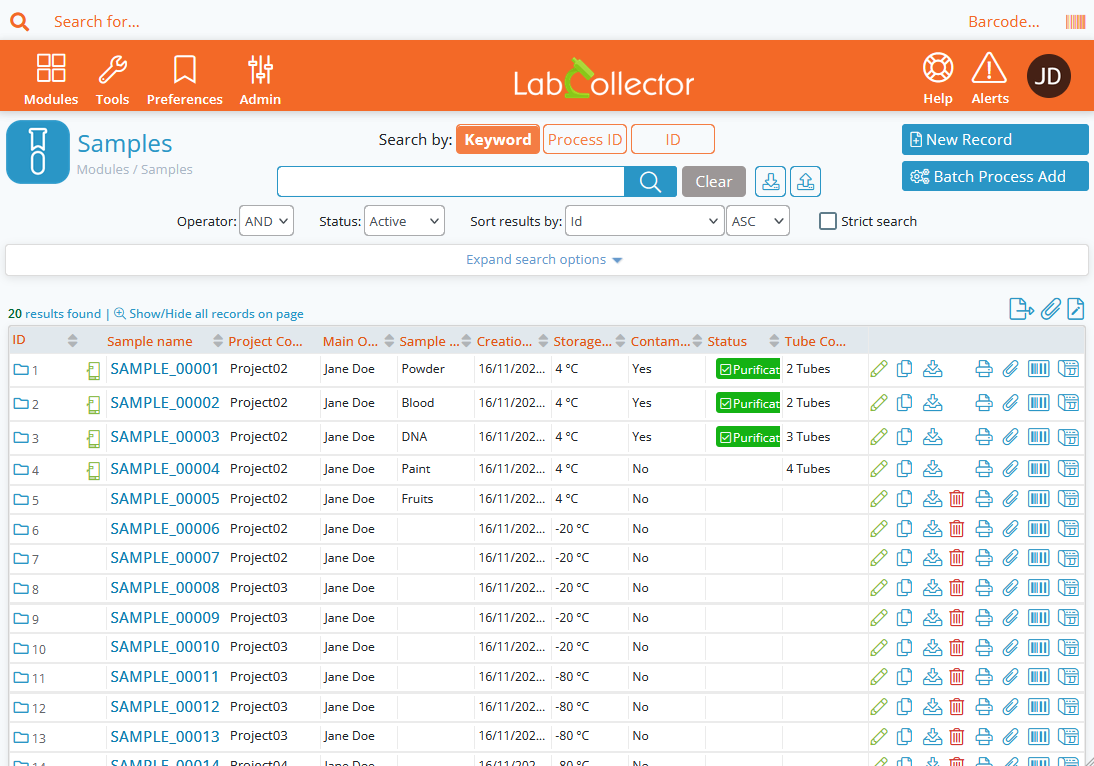 Compliancy
Be compliant with regulatory bodies like FDA, ISO! Simply view all the changes made to each record in versioning, with date and time stamp. You can archive or lock records to prevent data loss. Electronically sign the changes for each record and track them in audit log trail.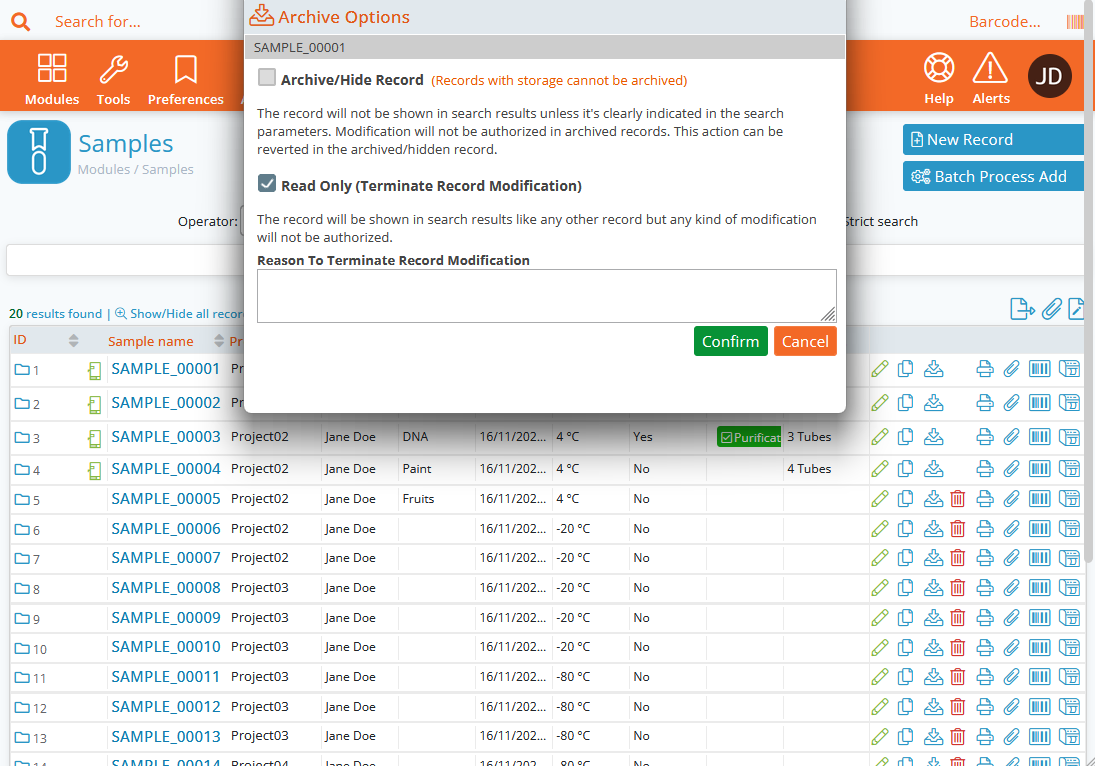 Inventory barcoding
Track all your inventory with 1D/2D integrated barcoding system. Add a record and print the corresponding barcode with one click. Design and print labels with the LabCollector modules' integrated printing system. LabCollector automatically tracks and assigns unique barcodes for each record. Read more
Knowledge base: Barcode Label generation and printing.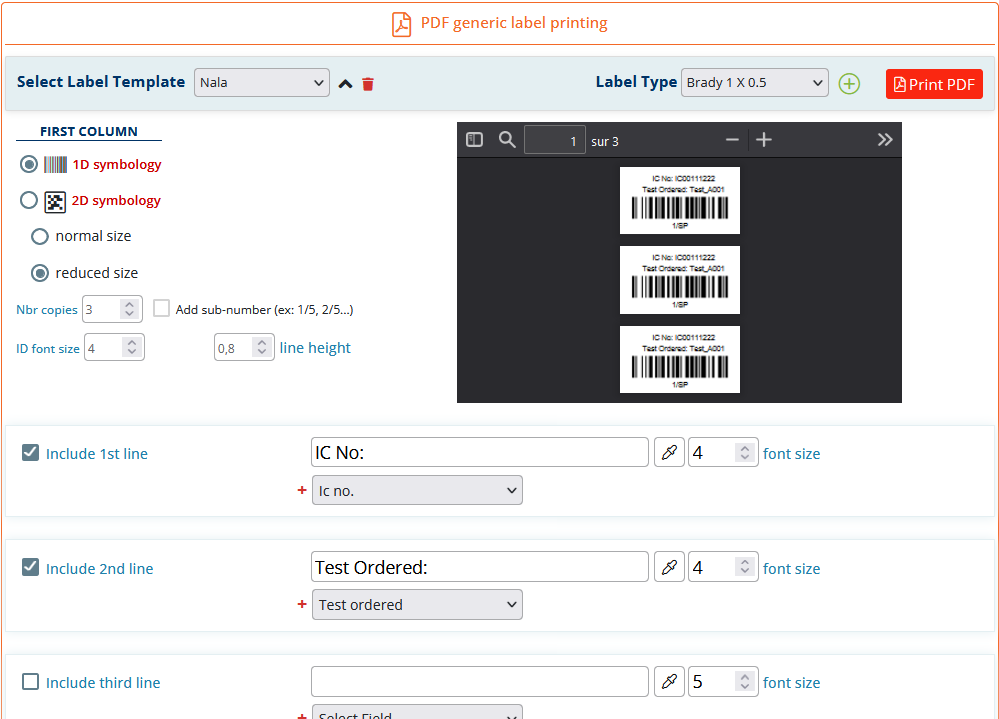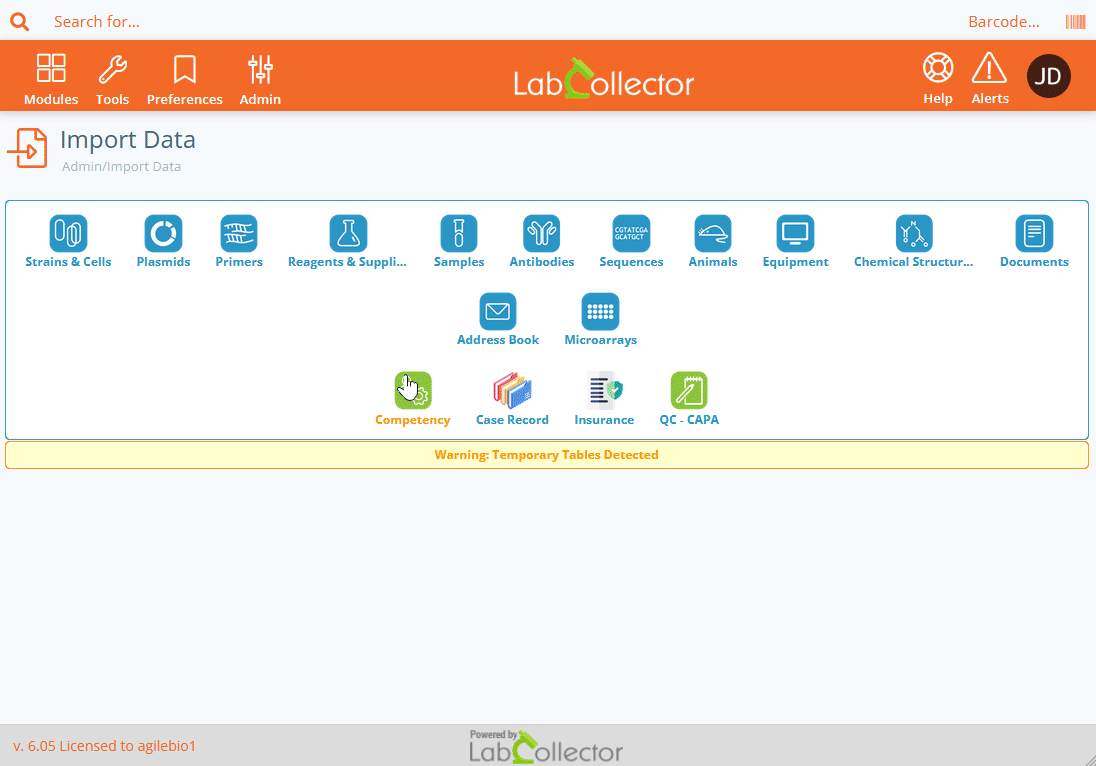 Store & Organize your Inventory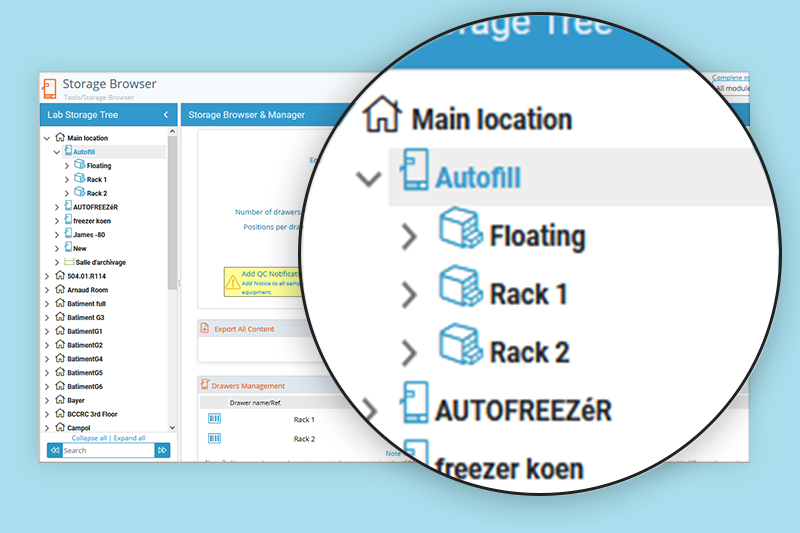 Storage Browser
Define rooms, storage equipment and boxes/racks/drawers/bags etc. With the storage browser, you can easily find what you are looking for and where the free spaces are. Learn More about Storage System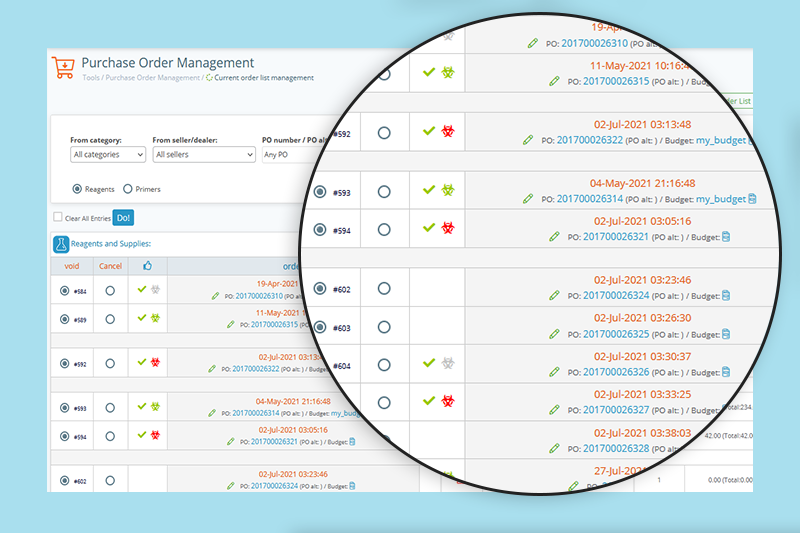 Purchase Order Manager
This tool can simply be used to notify that an article needs to be purchased or it can be a real e-ordering management tool link to Thermo-Scientific, VWR & Sigma.
Learn More
Barcoding
Create and print unique barcodes for each area of your storage. Find easily the equipment, the shelf, the rack etc. where the samples you are looking for are stored. Learn More
LabCollector Mobile Apps
Stock Manager
Stock Manager allows you to manage the stock of your items and update them in your LabCollector. Includes barcode scanner from mobile camera or embedded scanner (PDA) for 1D and 2D barcode. Send stock movement files, by email or file download.
List Maker
ListMaker can easily create templates with many types of columns, (text, numbers, barcodes, locations and dates). Share results directly via email. Send the lists to the LabCollector module of your choice and update the records in real time.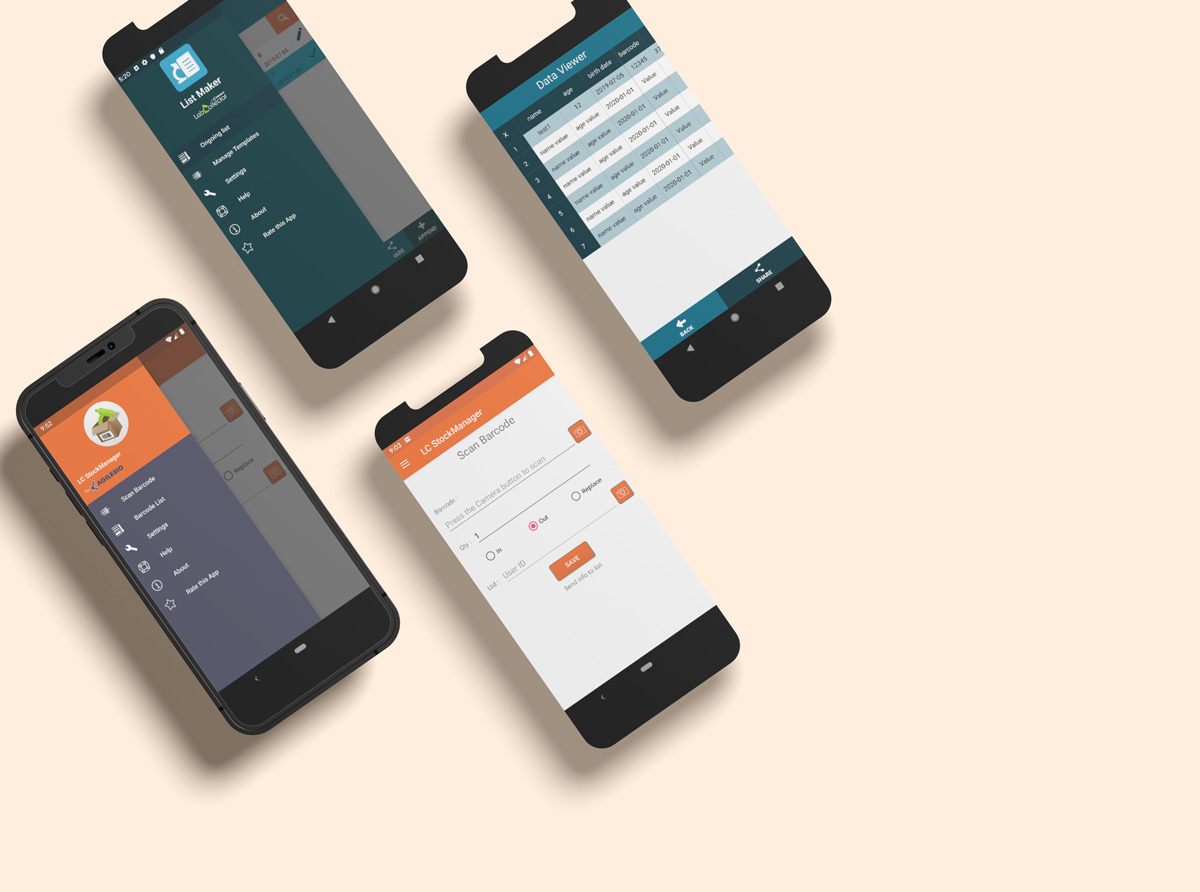 LabCollector for Biobanking
Lab Cross Search
Easily search for modules' records across different LabCollector instances from anywhere.
The collaborative catalog within Lab CrossSearch allows finding and sharing data from modules across users of other LabCollector local instances. Search for available reagents, antibodies, primers, plasmids, and so on in other labs or groups.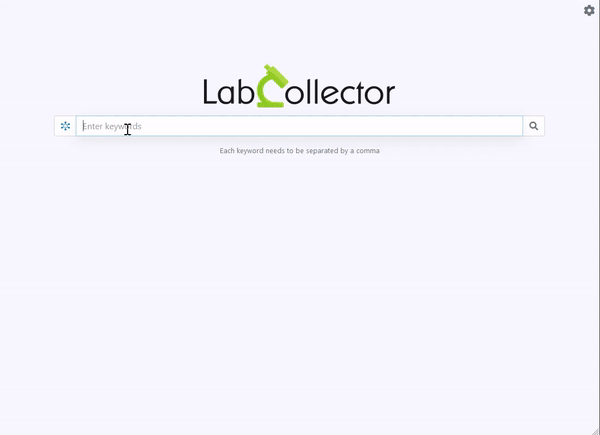 Data traceability
You can manage high information volume and meet the high standards of quality required by accreditation bodies.
They Trust Us