How can I update my LabCollector?
Note: Upgrading to a new version may require a new license, please ensure that your Support and Upgrades package has not expired before downloading the newest version of LabCollector.
Before any update please make sure that you have a full backup of all your data. To update your LabCollector to the latest version you just need to follow these steps:
1. Download the new ZIP "LabCollector.zip" (from Client Area): Downloads > LabCollector



2. Replace all folders on your current LabCollector.
EXCEPT: config.php, your maps, backup, documents, and file folders.
3. Execute: http://localhost/your_online_instance/upgrade.php
4. Select your version of LabCollector that you want to update and click on "Perform the upgrade".
Note: Decimal point number changes, i.e: 5.2x to 5.3, etc.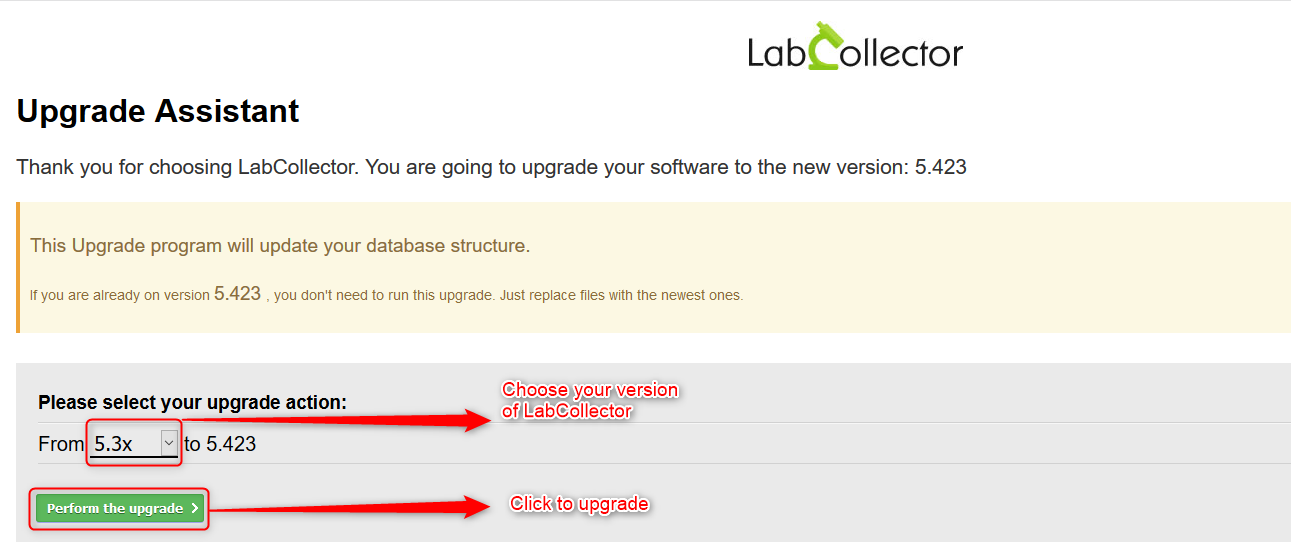 5. Confirm your upgrade and access to your LabCollector.