Scientific Communication with Mind the Graph
Mind the Graph helps you create images like a professional, with incredible illustrations made by scientists for scientists.
With this LabCollector ELN plugin available in page content

 or Infographic page section, you can create:
Diagrams to explain your experiment protocols
Conference posters and figures for your academic works
Presentations for your lab meetings
A killer graphical abstract for your research paper

It's very simple to use. Mind the Graph in 3 steps.
1) Choose an inspiring template to customize.
2) Drag and drop illustrations to the canvas.
3) Use shapes and charts to enrich your image and create flow.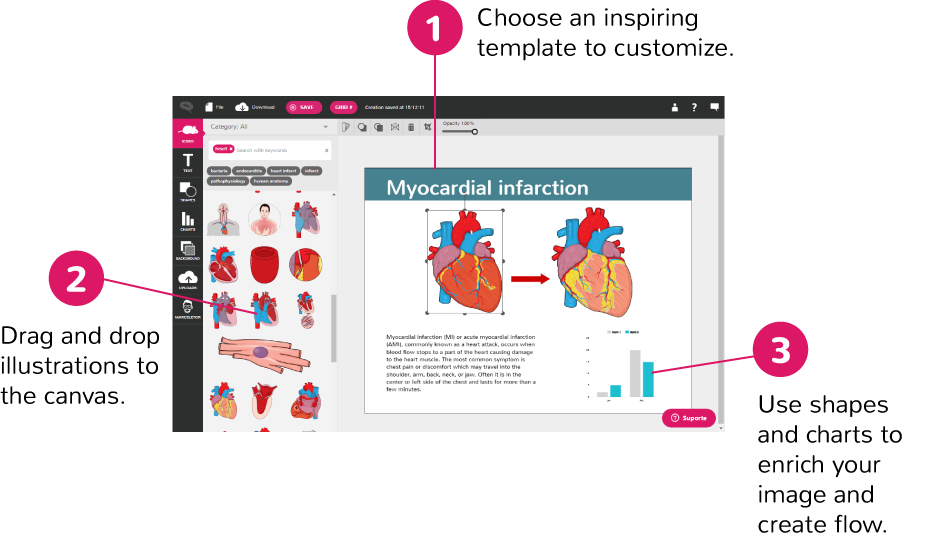 And if you don't find exactly what you need, you can solicit new illustrations with one click. Mind the Graph team will draw it for you and include in the library.
Include Mind the Graph for only 5 USD/month in an annual subscription. If you prefer, ask the lab manager to contact us [[email protected]] to order an academic license for the whole research group.