LabCollector ListMaker: What is it and how to use it?
SUMMARY:
If you've arrived here from LabCollector ListMaker then welcome to the KnowledgeBase!
If you don't know about our LabCollector ListMaker App yet, then here's a short description:
ListMaker provides a quick generic list making service to be used by our LabCollector. It can easily create a template with multiple column types including text, number, barcode, location and date. Data entry is really fast and simple in this application and you can send the file via Email.
LabCollector ListMaker is available for Android devices on the Google Play Store.
Please follow the below steps:
1. Getting started with LabCollector ListMaker
A. Configure Email
B. Manage Templates
2. Add data with LabCollector ListMaker

1. Getting started with LabCollector ListMaker
When you first install LabCollector ListMaker you need to do some configuration. On the top left corner of the home page, you can find the menu bar and follow one simple step under Settings.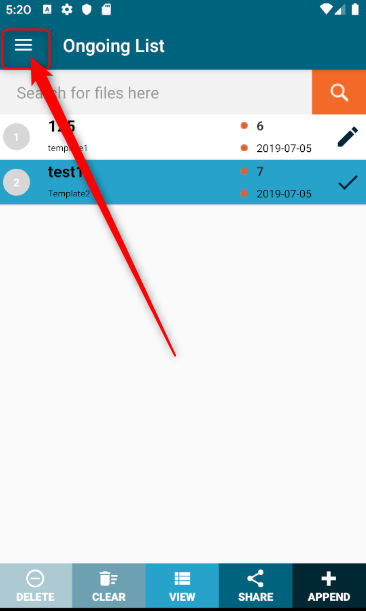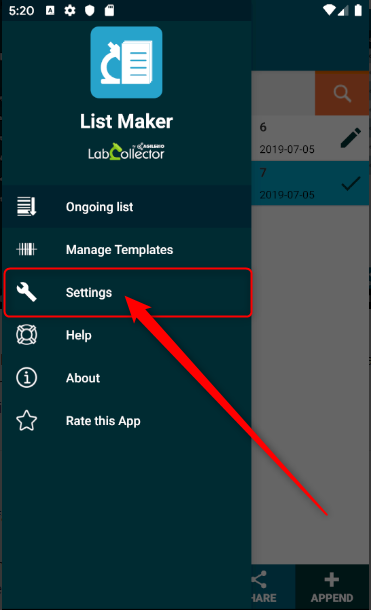 A. Configure email:
Enter the email address where you want to receive your list.
After this configuration is done you need to create the template that you will use for your list.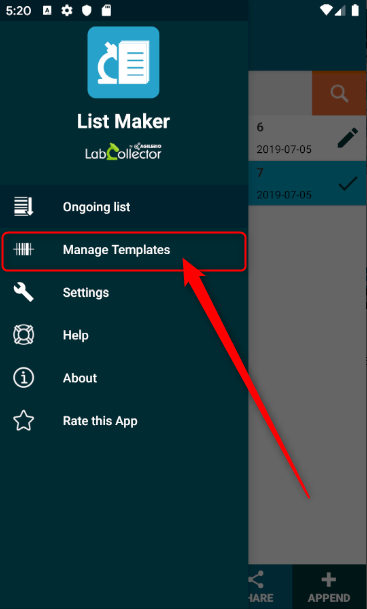 B. Manage Templates:
In this section you have different features:
Add
1. Click to add a new template.
2. Enter the name of your template.
3. Click on "Confirm" to save and create the template.
Edit
1. Select the template that you have created and click on "Edit".
2. Once the template editor is open you have to select the type of separator for the columns: semicolon (;) or colon (,) or TAB.
3. Click on "New Column" to add a column.
4. Enter the name of your column and select the type (string, numeric, datetime, date, time, barcode, latitude, longitude).
Note: date-time, date, time, latitude, longitude are read-only fields. The app automatically takes/saves them and they can't be edited by the user.
5. Click on save.
Repeat steps 3 – 5 to create as many columns as needed for your template.
Inside the Template Editor, you can easily Edit or Delete one column just by selecting the column and clicking on the corresponding option. Always remember to click on Save after any change.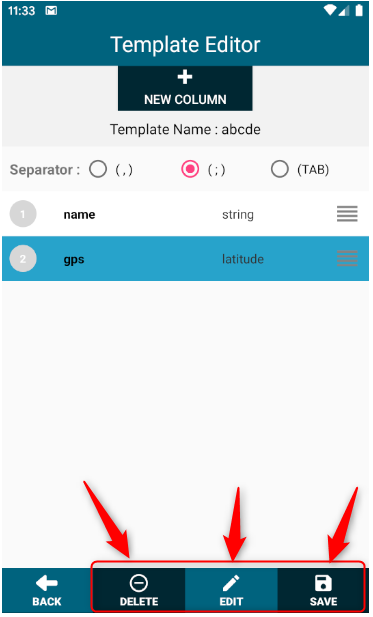 Now, you're ready to start adding data to your list!

2. Add data with LabCollector ListMaker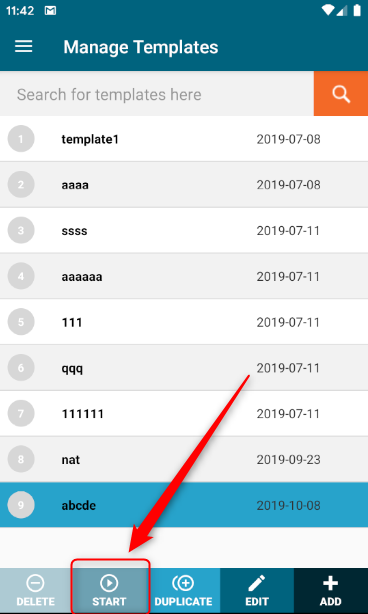 1. Select one of your templates and click on "Start".
2. Enter the File Name for your list and click on "Confirm".
3. Start entering data in your list. Read-only fields can't be edited.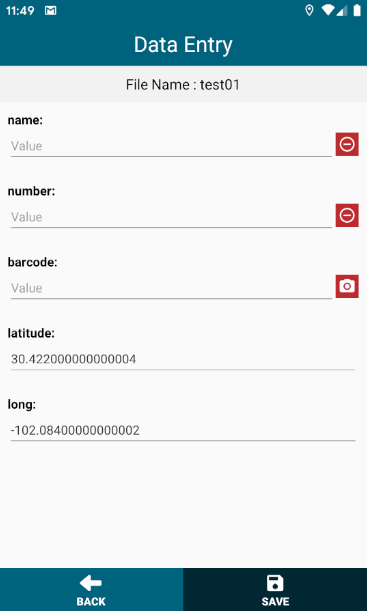 4. After entering all your data click on "Save".
5. Click on "View" to see your data as a spreadsheet.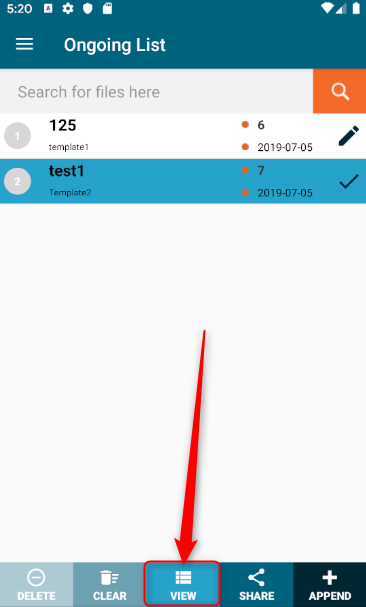 6. Here, you can review all the data from one list or click on "Share" to send it to the previously configured email.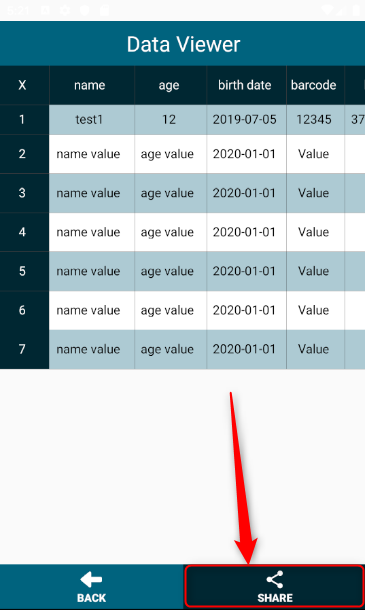 Inside the "Ongoing List" menu you have other options: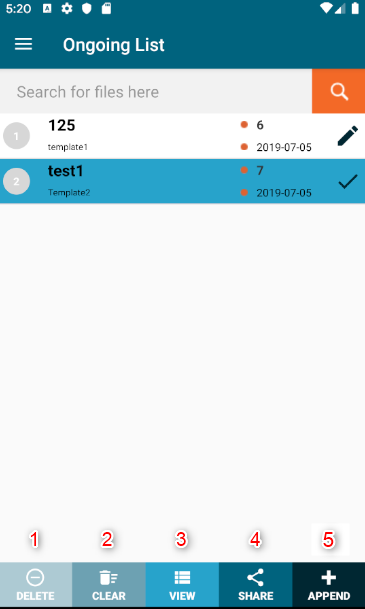 1. Remove the list file.
2. Keep the list, but clear the data from that specific list.
3. Spreadsheet view of your data.
4. Send the list via email.
5. Add new data to one list.
All your data from LabCollector ListMaker is fully compatible with LabCollector.
---
Feedback
If you have any suggestions for improvements for LabCollector ListMaker, we'd really appreciate your feedback via our support ticket system.
Don't forget to Rate this App on the LabCollector ListMaker menu!

Video

Related topics: