Configuration of Micronic Tracxer Software
To use the ScanServer and Samples batch tools add-on with Tracxer software (see KB-Rack scanner installation), default values have to be used in Tracxer software Code Reader from Micronic.
Under Advanced menu, Output File, check that you have the same default values and apply new settings.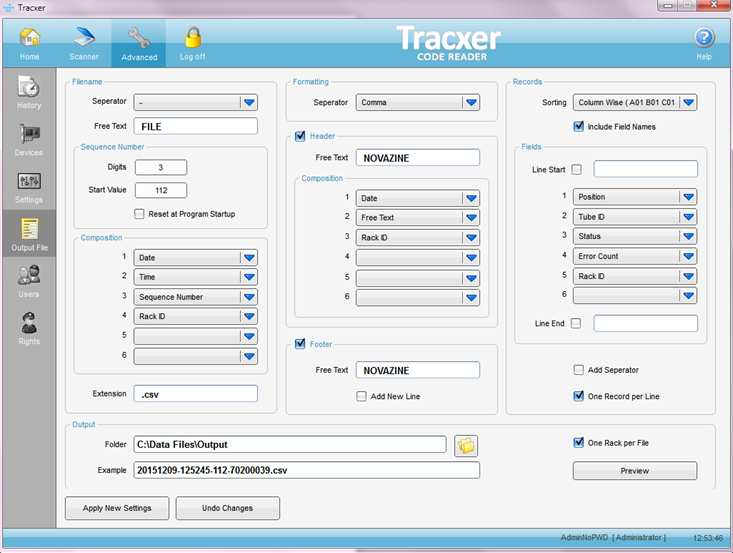 Be aware that a license for both the scanner and LabCollector software is required for proper functionality.  If one or more licenses are missing (or on demo mode), the connection may fail or only provide a selection of the items scanned.   

---
---