Graph in Flat spreadsheet
To create a Graph in Flat spreadsheet in ELN, go to the ELN add-on

Select the Book, experiment and page where you want to create a spreadsheet.
On the Page level you will find the Flat spreadsheet option.
To read more about how to use spreadsheet please click the link.
You have to click on the "Edit" option to open and edit the spreadsheet.

A blank spreadsheet will appear where you can copy paste or manually add the data you want to create the graph for.
You have various options to edit the text, highlight the cells, change the color of the text, alignment of the text in a cell.
You can also use a predefined template page to create the graph in spreadsheet. 
Our new feature of "Graph" allows you to create a graph directly in the flat spreadsheet.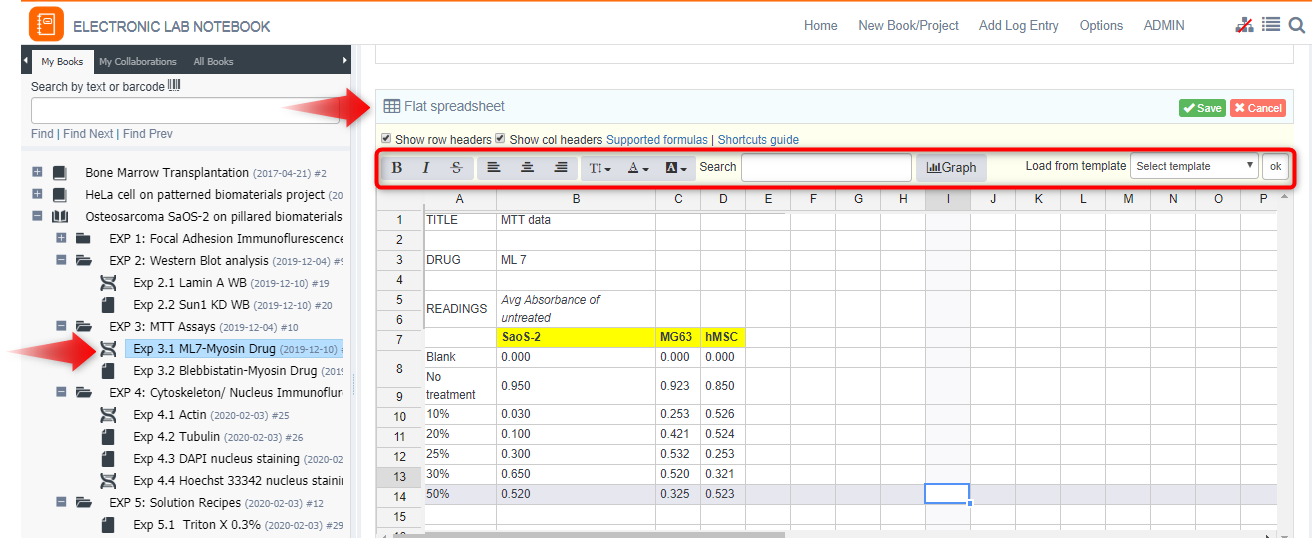 Once the data is added you can click on "Graph" option.
The following part will appear under the spreadsheet and you will have various option to create the chart.
Title: Add the title for the graph
Type: You can select the type of graph- line, bar, pie, doughnut & radar
Labels range: The name you want on the x-axis
Values range: Values you want to plot in the graph
Legend Range: The name for example, for the bars.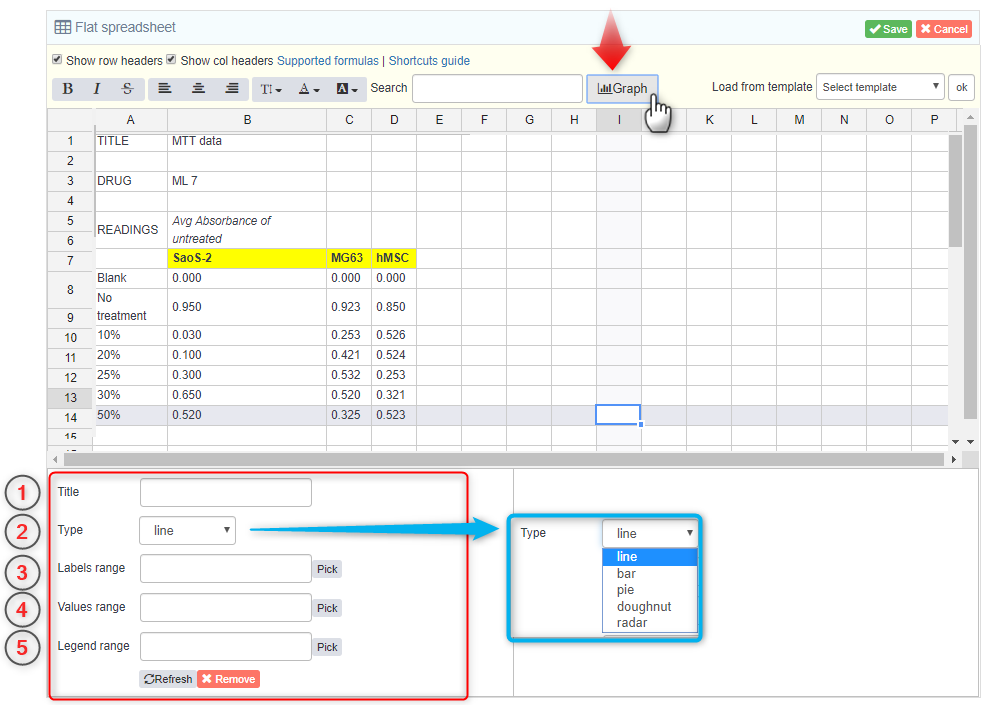 To select the "labels range" select the cells that you want on your x-axis like you do it in an excel.
After selecting click on the '"Pick" option and the cells will be selected.
Repeat the same process to select the Values and the Legend range.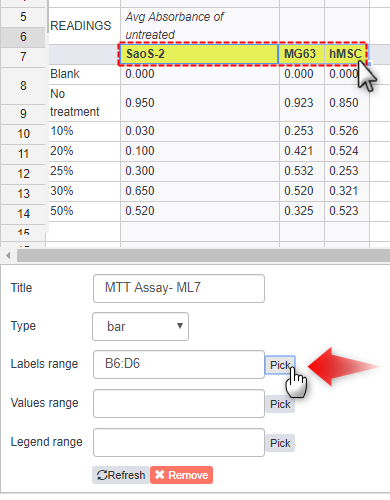 Once everything is selected click on refresh button and the graph will appear on the right hand side.

You can click on the legends or bars you want to hide in order to compare data.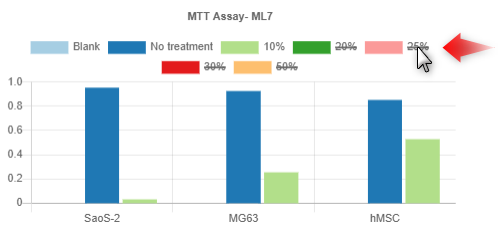 To know about Zoho spreadsheet please click the link.