How to configure browser settings for Brady i3000
Brady i3000 Printing
To use the Brady i3000 you need to choose generic printing as shown in the screenshot below.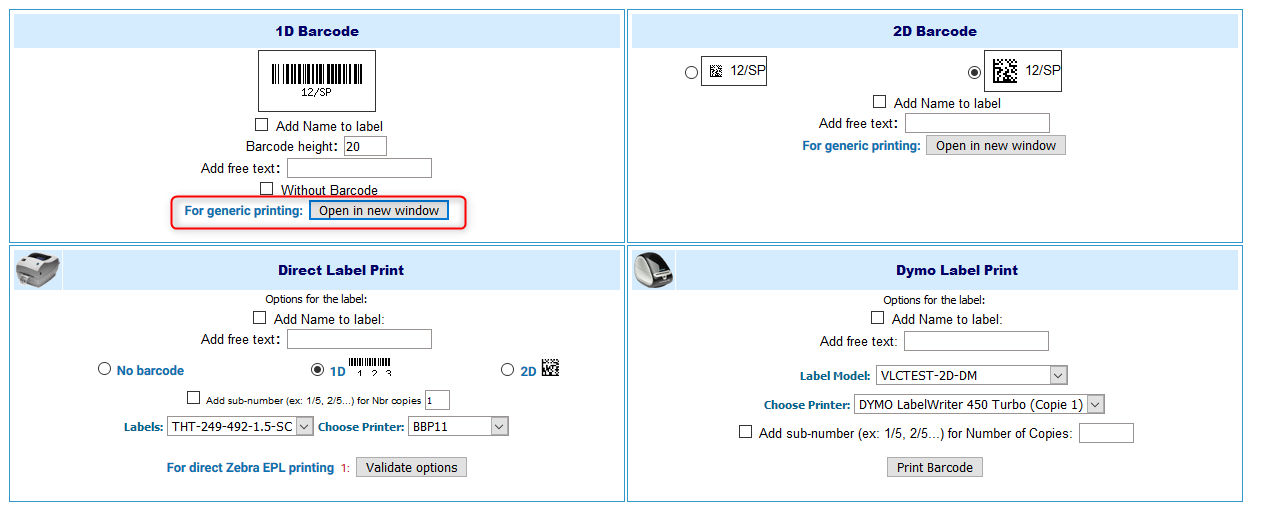 For each browser, there are different steps to follow to get the correct settings. You will only need to do this once.
Here are the steps for Firefox, Chrome and Internet Explorer.
Firefox
1. Go to the menu and select Print.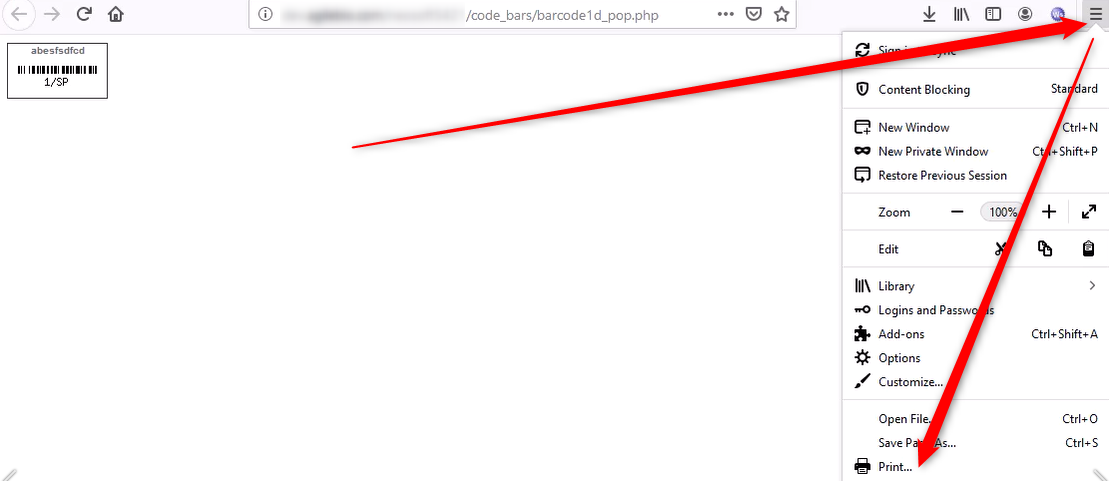 2. Go to Page Setup and ensure that the Format is set to 70-75% (Format & Options tab) and that all margins are set to zero (Margins & Header/Footer tab).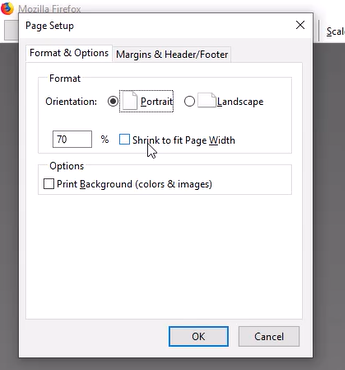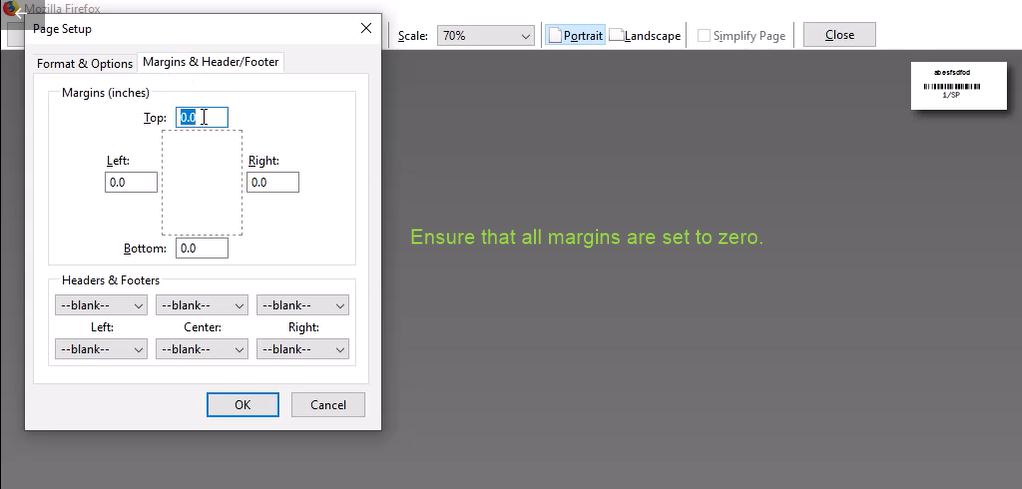 3. Click on Print and choose the i3000 Brady printer. Click on Properties and on this page click on Advanced. In Advanced Options click on the Properties button beside Paper Size. Ensure that the paper size is set to be B33-59.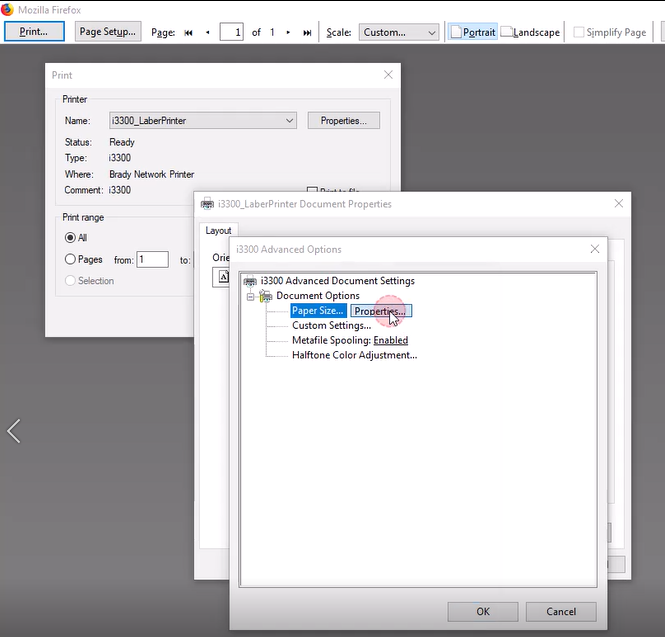 Chrome
1. Go to the menu and select Print.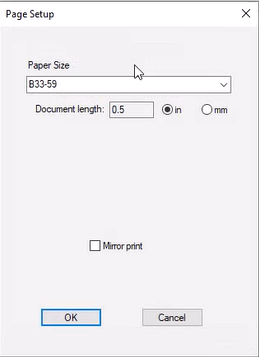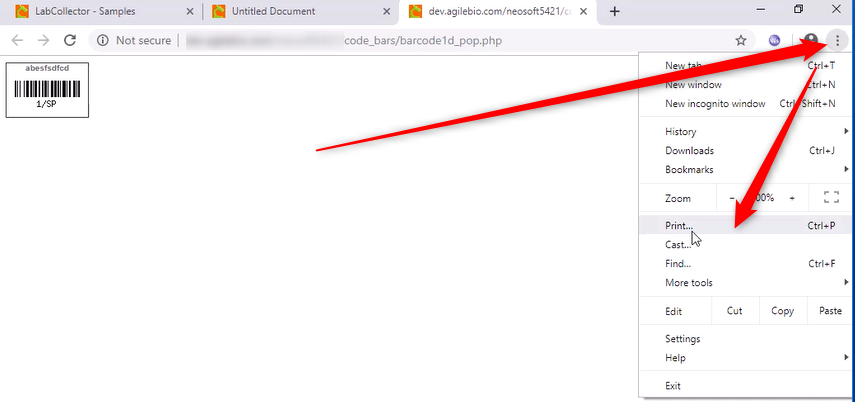 2. Select the i3000 as Destination, B33-59 as the Paper Size, 60 as the Custom Scale and then Print.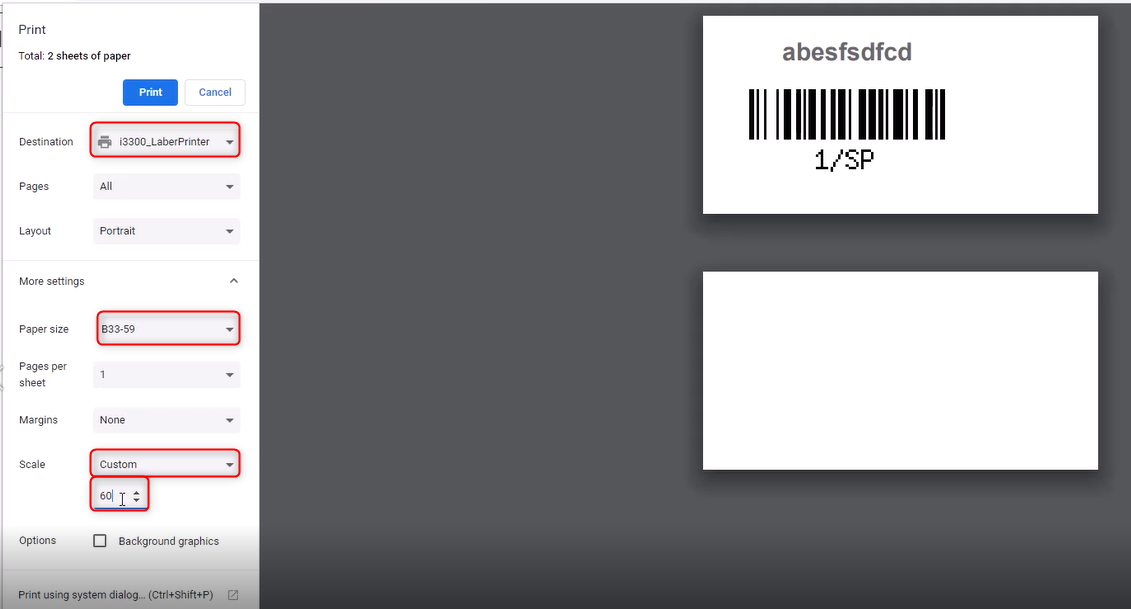 If the Paper Size B33-59 isn't available, go the "Print using system dialog (Ctrl+Shift+P)" and select the Brady i3000 printer. Go to Preferences > Advanced >Page Size Properties and select from the dropdown of page sizes. Click on OK and Apply the changes. Now your printer settings are ready in Chrome.
Internet Explorer
1. Go to the Settings Menu > Print > Page Setup.


In Page Setup select the following settings: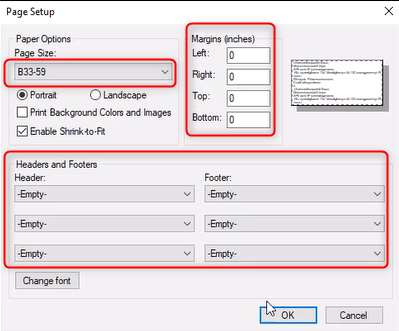 2. Go to Print Preview and resize the label until it fits within the page size.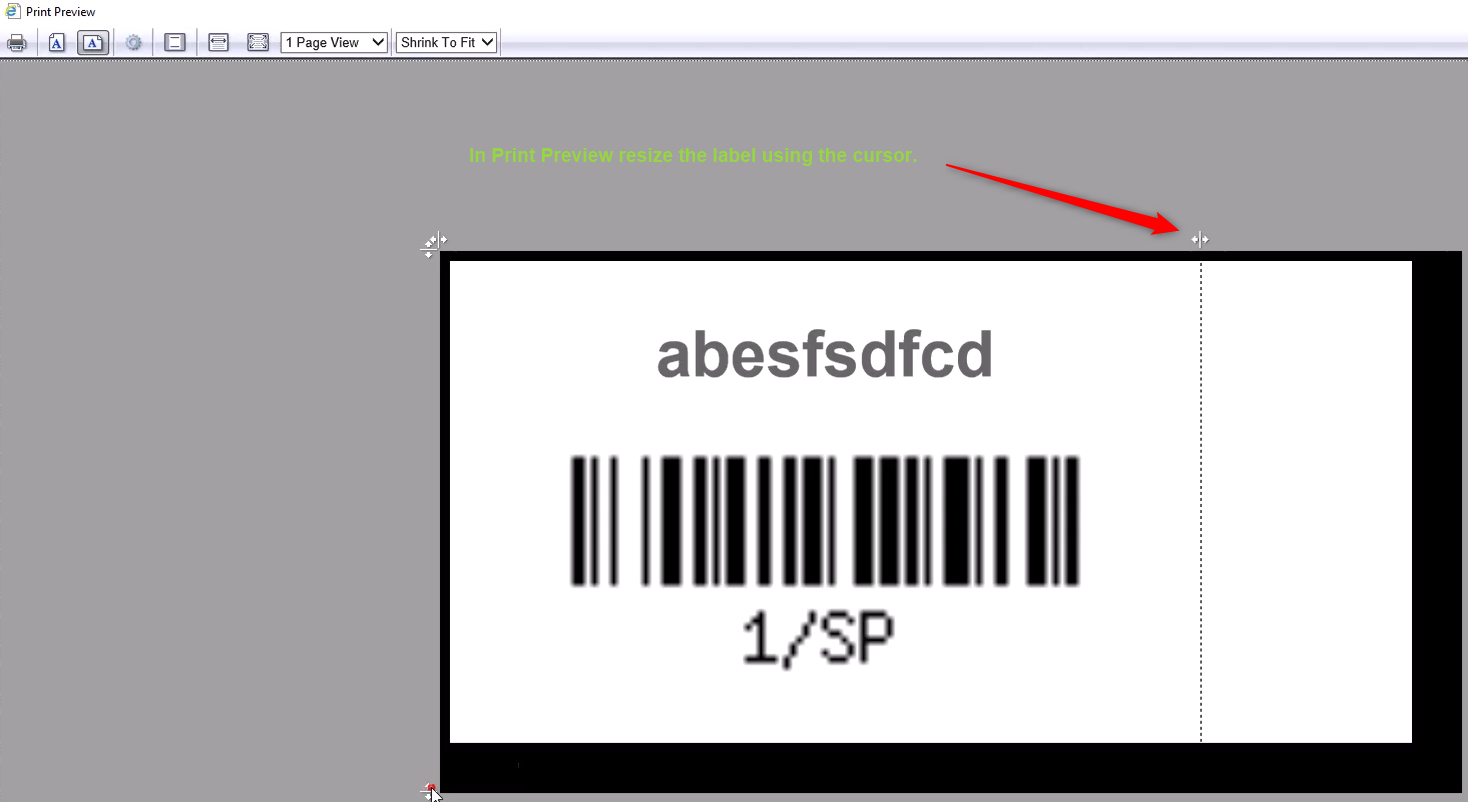 Your browser should now be ready to print labels with the Brady i3000.