Data Logger
Temperature / Data Logger is a network based application for day-to-day control of storage equipment temperature, humidity, CO2 and other data centralized in LabCollector LIMS.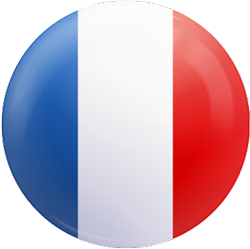 Version Française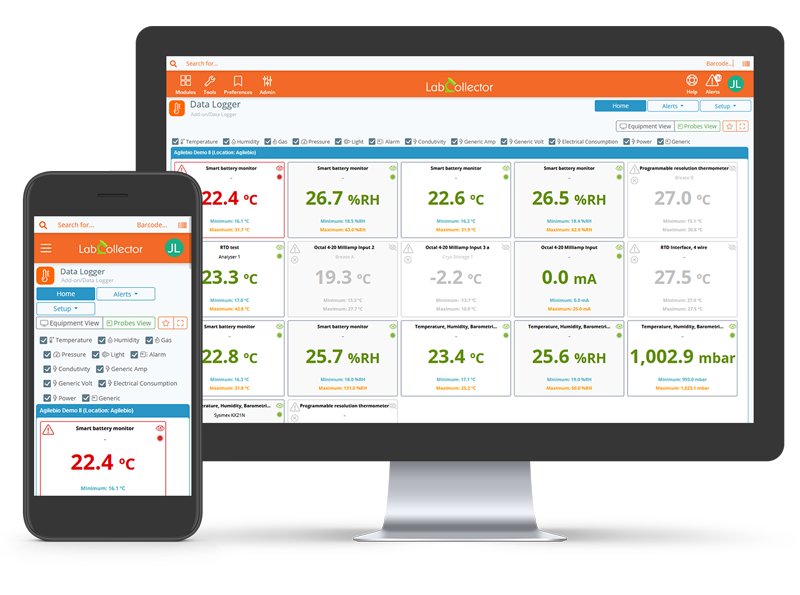 Temperature
Humidity
Gas
Pressure
Light
Alarm
Conductivity
and many more…
Connect any types of sensors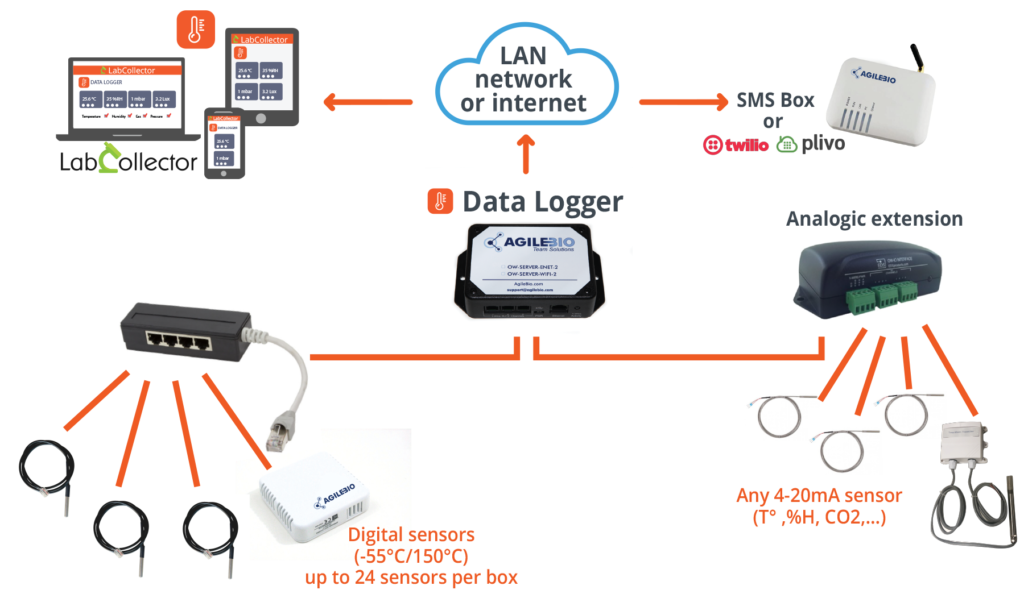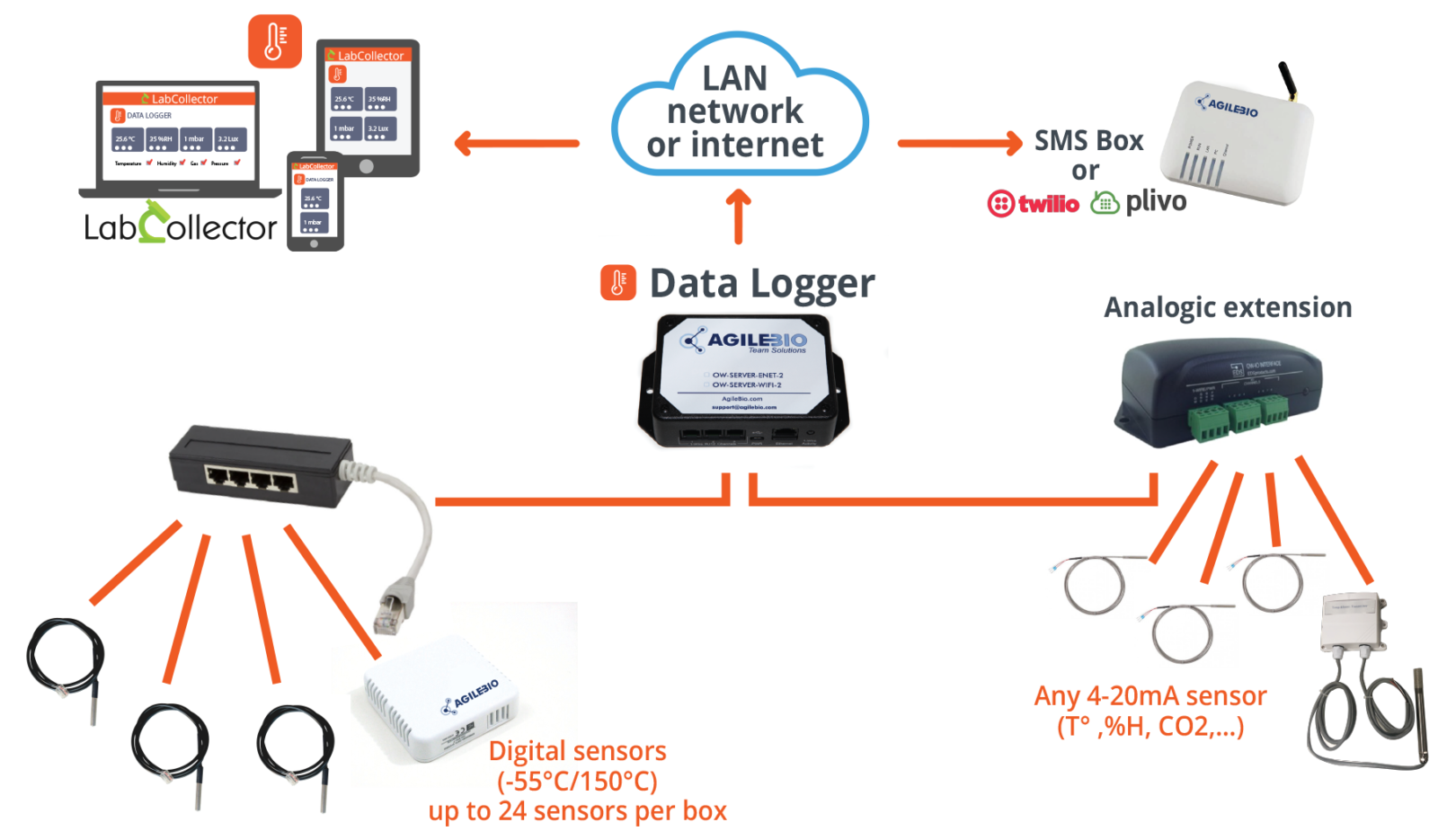 Data Logger features
Connect hardware
Connect several kind of data logger hardware and low temperature sensors to your lab equipment and follow temperature fluctuation with the Temperature / Data Logger add-on. Our add-on can trace any type of sensors like temperature, humidity, gazes, CO2, light, pressure and switches (for alarm settings).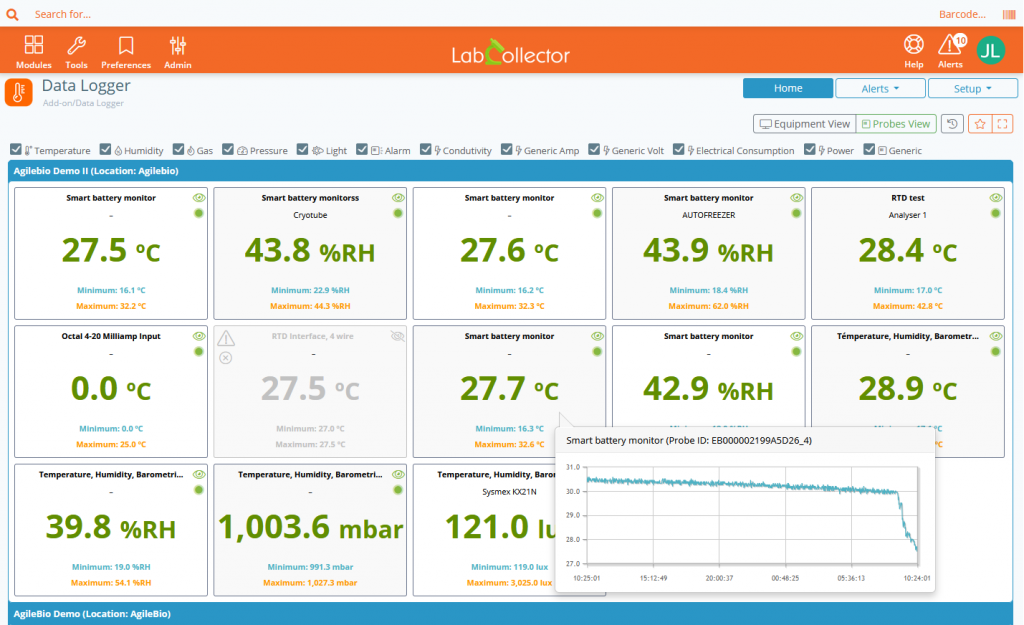 Laboratory Temperature/Humidity Monitoring
Temperature / Data Logger add-on allows lab staff to setup parameters for each equipment (expected temperature and tolerance), to define SMS receivers (using our NET/GSM logger or our SMS Gateway extension) and email alerts (through the module). All alerts are logged for historical purposes. Alert status is also managed. Finally, each user of LabCollector's temperature logger module can easily find and retrieve information about historical equipment temperatures thanks to the graphical display. The graphs of retrieved data can be defined for various periods for quality control.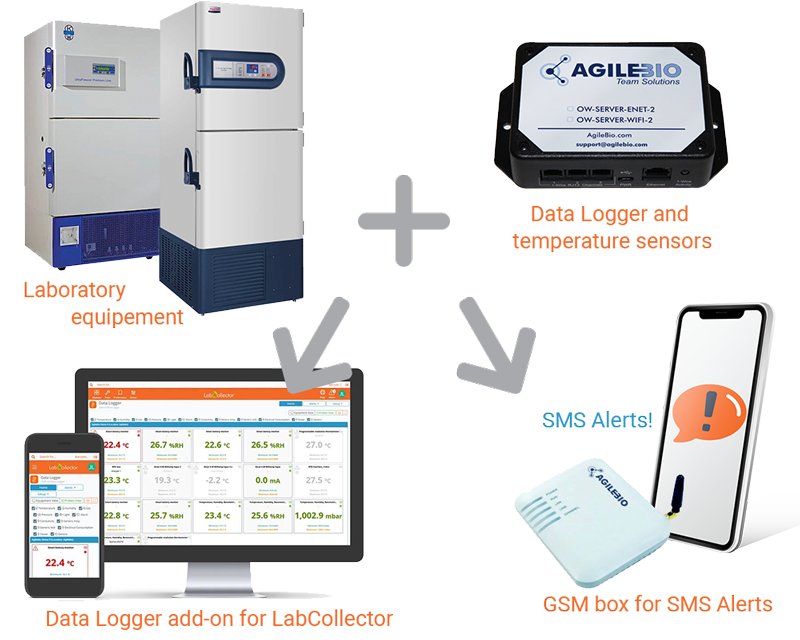 LabCollector Integrations
Discover the applications to integrate with your add-on.