LabCollector College Teaching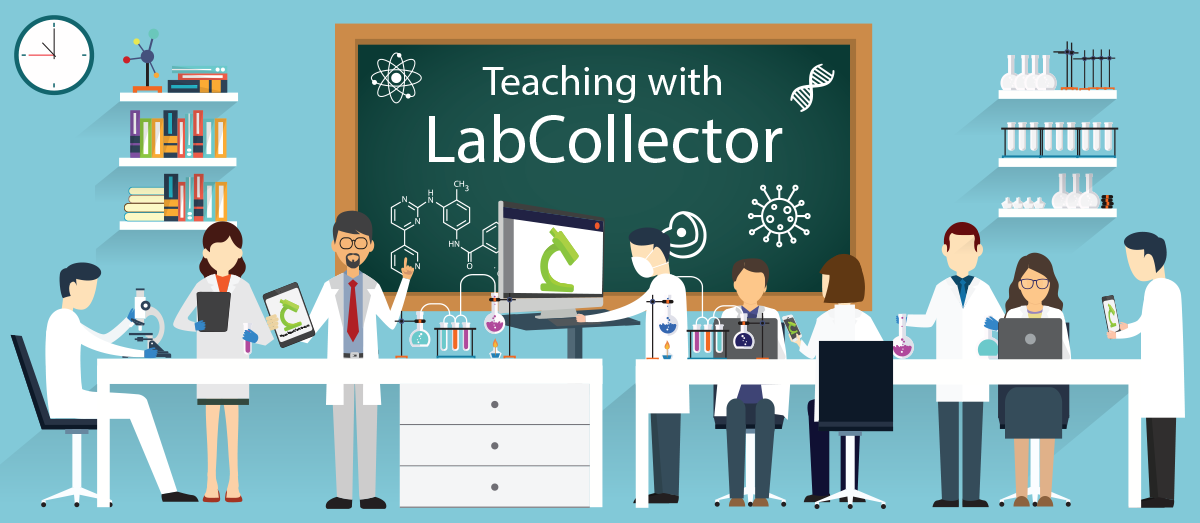 Teaching with LabCollector

LabCollector with the ELN is an excellent free tool for university/college level teaching labs. Your students will become more organized, efficient, and skilled.
First, you can easily organize your lab supplies and teaching materials using the inventory modules within LabCollector. Then, for teaching each lab session you can create templates to extend or replace pre-lab and post-lab worksheets. Templates that include your own instructions, notes and diagrams, are used to guide students during the lab. 
Why should you use the ELN?:
Teachers can easily create templates for labs.

Teachers can readily review progress by students with traceability of all work done.

The prelab is replaced by a template in the ELN.

Students get hands-on experience working with an ELN system used by industrial labs.

Students will be more efficient, before and during lab sessions.

Good lab habits are encouraged by using lab notebooks.
Practical info:
The ELN for teaching is offered on the cloud. This means your IT needs and requirements are minimal.  In most cases we can easily import class lists to quickly add students to the system.
Using existing labs or creating new ones is easy to do. You can offer our ELN as a blank page or create unique customized templates.
You can control access to various sections of the ELN to easily manage what students are able to view. Choose if and how students may collaborate using their notebooks.
The admins (usually teachers or TAs) have a log to readily trace activity to track when and how students are working.
In the classroom and lab simply make sure your students and TAs have Internet access via a major web browser (e.g. IE, Firefox, Chrome) and a laptop or a tablet.
Do not worry about budget, LabCollector with ELN for teaching is free for all universities!
Please fill out the form to request information
A representative will contact you.