Quick Start & Easy Customization:
All modules are pre-configured with standard fields, for an easy and quick start. But to fit to you lab specific data scheme, LabCollector LIMS includes customization possibilities like unlimited extra fields and module preferences definitions (like drop-down menu selectors).
Custom fields types include: text fields, date fields, checkbox and drop-down select lists with predefined values. Custom fields can be organized into groups that are then displayed or not on the records. Custom field masks can be defined. Custom modules design is also possible as an option. Integrated online help is available directly inside the program via chat, ticket or knowledge base.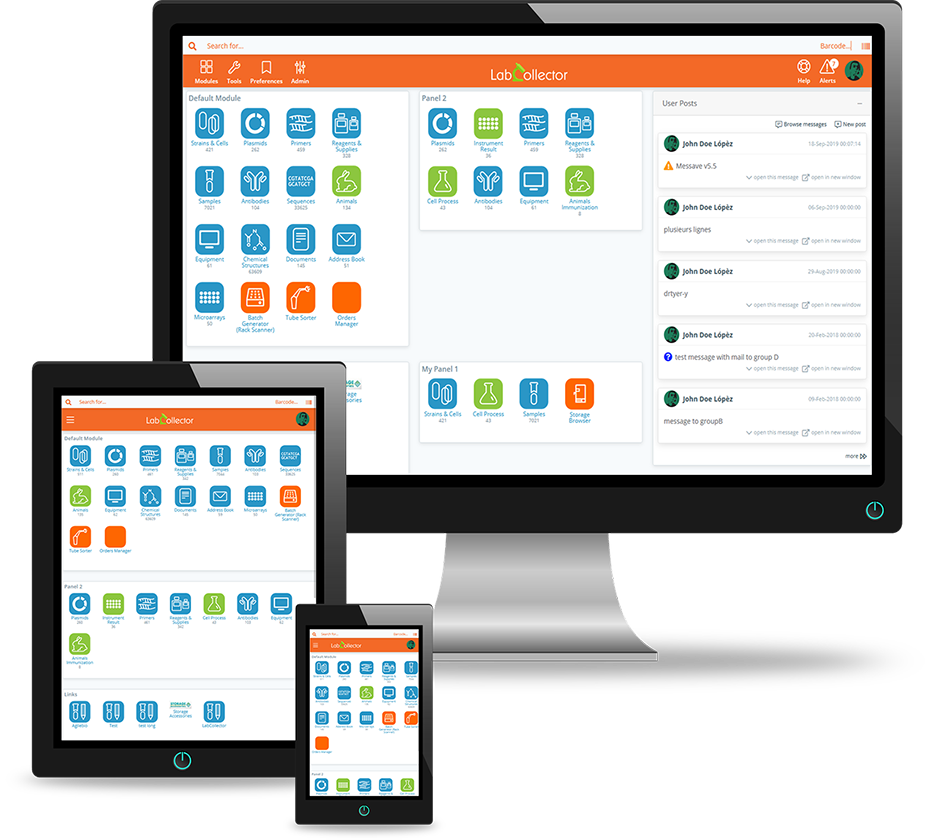 DOWNLOAD YOUR FREE VERSION
Images Gallery(14)
---