What is a CSV file?
CSV format is used in LabCollector to import data, storage… You can also export in CSV format.
CSV means Comma-separated values. Usually, the separator depends on the configuration of your computer (under Control Panel>Clock, Language, and Region>Region > Additional Settings > List Separator). It can be a comma or a semi-colon.
On MAC, you need to save your file as Windows Comma Separated (.csv).
                              
Example: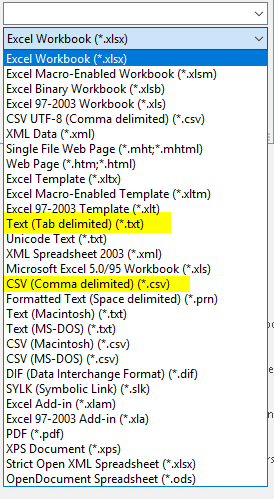 column1;column2;column3
value1;value2;value3
value4;
value5;
value6;;value7

 Attention: comma or semi-colon must NOT be used in your data if they are acting as separators. If you choose to use a comma or semi-colon in your data then use the text format (Tab delimited).
---
Le format CSV est utilisé dans LabCollector pour l'importation de données, du stockage… L'export de données peut également se faire dans ce format.
CSV signifie Comma-separated values. Le séparateur utilisé dépend du paramétrage de votre ordinateur (Panneau de configuration\Horloge > langue et région > région > Paramètres supplémentaires > Séparateur de liste). Cela peut être une virgule ou un point-virgule.
Sous MAC, le fichier doit être sauvé sous le format Windows Comma Separated (.csv).
Exemple: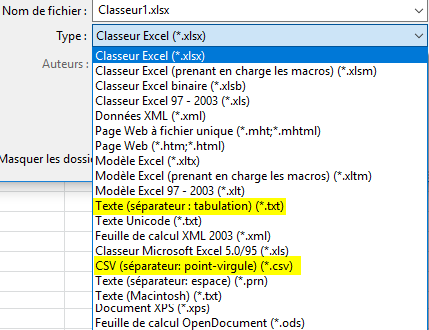 colonne1;colonne2;colonne3
valeur1;valeur2;valeur3
valeur4;
valeur5;
valeur6;;valeur7

 Attention : la virgule ou le point virgule ne devront donc PAS être utilisés dans vos données. Si c'est le cas, préférez utiliser le format Texte (séparateur tabulation).