How to use Mass Record Updater?
LabCollector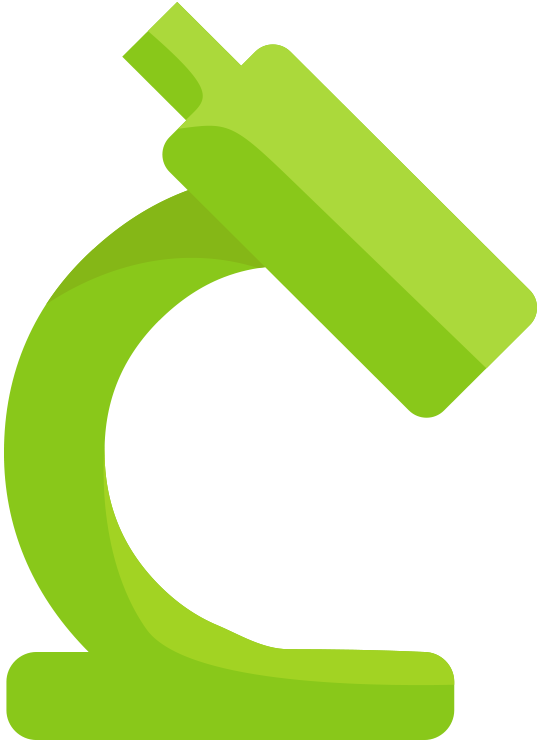 offers an administrative tool called Mass Record Updater

. This tool allows you to update one or more fields for several records at once on any module of your choice.
In this knowledge base, we will discuss the steps required to import and update your record's fields using Mass Record Updater 


To access the tool, simply navigate to Admin -> Data -> Mass Record Updater, the tool's interface should look something like this: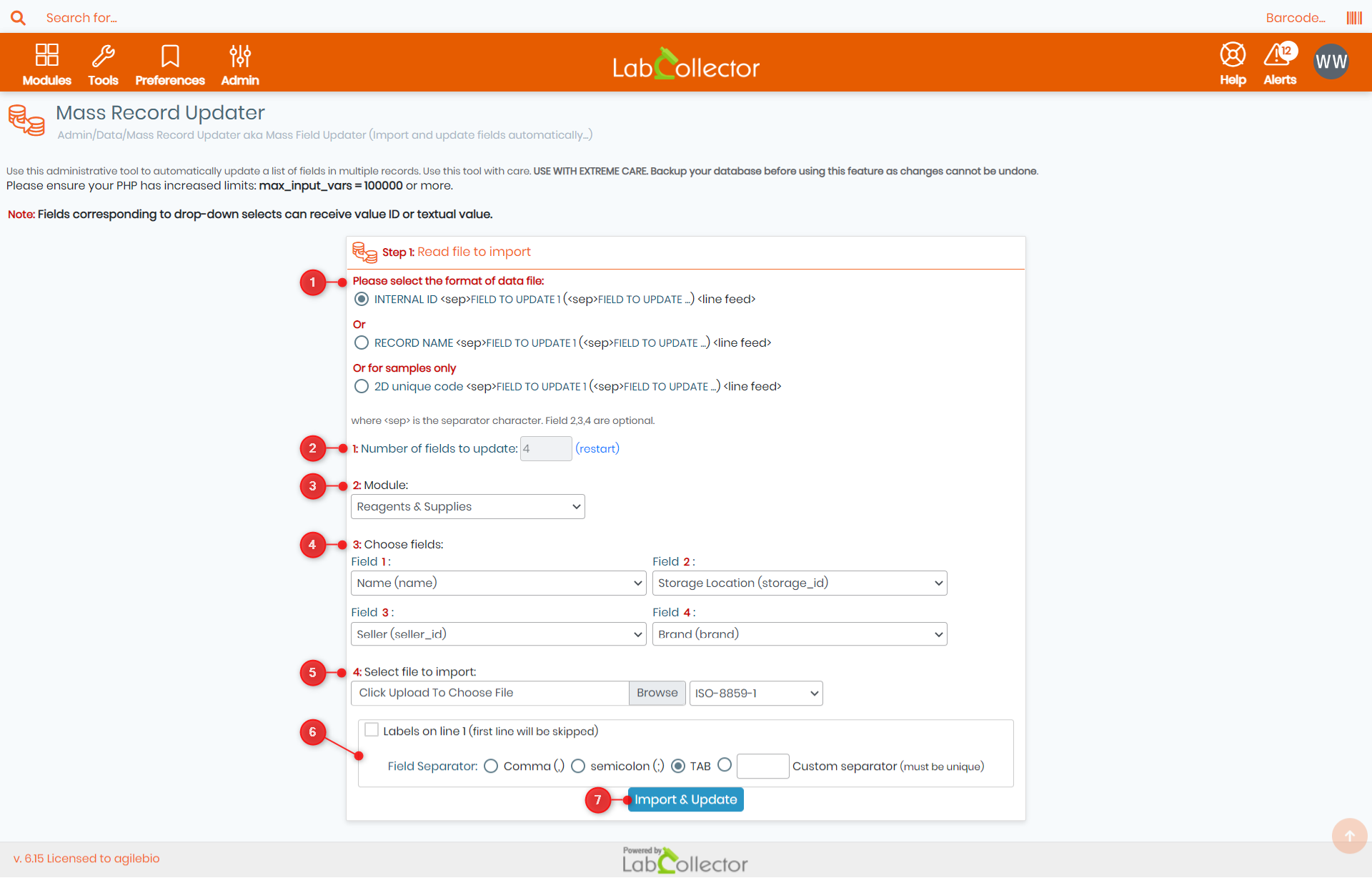 Here are the steps that you need to follow in order to successfully import and update your records (please refer to the numbers on the screenshot above):
The Mass Record Updater tool offers you the possibility to import files with three different formats: Internal ID, Record Name, and 2D barcode.

The Internal ID format identifies records by their LabCollector's ID number.
Record Name format matches records by their unique name.
The 2D barcode format identifies records by their tube's barcode number.

After selecting the file format, you need to select the number of fields to update. Please note that if you ever wanted to reselect the number after validating it, simply click on restart.

Select the module for which you want to update the records. The Mass Record Updater tool allows users to update records on any module of their choice.

After selecting the module, select in order the fields you want to update.

Select the file you want to import.
Note
You can use either ISO 8859 or UTF-8 character encoding standards to ensure proper support of special characters in your data. Please note that ISO 8859 is suitable for a range of European languages, while UTF-8 is suitable for a much wider range of languages and characters.
…….6. If your file contains labels on the first line, you can skip them by checking the box "Labels on line1". Otherwise, keep it unchecked. Also, select the appropriate field separator, whether it's a comma, semicolon, a TAB, or any other custom separator that you require. This separator must be unique and consistent throughout the file.
…….7. Once you have completed all the steps, click on Import & Update. The Mass Record Updater tool will update the records based on the selected fields and the data in the imported file.
Be Careful note
USE THIS TOOL WITH EXTREME CARE. Backup your database before using this feature as changes cannot be undone
.
Here's an example of a .txt file using semicolon (;) as a field separator and choosing Internal ID as our file fomat: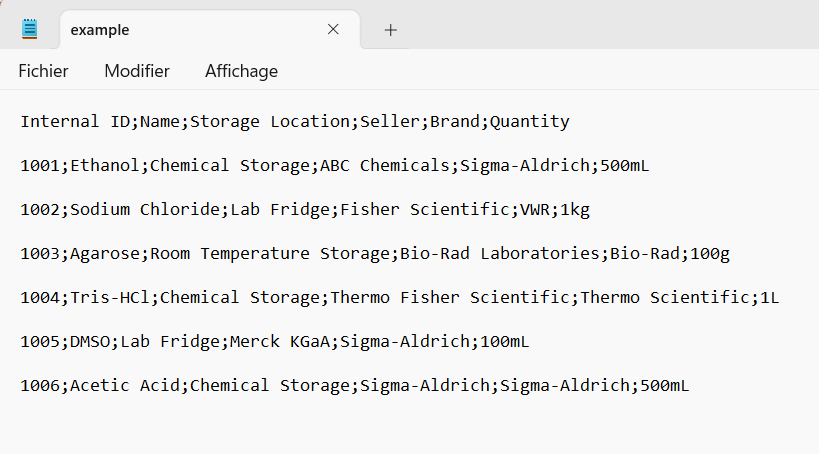 After clicking on Import & Update, a new tab will appear in which you can view and compare the older values of your records with the newer ones (as shown in the screenshot below), once you finish reviewing the changes, you can click on "Validate bulk update" to confirm your choice.

Tips/Hints
You can use this tool to update/import storage, analyses results, corrections, or any other data you want to update.
.
The Mass Record Updater tool is a powerful administrative tool in LabCollector that can save you a lot of time and effort when updating multiple records at once. By following the steps outlined in this knowledge base, you can successfully update your records.