LabCollector LIMS for Lab Services
Labs develop service activities like screening, detection, production, analysis … Whatever the application domain is: molecular biology, genomic, chemistry … , these labs must set up an efficient Quality Management System (QSM) to satisfy their clients and therefore accreditation bodies.
Several LabCollector add-ons can be useful to organize a lab service activity. All these add-ons can be integrated in LabCollector LIMS to provide a complete and unique information management system for your lab.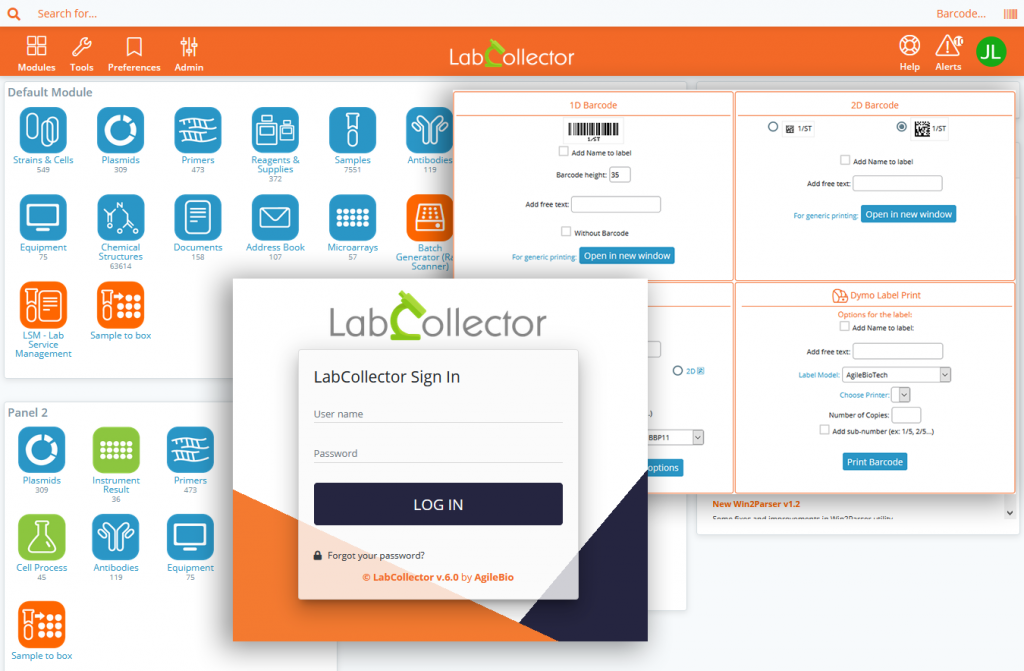 Sequencing Service Manager (SSM)
This add-on
is a network based system that enables the lab to manage easily customized sequencing services. Define standard services, plates & tube format, available primers … SSM includes a web interface allowing the client to place orders and download experiments results. The lab can also manage the process status allowing the client to be informed oh the project progression.
Web interface for sharing with clients
Service editor and manager
Process status follow-up
Account manager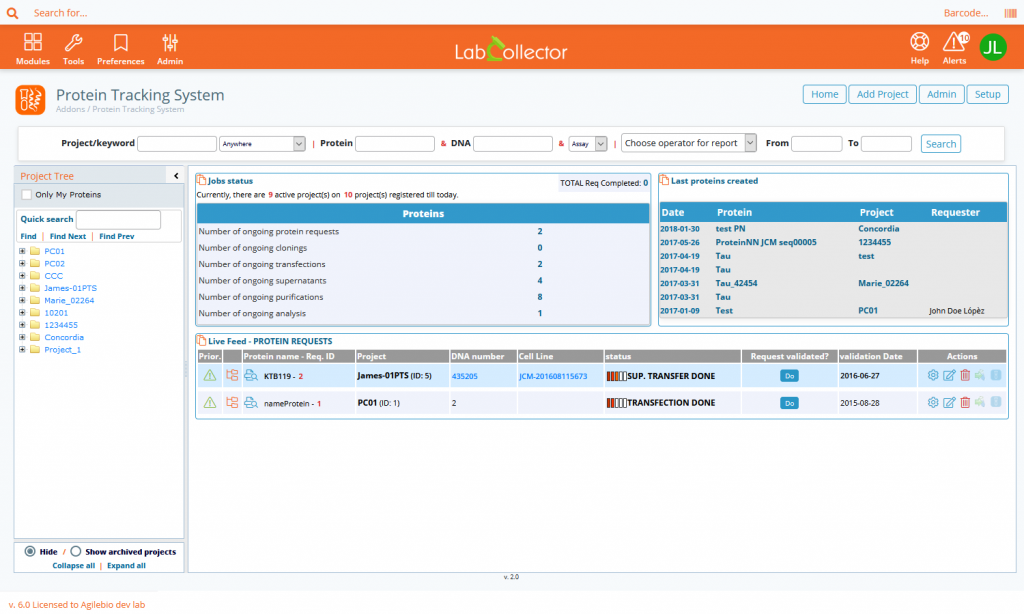 Protein Tracking System (PTS) – A Protein Production Management Software
This add-on
is a network based application for protein production, purification and analysis management. PTS allows the lab to follow up different process and task progression in several projects. PTS is suitable for academic labs and Biotechs interested in Quality Management of their protein production activities.
Custom analyses
Manage user level permissions
Archive old projects
Print client reports
Learn More
Lab Service Manager (LSM) – A Core Facility and Lab Services Management Software
LSM
is a network based application that helps laboratory providing services to organize it. LSM allows the lab to keep traceability of all samples or any information in a project. The add-on is fully configurable. Indeed, you can edit and setup assays/analysis, result types, protocols, equipment and reagents … LSM integrates a customized template editor to built project report for customers. LSM also includes a client interface to speedup communication between the lab and its clients.
Custom services analysis
Protocols, reagents and equipment management
Sample status and processing
Results upload and formating
Client access to retrieve results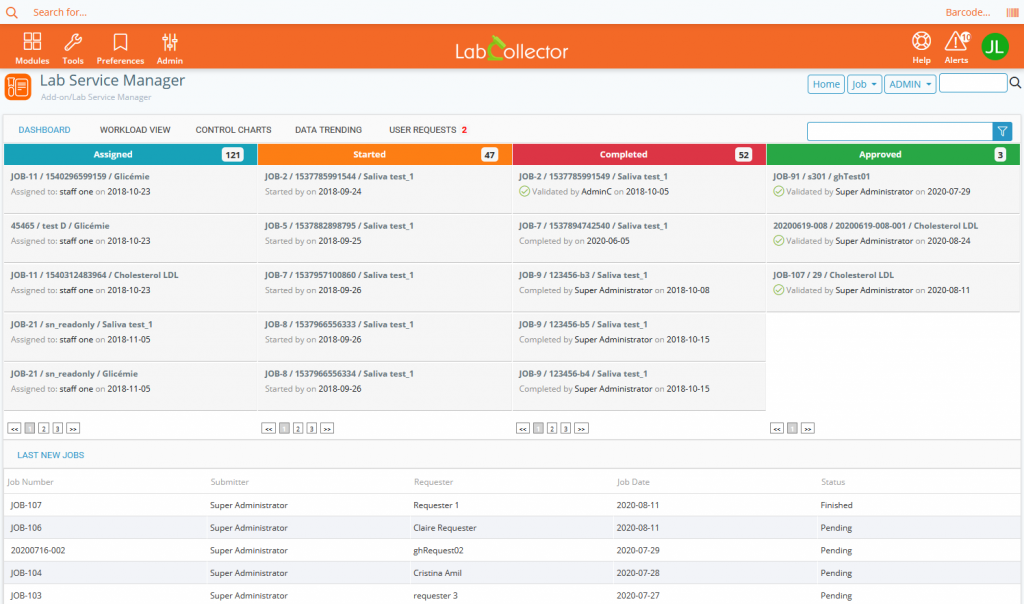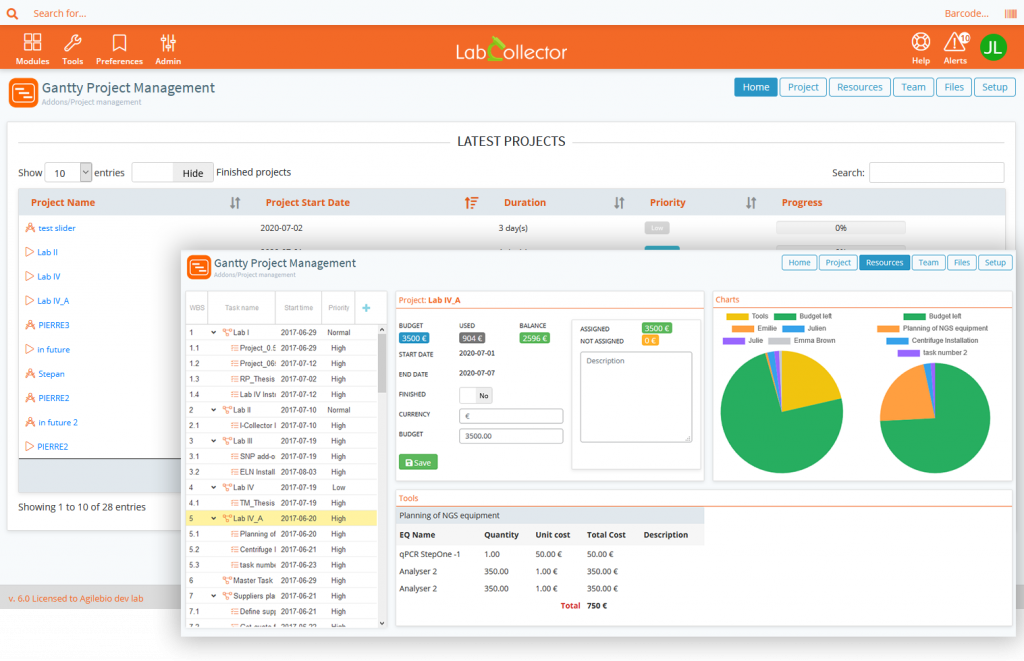 Gantty Project Manager (Gantty)
Gantty
is a network based application for project management in R&D lab. Create, manage and follow up an unlimited number of projects, tasks and milestones. Evaluate and control costs by managing equipment, collaborators … Graphic viewers are integrated to make project management easier. Gantty allows R&D labs to implement or improve their Quality System Management with an IT solution.
Custom services analysis
Protocols, reagents and equipment management
Sample status and processing
Results upload and formatting
Client access to retrieve results
Key benefits:
Speed up your research and optimize your organization
Facilitate storage management, inventory and data retrieval
Enhance data traceability and improve the quality management system of your R&D activities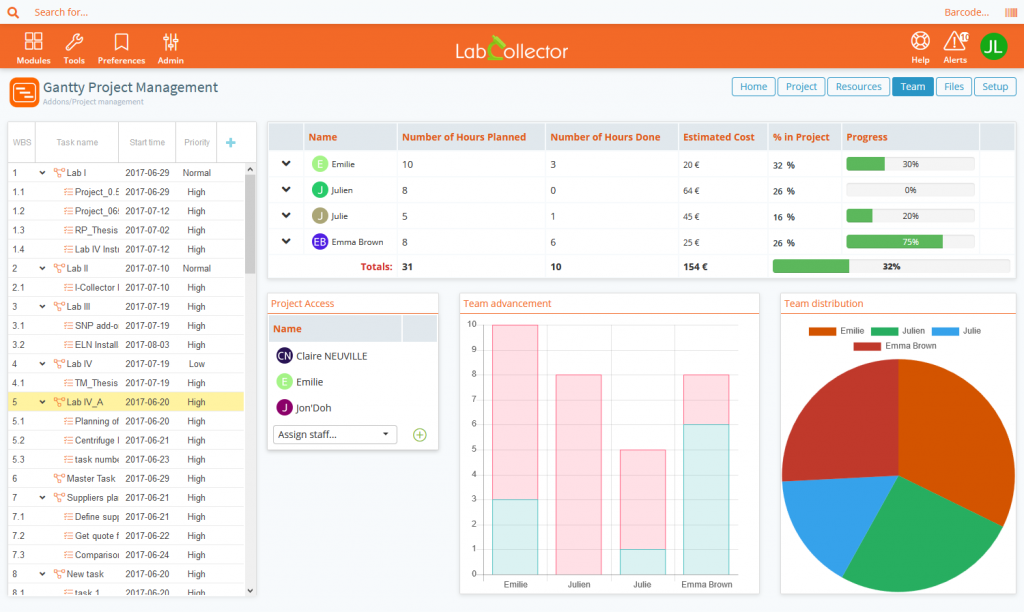 Develop your activities with specific Add-ons!!
All add-ons were developed according to client project specifications.
AgileBio is always looking for new partners to develop custom modules for lab management. Feel free to contact us and submit your projects.
We will find the best solution to answer your needs.