Aquarium Facility Management

Aquarium Add-on
This module is a complete animal facility management system dedicated to fish growth and experiments. You can manage fish entries, transfers and exits from tanks, growth, feeding (including live food production), custom and unlimited alerts. It gives inventory and several types of reports.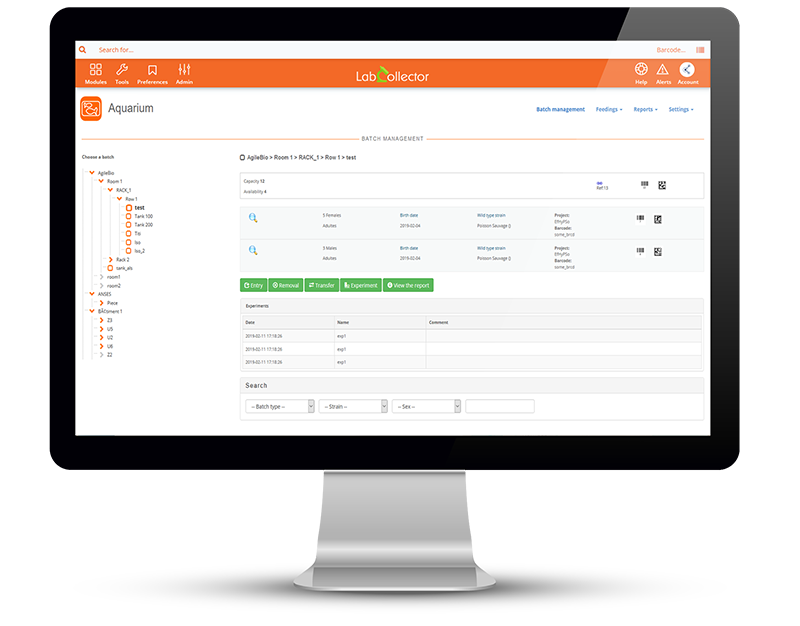 Complete fish facility management
Track fish experiments
Multi-facility configuration
Customizable alert system
Manage mutant and transgenic breeding
Live feed production
The Main Benefits of Aquarium add-on
Manage all kinds of aquatic animals — mutants, transgenic breeding, etc
Live feed production
Track experiments & records on fish
Easy multi-facility configuration
Integrates easily into LabCollector LIMS
Complements nicely with Data Logger — monitor your facility temperature, humidity and other sensors & More!
Advanced functionality for sample management
Cloud hosting available
Works on any device with an Internet connection
Online access to records any time
No software to download or install
Get started quickly
Simple & user friendly interface
Training & support available
Quickly & easily migrate data
Reliable & Secure
Daily & weekly database backups
SSL/HTTPS available
LDAP and AD is now supported