Module search fails with 404 error or request too long
If you experience problems doing searches in modules, with 404 error or URL length too long, this can be fixed as described below. 
Cause:
This is due to the long list of fields beeing passed to the URL in GET mode (and loaded from the cookies)
Apache server fix:
To expand the limit on URL or Request size limit add these lines to httpd.conf
LimitRequestLine 10000000
LimitRequestFieldSize 100000
Then restart Apache
IIS Server fix:
When using IIS as webserver, in site Filtering and limits settings, change both Maximum URL length and Maximum query string to 8196 for example.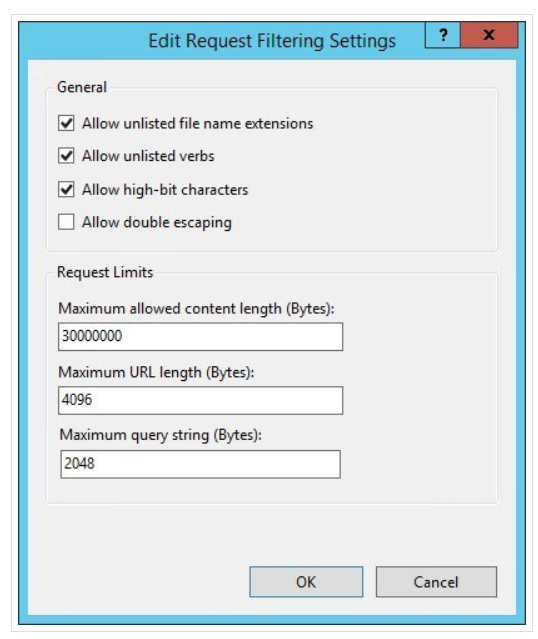 Then restart IIS.