How to do lot disposal
See this KB for managing your lots.
Note: As of version 5.4 you can now request approval for the disposal of a lot.

Only those user types specified in Admin > Preferences > Reagents & Supplies can destroy a lot (all versions), request its disposal or approve disposals (only in version 5.4 and above).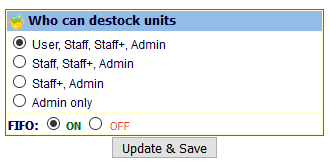 1. Click on the red X beside a lot to destroy a lot.


2. Give a reason for destroying the lot and choose between destroying the lot directly or requesting for it to be disposed.

3. Confirm your choice and observe

4. Go to Tools > Disposal List Management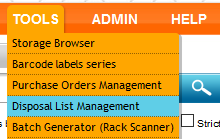 6. Select the lot from the Ongoing disposal requests list and approve the disposal. If there is a long list of lots you can also scan the barcode of the lot to find.

7. After this step, go to the Approved disposals list and select the Effectively Dispose Selected Items button. 

8. View the disposed lot in the Past disposed items list.