I-Collector overview
Note
This KB is dedicated to the older Windows version of I-Collector. If you have the latest version, please visit the following
KB
.

I-Collector app helps in integrating any laboratory instruments to LabCollector LIMS solution. Automating also helps to remove error-prone procedures by transferring the data automatically to and from the machine.
There are many uses to integrate instrument to LabCollector:
It increases efficiency lab productivity by removing procedures such as manual data entry.
Increases data quality and integrity by removing transcription errors that help you be compliant with regulatory bodies like FDA.
It helps in standardizing lab processes.
It provides high data throughput.
Once I-Collector is installed and set up, you have access to the software.
Some screenshots to help you to navigate inside I-Collector. The options inside the green boxes in the image are explained below.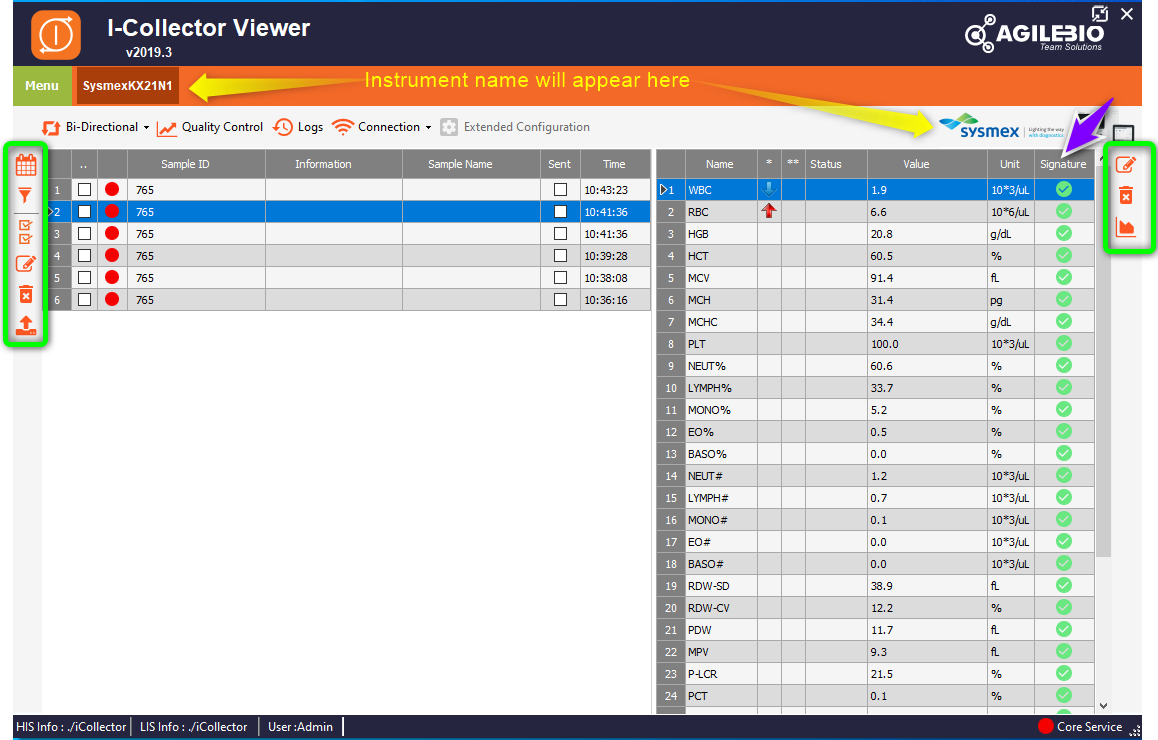 Digital Signature (shown by the

purple arrow

in above image)
The digital signature feature allows you to digitally sign the results thus helping you to abide by the FDA regulations (21 CFR part 11).
These functionalities allow you to transmit orders to the instruments in a bi-directional way.
Instruments that allow bi-directional communication to have the capability to produce & send data in a specific format and to receive information from LIMS software such as LabCollector. It offers the possibility to define the order list along with the profile and parameters and send it to the instrument.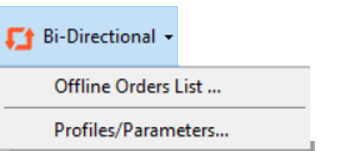 Bidirectional data transfer: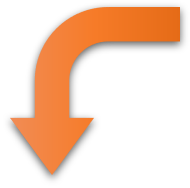 Transfer of data such as results from the instrument 

host PC.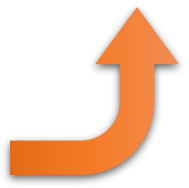 Transfer of data such as test orders from the host PC

instrument .
This option automatically creates charts for QC analysis for accessing the sample parameters.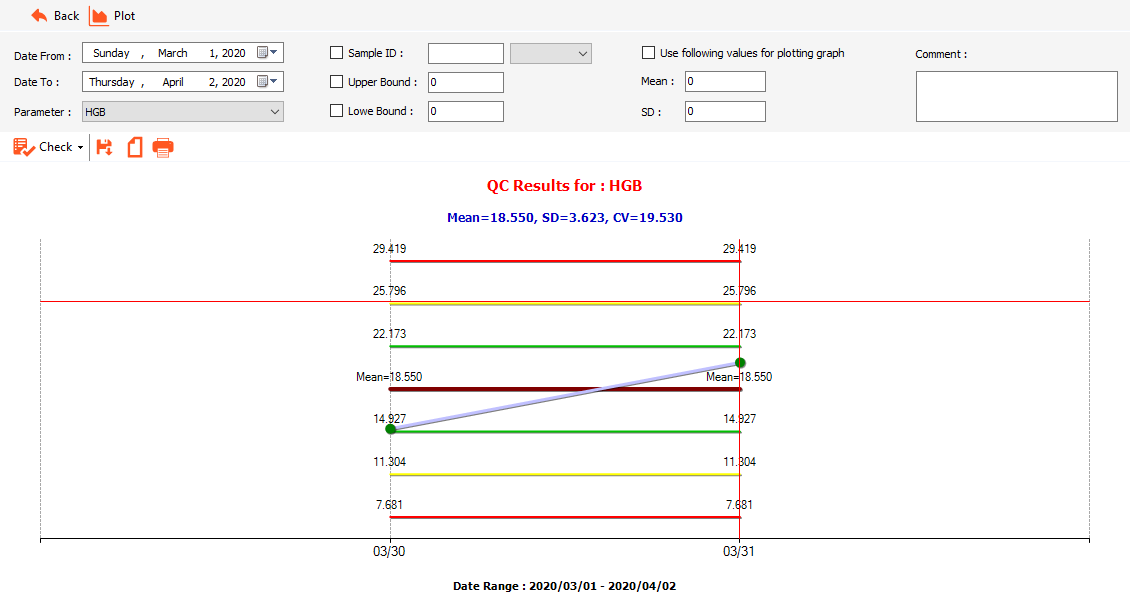 This option allows you to access activity logs and also to send the log by email if required or requested.

This option allows you to control the instrument connection. It allows various options like to reset or acknowledge connection and request test results.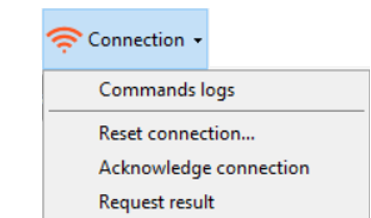 This option is usually greyed out. It will be functional when a certain type of instrument will require a special kind of configuration.
This is a calendar option that helps you view results by date.
The filter option allows you to sort & search results. When you click on this option the below pop-up will appear which will provide you with several options to search the samples with ID, name, date, comments or status of the sample (look at the image below to see options).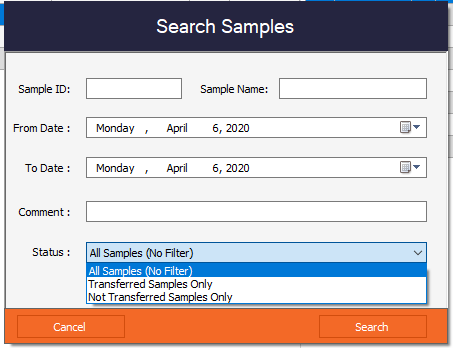 This is a 'select all' option that allows you to select all the present options.
It is the edit button to edit sample names, comments or demographics (Sample/patient information including a sample ID, sex age)
This button can be used to delete unwanted or not required samples.
This option can be used to upload results manually to LabCollector or LSM (Lab Service Management) add-on.
This button can be used to edit a piece of information.
This option allows you to show graphs that are received from instruments.

Related topics: