How do I install Add-on modules?
The below images are for LabCollector v6.0 the steps for the older versions of LabCollector are the same.
You need to have LabCollector v3.912 or later running.  
Note:Note that some add-ons require a minimum version of LabCollector for full functionality.  
Note: As with all updates, it is strongly recommended to create a backup prior to installing an add-on.  
Download the Add-on package online.
Option 1
Unpack them into /extra_modules folder of your LabCollector
(for e.g. C:\Program Files(x86)\AgileBio\LabCollector\www\lab\extra_modules).   
Next, enter into LabCollector and you'll notice that the new module will be active. On the first access to the Add-on, you will be prompted to finish installation automatically.
Option 2
Login as the super-administrator, go to ADMIN > Other > Setup then Upload/Add add-ons.
Upload the zip file and go into the add-on from home page to finish the installation.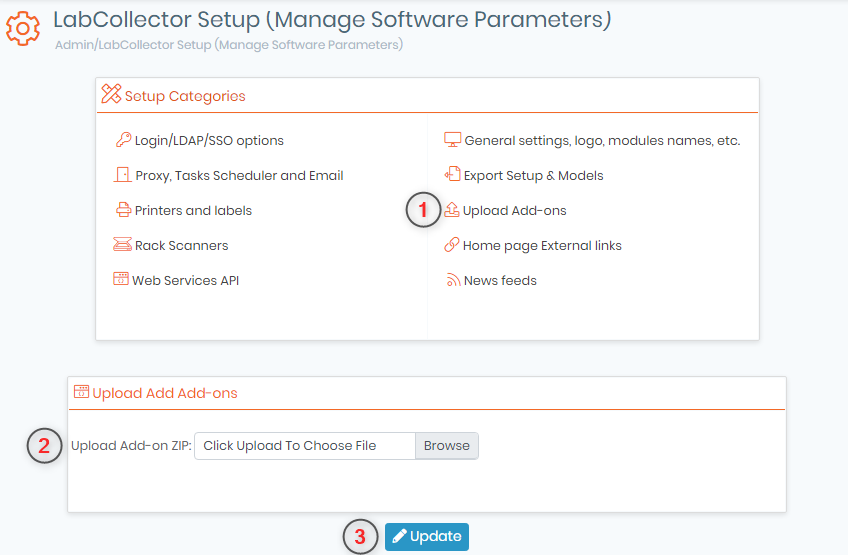 ---