LabCollector Stock Manager: What is it and how to use it?
If you've arrived here from Stock Manager then welcome to the KnowledgeBase!
If you don't know about our Stock Manager App yet then here's a short description:
LabCollecto Stock Manager allows you to manage the stock of your items and update them in your LabCollector. Includes barcode scanner from mobile camera or embedded scanner (PDA). This app has modes IN, OUT or unit replacement. You can also send stock movement files, compatible with LabCollector, by email or file download. Works offline. Barcode reader decodes both 1D or 2D codes.
Stock Manager is available for Android devices on the Google Play Store.
---
Getting started with Stock Manager:
When you first install Stock Manager you need to do some configuration. On the top left corner of the home page, you can find the menu bar and follow steps 1-2 below under Settings.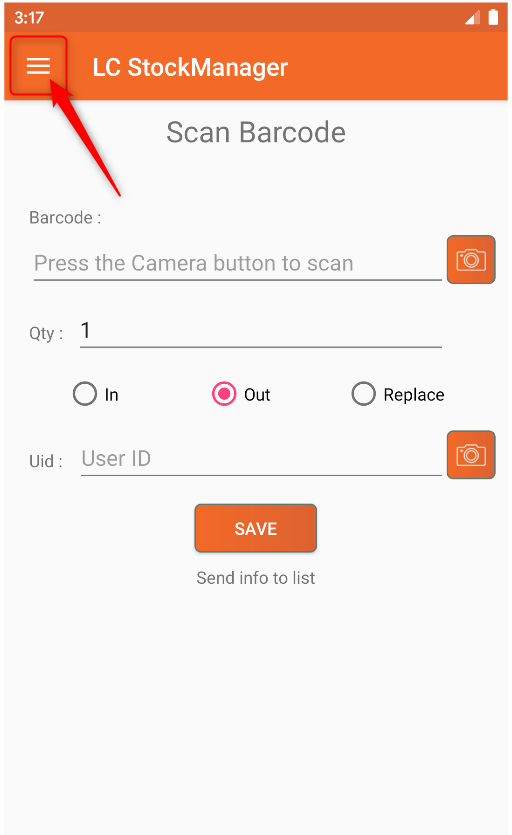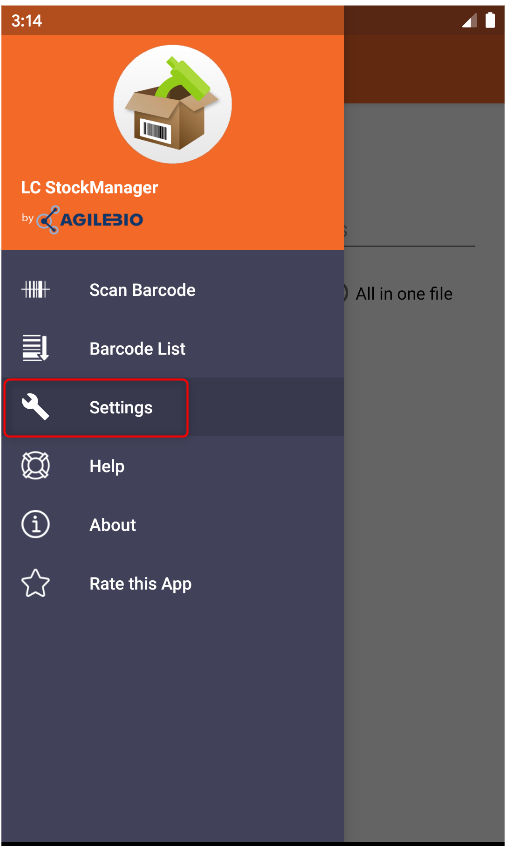 1. Configure email: Enter the email address where you want to receive your stock list.
2. Choose export type:
Separate file: you will get one file for adding units, one file for reducing units, and one for replacing units.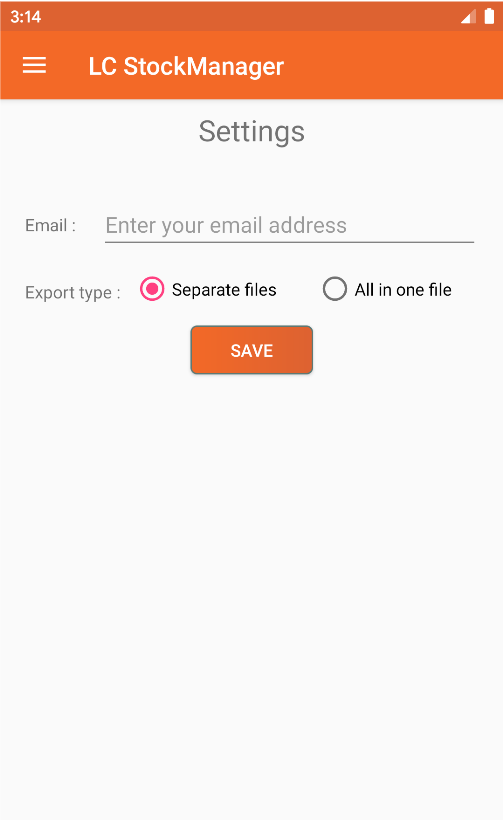 All in one file: you will get one single file with all the added, reduced, or replaced units
---
Now you're ready to start scanning!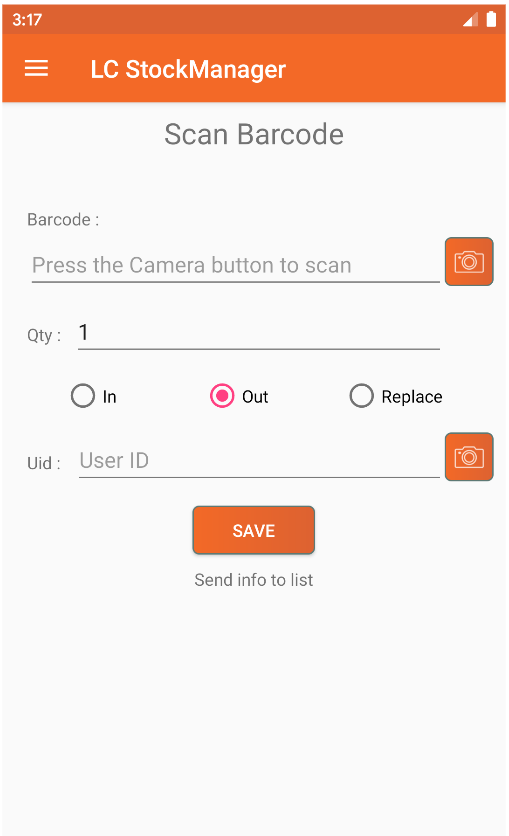 There are 3 ways to scan a barcode:
1. PDA with a physical barcode scanner. To scan press the "Scan Button".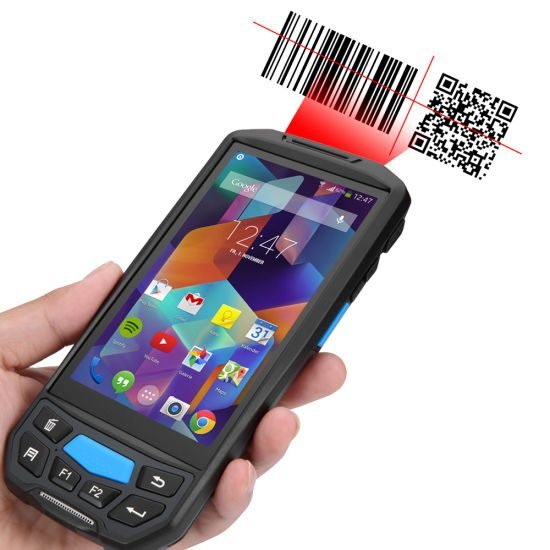 2. Camera from mobile device or PDA. To scan touch the camera icon and it will open your mobile's camera.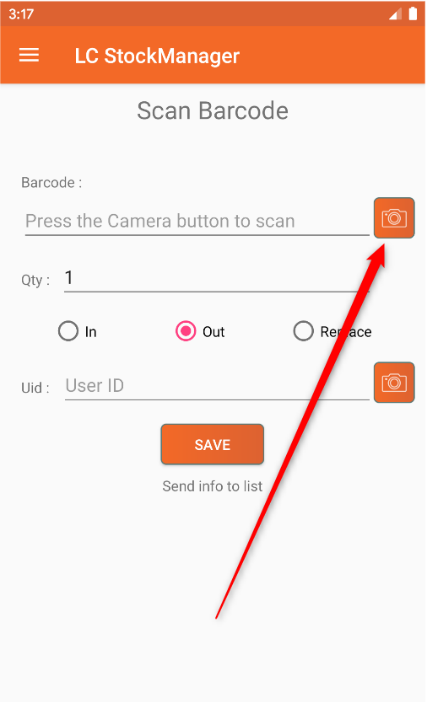 3. Manually enter the barcode using your keyboard. To enter the code touch the field with the legend "Press the Camera button to scan".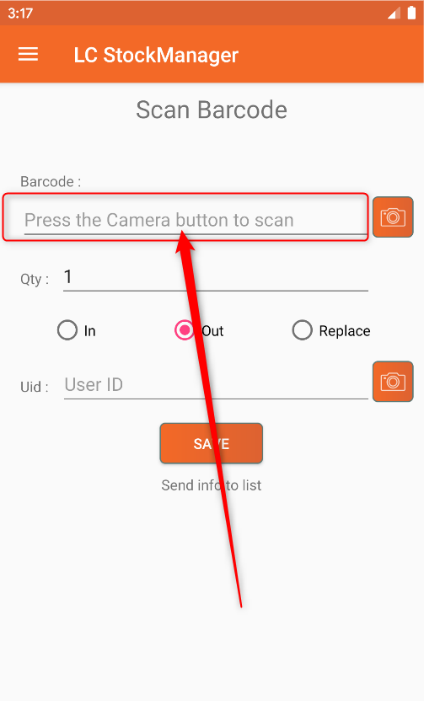 For any case you need to follow these steps:
1. Read the barcode or type the barcode number.
2. Enter the number of units (Qty).
3. Select the action in (add), out (reduce), or replace.
4. Enter the userID, this field is not mandatory, but if used, it will be imported to LabCollector. When using this field, make sure than in LabCollector > Admin > Batch Lots Inventory you select "Use USER ID/barcode (after Quantity column).
5. Click on Save. After saving, you will get a notification on the top right corner of your screen. To scan more units you need to repeat the previous steps.
6. After you finish scanning all your units, you can go to the "Barcode List" to edit, delete, or send the list. Also, in this section you can do the following:
1. Delete all the list
2. Save the list to your mobile device. A pop-up will show the path where the file will be saved.
3. Send the list by mail
4. Delete one specific row
5. Edit the quantity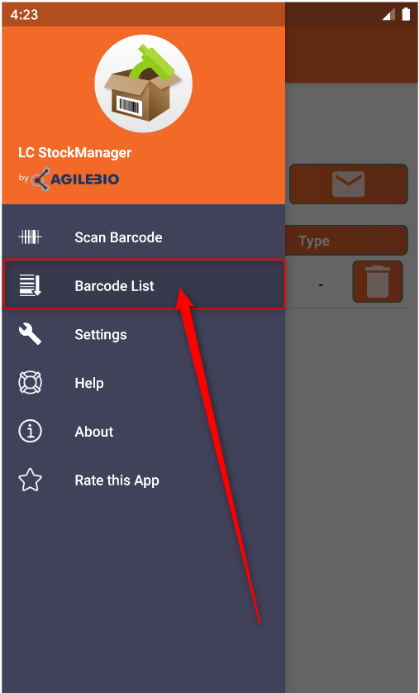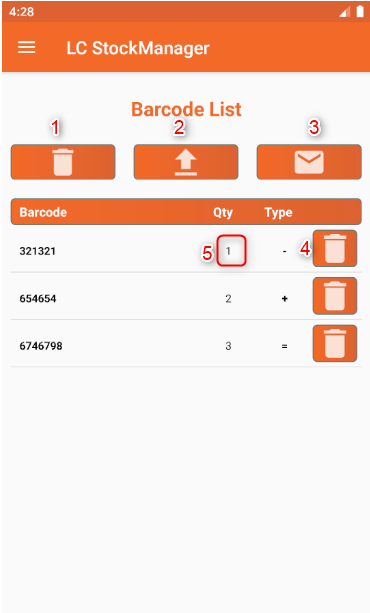 Note:
After using Stock Manager, you need to download the files and export them in LabCollector > Admin > Batch Lots Inventory. For more details, you can see the LabCollector Manual Inventory Updater Tool (Chapter 7-9).
---
Feedback
If you have any suggestions or improvements for Stock Manager, we'd really appreciate your feedback via our support ticket system.
Don't forget to Rate this App on the Stock Manager menu!