| | |
| --- | --- |
| | Samples Module |
This module stores any kind of samples that your lab manipulates. It forms the backbone of sample data inventory where you can perform various functions related to it a link it to any other record in the LabCollector. With the help of samples module:
You can custom define sample types
Create derived samples (parent and child samples)
Connect the process related to the sample
Record analysis
Register the storage location
Add the sample images
Scan and add Batch processes for samples
Or connect the sample to other add-ons such as in Photobank add-on or Lab Service manager (LSM) or Workflow Manager or Electronic lab notebook (ELN) add-on.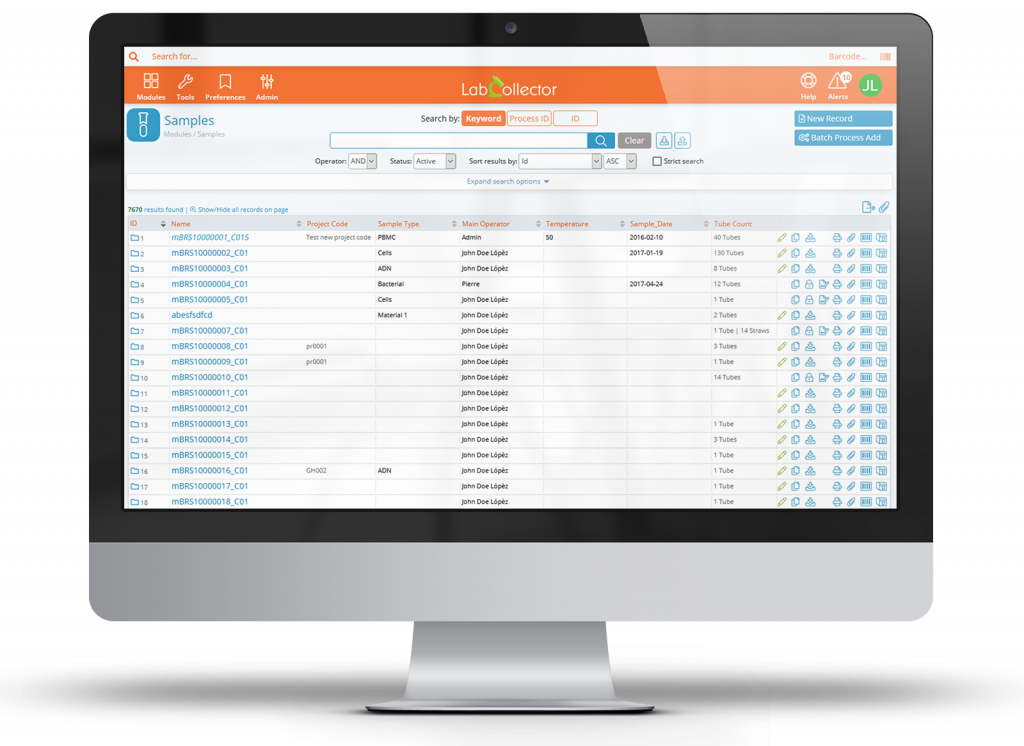 Users can add multi-level processes or tests to each sample, which are kept by entry date and can be easily created with predefined process indications and associated phase specific reports. Samples and associated processes are connected to its operator. Sample data can be linked to other sample records or information on other modules. An analysis tab allows to display custom fields for storing analysis results or secondary information. Samples' records include an analysis tab easily configured to store lab analysis results. You can also perform a batch sample import with link to Micronic's 96 well scanner.