| | |
| --- | --- |
| | Sequence Module |
This module allows you to easily create your lab sequences database. Due to LabCollector's extensible customization, you can personalize forms used to enter data by simply adding custom fields which can be searchable and/or mandatory. In LabCollector you can import sequences from GenBank database, upload a GenBank file with annotations or integrated your own files into the sequences database.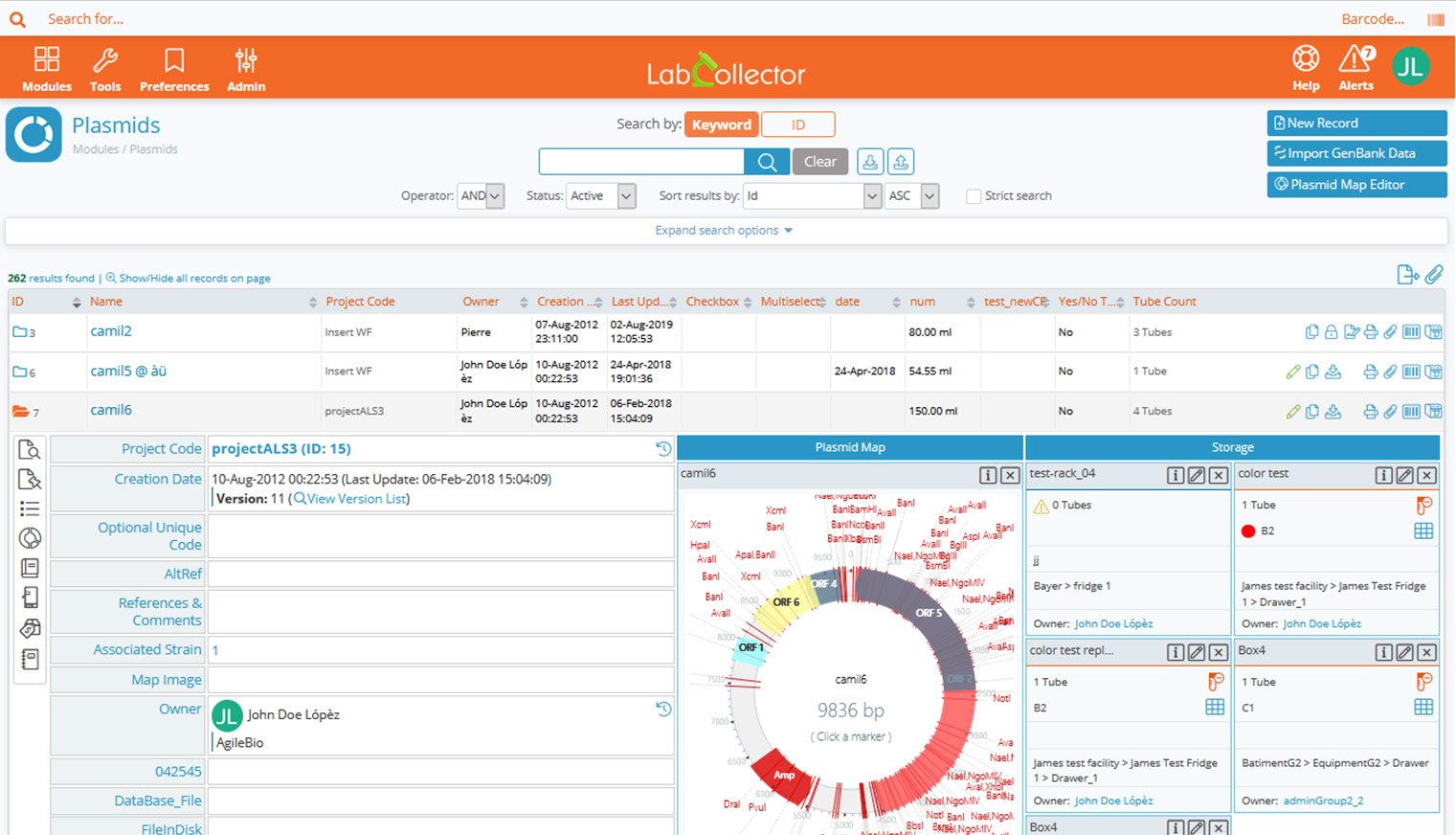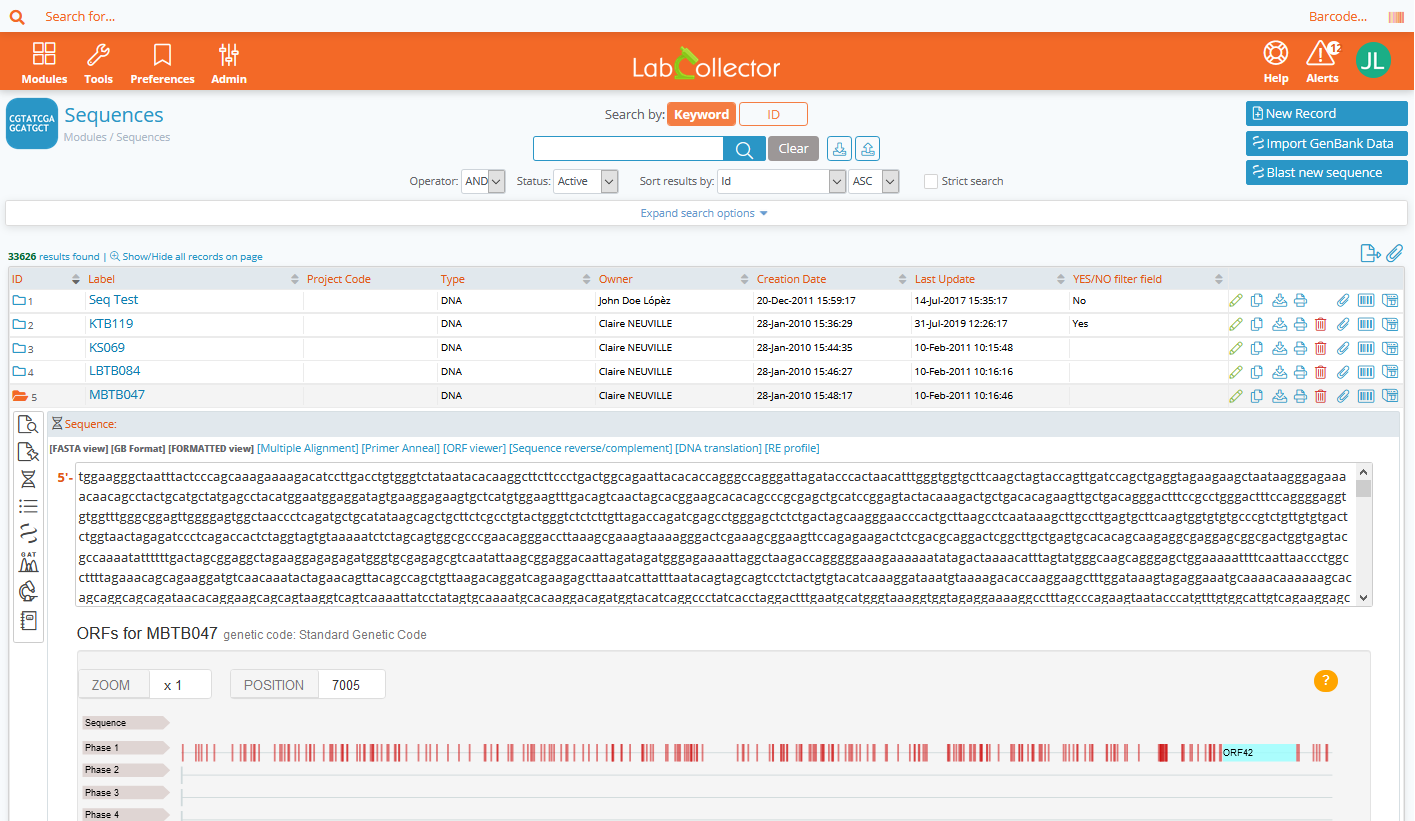 Store, Find, Manage & Analyze Your Lab Sequences
Sequences form and importation LabCollector's sequences module is like a management software which also integrates bioinformatics tools to work on your sequences in the same interface and don't lose time. Use the primer anneal detector to visualize where a primer will anneal on your record, the ORF viewer to find ORF regions, the ClustalW to make multiple sequences alignment, the complementary sequence conversion tool, the cutter to quickly get a liste of all enzyme restriction sites, run an NCBI or internal BLAST and much more. Integrated Bioinformatics Tools through the module, you can also link sequences to other records or information stored in LabCollector. All LabCollector's modules are connected to a barcode label generator providing a quick and easy method to identify samples.
The Sequences Database Main Benefits:
Import data from existing files (Excel, FileMaker, GenBank…)
Find what you need in seconds
Create a collaborative database
Configurable to suit your needs
Link data
Use internal bioinformatics tools
Run an NCBI or internal BLAST
Print barcode labels in seconds
Multi-user environment
Manage user access permissions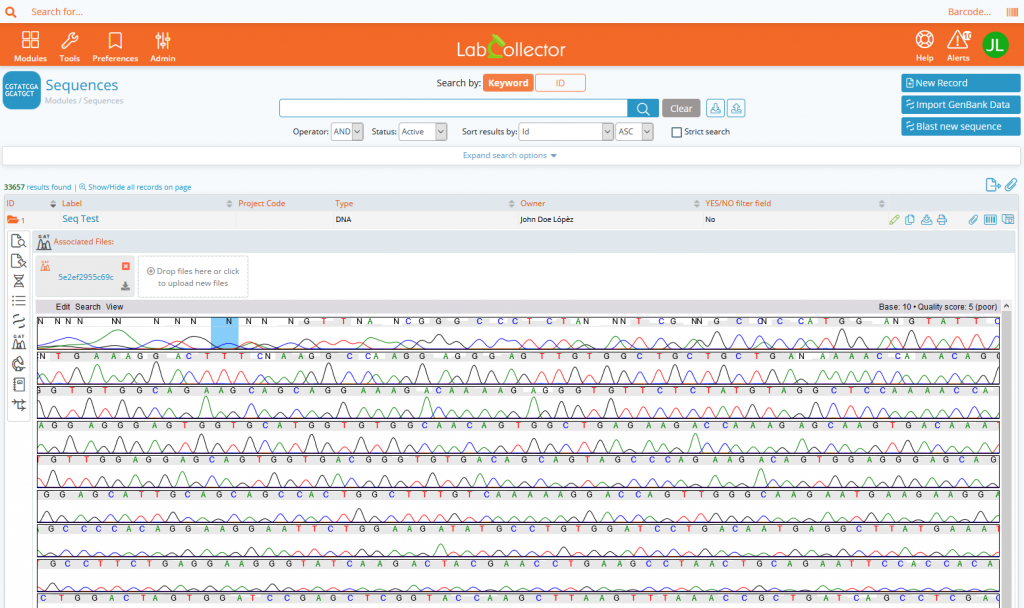 ---