Batch Generator (Rack Scanner)
| | |
| --- | --- |
| | Batch Generator (Rack Scanner) |
This LabCollector LIMS feature allows lab staff to catalogue samples that have been scanned by lab equipment, such as readers and scanners. Use it to import storage tube data (sample name, tube position and rack ID) from 2D single barcoded tube and/or 2D barcoded tubes stored in racks.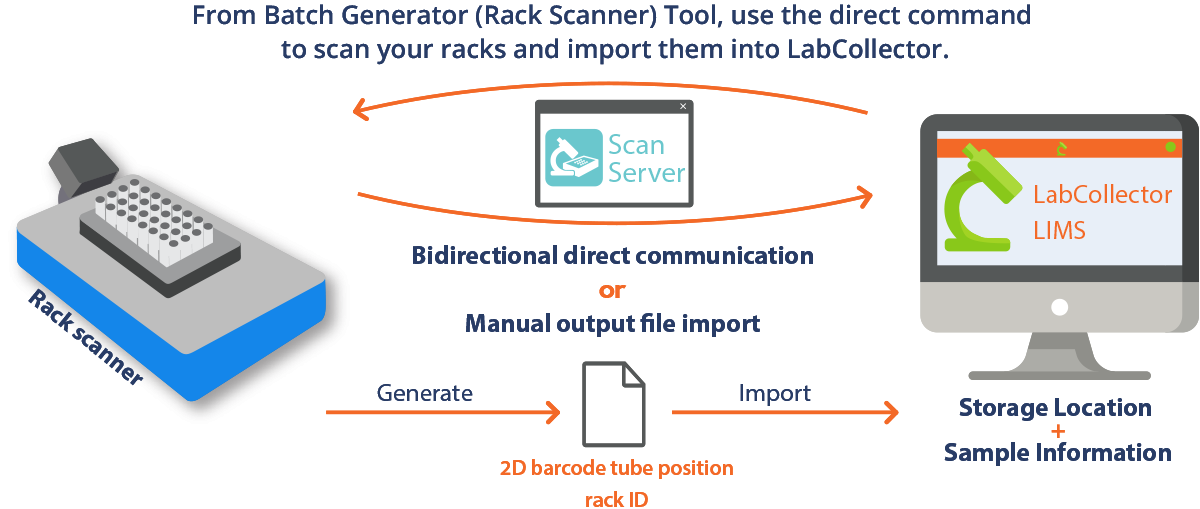 For BioMicroLab ScanMini and HS, Micronic Traxcer, FluidX and Thermo scanners use the scan command of the Batch Generator (Rack Scanner) tool to simply start the reader and import tubes data information into LabCollector LIMS.
This automation allows lab staff to save time and reduce data entry errors.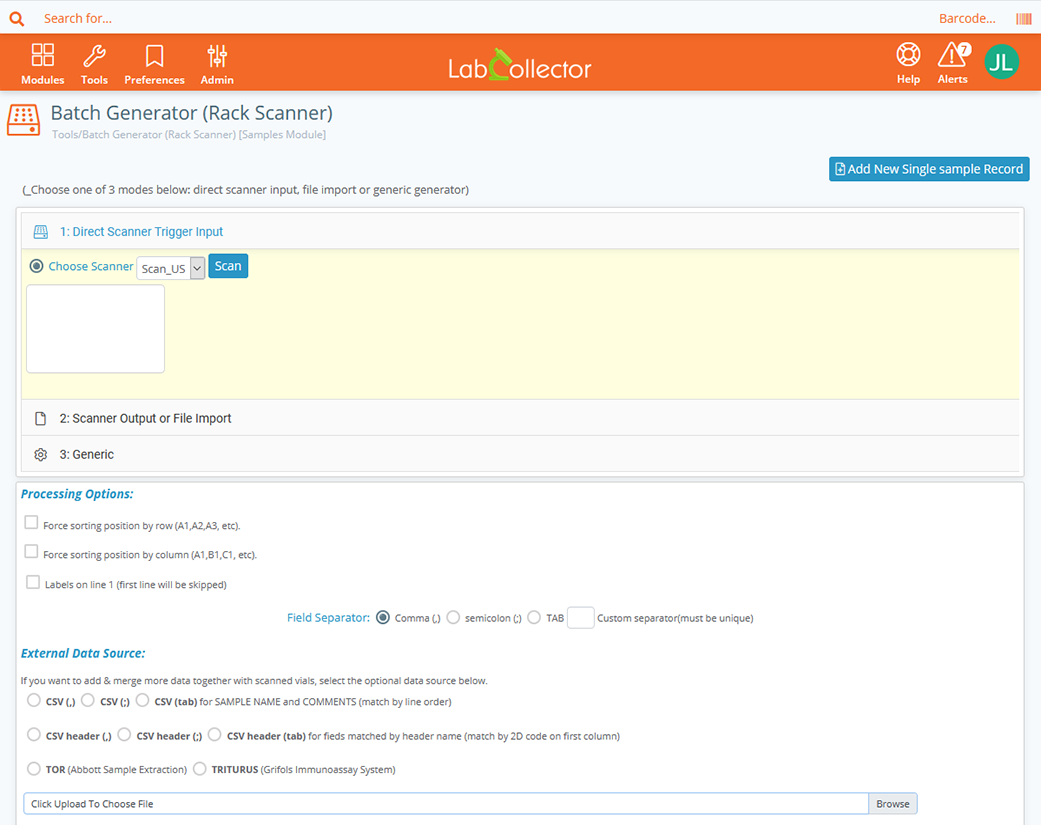 ---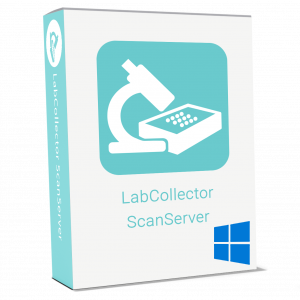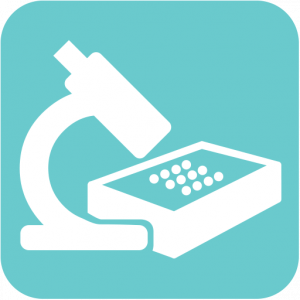 New version ScanServer v5.20 with HTTPS support!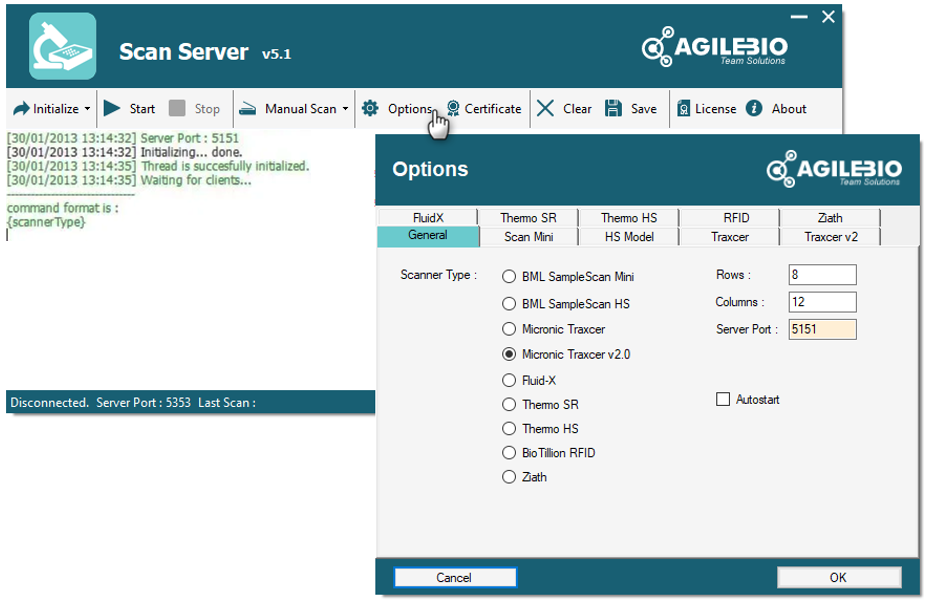 Import unsupported scanner outputs, use the reader to capture data in an output file that you can import into LabCollector LIMS. The Batch Generator (Rack Scanner) is compatible (in file import mode) with most scanners on the market like FluidX, BioMicroLab, Thermo, Micronic, Ziath, etc. If you are using another scanner brand, we can add it to the list. Contact Us! This tool is very useful to manage vast quantities of daily samples and ideal to ensure an efficient sample tracking in the lab. It can be used in conjunction with Tube sorter add-on for a better automation process. We now support Ziath DP5 firmware and software!
Our ScanServer Is Compatible With:

---