Chemical Structures Module
| | |
| --- | --- |
| | Chemical Stuctures Module |
This module stores chemical structures that your lab manipulates. Chemistry labs doing manipulations with chemical molecules can now have a inventory about all of the structures. You can create records of chemical molecules structures with all the relevant information in one place. Chemistry module:
Supports 2D and 3D structures like chemicals or protein PDB models (MOL/SDF, CDX and PDB file types).
Link with the structures to reagents or any other module.
Define the risk and safety of the structures with various risk codes.
SD files with multiples structures can be imported automatically.
View spectra graphs for the molecules.
Creation of derived structures from parent chemicals.
Link the molecules to Workflow Manager, Electronic Lab Notebook and Lab Service Manager add-ons
A powerful sub-structure search engine can be added to take full benefit of this database.
Provides exact location with help of storage browser.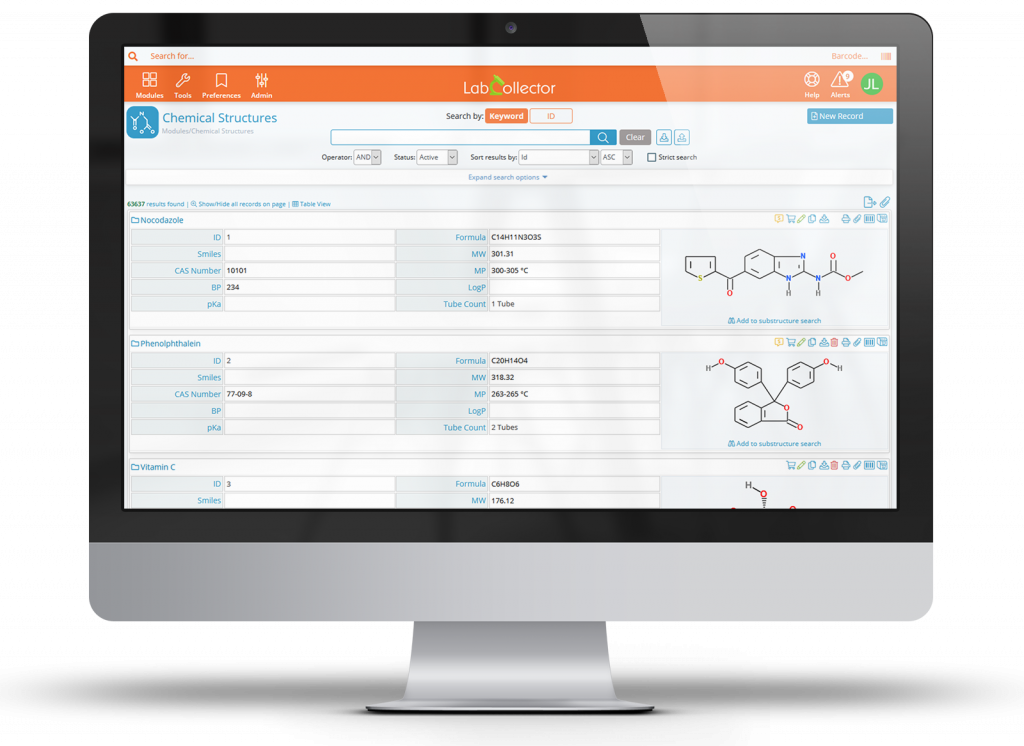 Provides JMol applet for molecule visualization and requires the free MDL Chime Plug-in to be installed for spectra graphs.