Administrative Tasks and Security
User permissions & groups
Users can manage their own data. However, new and edited data will be added to Waiting Data and will require validation by administrators or the super administrator.

Staff can see all data, create common boxes but can only manage their own data.

Staff+ can see all data, process orders, follow budgets and invoices, use the memorize items function, create common boxes but can only manage their own data.

Admin can see all data, manage all data from all users and validate waiting data.

Visitor can only view and search for data.

Passwords are kept encrypted with legacy or SHA-256 or SHA-256+ modes having "strong" rules.

Groups of users can also be defined with specific access rules on modules for even more security. Different privacy modes can be defined to isolate users.

For traceability purposes a history log is provided and it can be accessed by the super-administrator. The audit trail is generally required for certified and regulated labs.

For regulations compliance a data versioning option is also available to track all changes in records.

LabCollector protects against data loss with records deletion locks.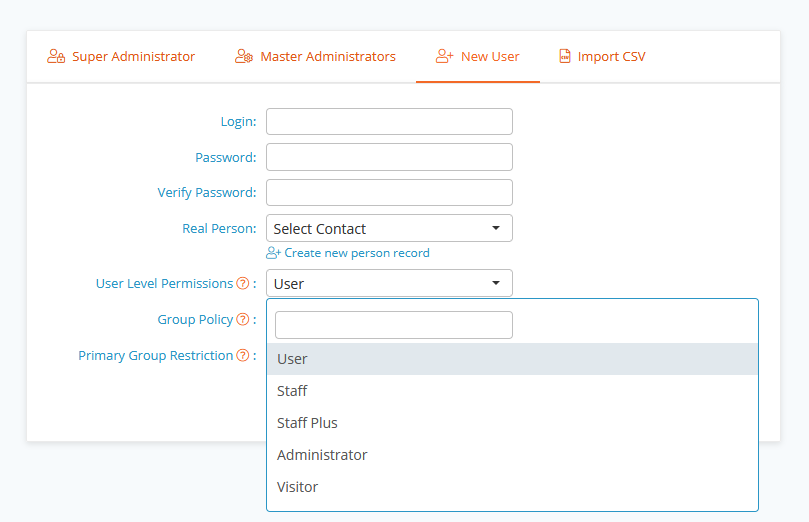 LDAP and AD (SSO-Single Sign ON):
Users with just one password can access all the apps including LabCollector. 

SSO improves security and identity protection for your valuable research data.

LabCollector allows you to use the LDAP (Lightweight Directory Access Protocol) and AD (Active Directory) network for users.

 It works with standard LDAP protocol and only uses LDAP server and domain.

 Users and Staff LDAP/AD can be directly imported

SSO authentication with SAML (Security Assertion Markup Language) possible with LabCollector.

SAML uses secure tokens which are digitally signed and encrypted messages with authentication and authorization data.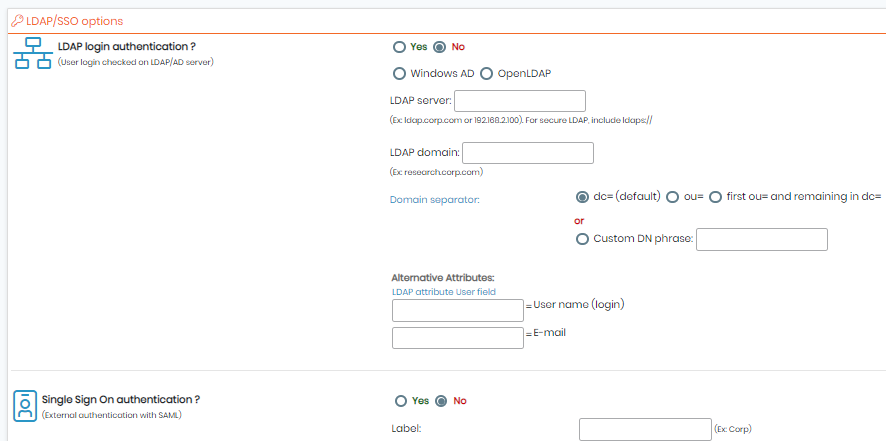 Data backups:
LabCollector allows data back-up to secure your important data.

You can schedule an automatic backup as and when you require.

Downloading backed-up data is made more easier with LabCollector.

You can schedule the database backup either daily, monthly or weekly.

More complete backup is offered by LabCollector Server Manager which allows backup of the entire LabCollector instance in your desired folder. Read More….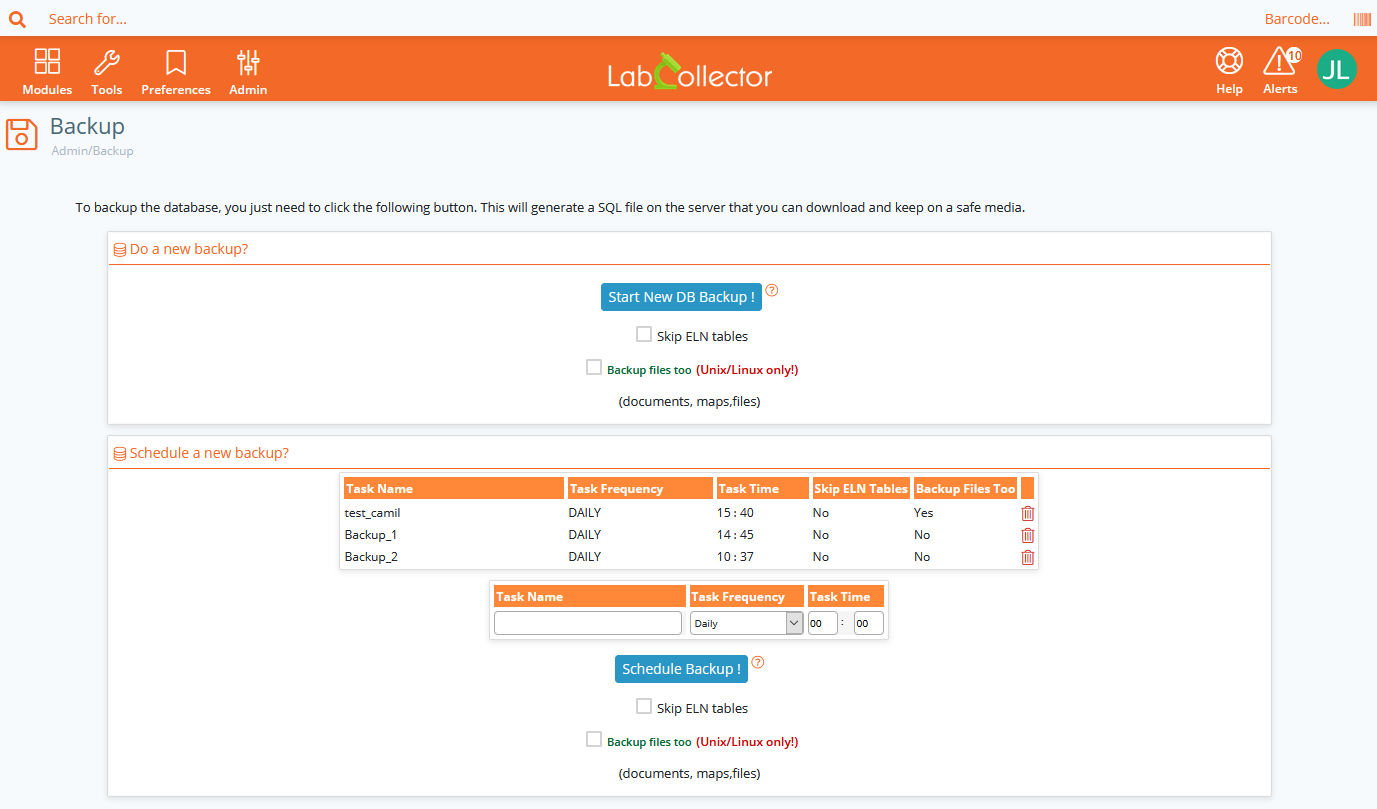 Captcha & Two-Factor Authentication
LabCollector allows

to configure Two-Factor Authentication (2FA) and Captcha function

You can configure the type of Captcha code you want (numbers, letters, length)
2FA allows you to add a security level when connecting to LabCollector
2FA uses email (and SMS if an SMS app is integrate) to send the security code