| | |
| --- | --- |
| | Plasmids Module |
This module allows you to easily manage laboratory plasmids. Due to LabCollector's extensible customization, you can personalize the forms used to enter data by simply adding custom fields which can be searchable and/or mandatory.
Plasmids sequences can not only be mapped but also editied using Plasmid Map Editor.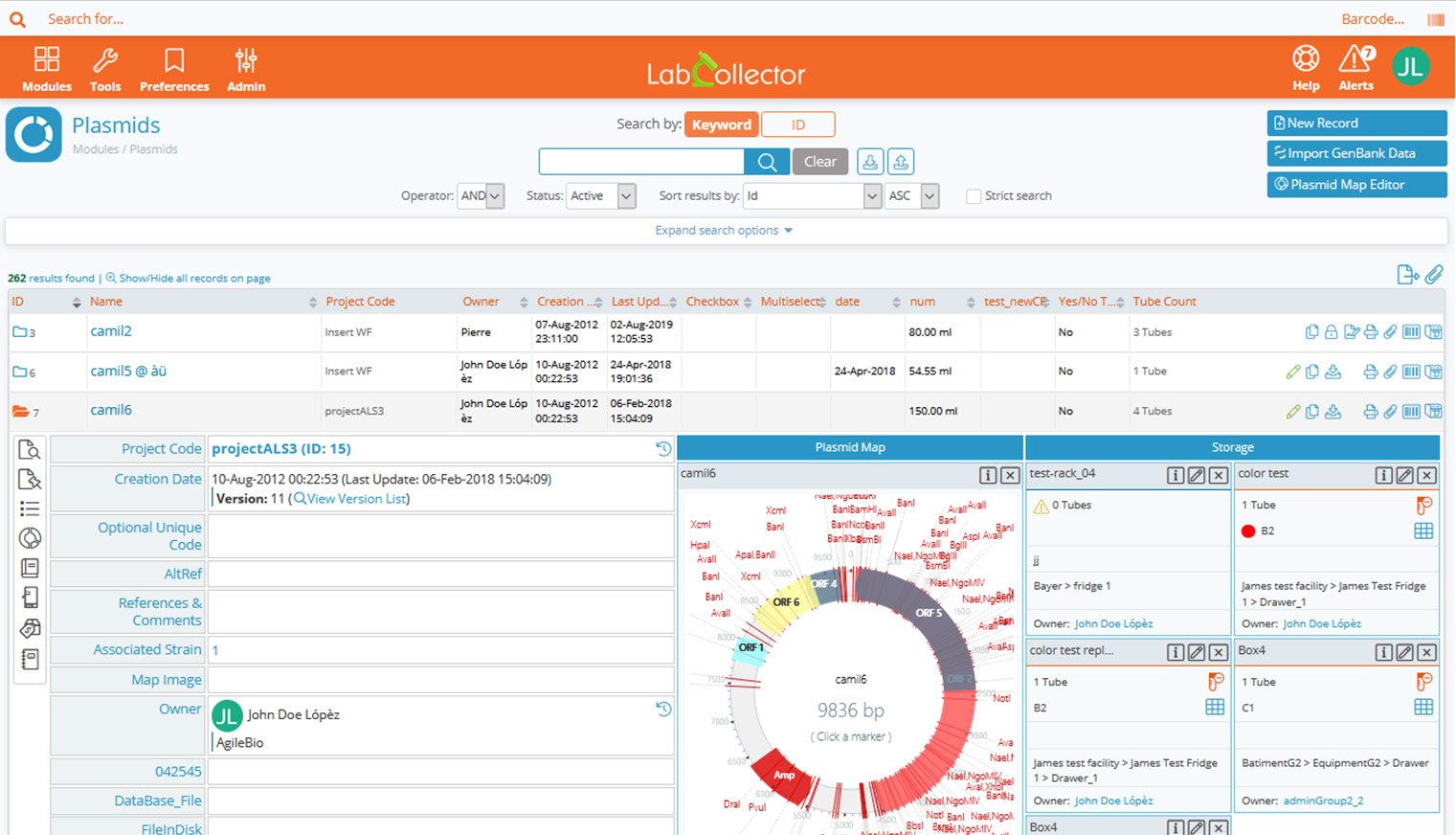 The Plasmids Module Main Benefits:
Import data from existing files (Excel, FileMaker, GenBank..)
Locate Plasmids in precise storage location
Edit imported plasmids or create new with Plasmids Map editor
Annotate your plasmids with restriction sites, promoters, and many more sites
Link the plasmids in your experiments or workflows
Create automatic map from sequences
Find complementary annealing sequences/primers
Create collaborative database
Find what you need in seconds with help of advance search options
Use internal bioinformatics Tools (Blast, MegaBlast..)
Print Barcode Labels in seconds
Manage User access permissions
Backup your data easily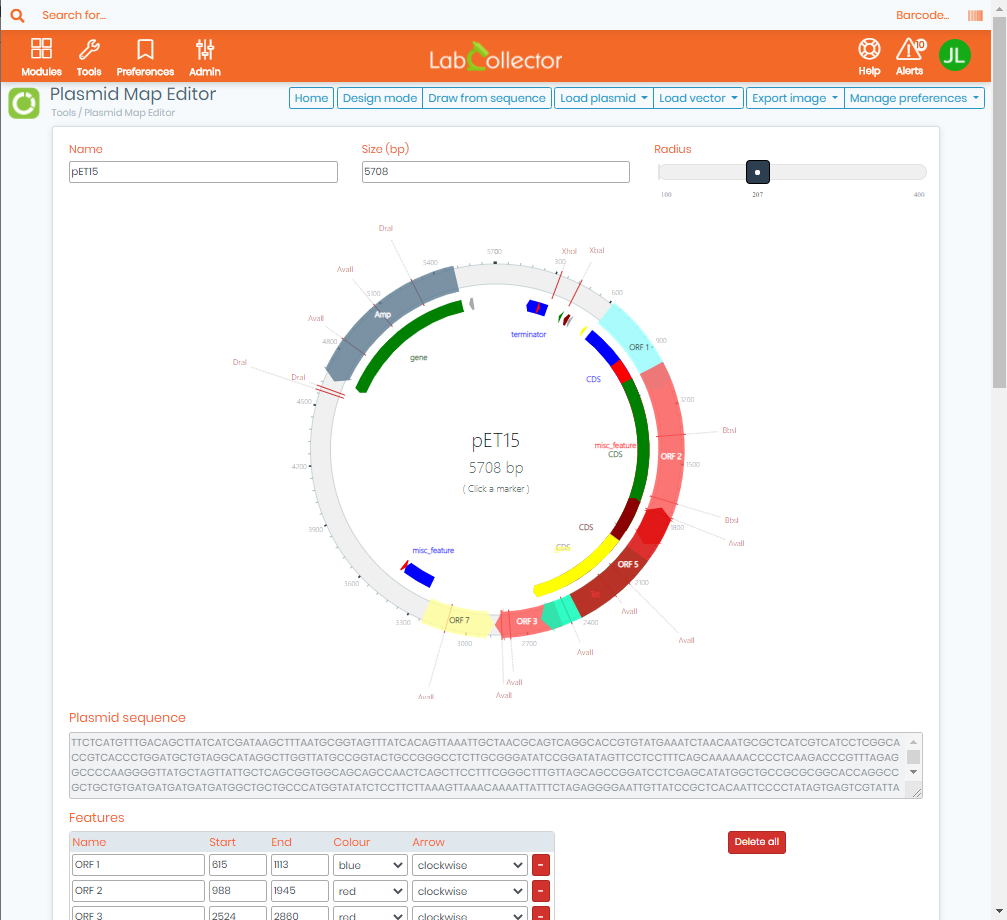 A Collaborative Database For Keeping Track Of Your Plasmid Collection
Once data is added, you will be able to assign plasmids in the main and secondary storage locations for efficient tracking. With LabCollector, you can easily create your own collection by simply
importing sequences from GenBank
with the help of "Upload GenBank files" option with annotations like the restriction enzymes, promoter regions, etc. You can also integrate your existing files into the plasmids database directly. After you submit your sequence, you can examine it with bioinformatics tools integrated in LabCollector like the "Plasmid Map Editor" to draw or edit sequences. Plasmid map Editor offers a primer anneal detector to visualize where a primer will anneal on your sequence, an ORF viewer to quickly find ORF regions, the Cutter to quickly get the list of all enzyme restriction sites and much more.
Through the Plasmids module, you can also link plasmid data to other plasmid records, or information in other modules. To easily find interesting plasmids in your collection, you can use the search engine which accepts sequence queries and the annealing search to find matching primers for the plasmid sequence. All LabCollector modules are connected to a
barcode label generator
providing a quick and easy method to identify plasmids and track them.