COVID-19 Test Center
Testing Center for Entertainment Company
In order to respect the client's confidentiality, this case study is anonymized. Our client is a testing center established in Canada to perform regular COVID testing on all employees and participants of film and television entertainment companies.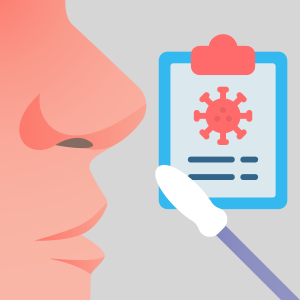 Goal
To have a complete multi-province cloud-based lab management system, efficient data tracking and most importantly an easy-to-use solution for all users. The goal was to optimize lab productivity while making it easier to manage COVID tests and transmit information and data to government institutions.
"To improve our COVID-19 lab workflow, we were looking for a cloud based (vendor managed) LIMS system that was easy to implement, easy to learn, easy to use and easy to maintain. We wanted a system that included a patient/provider portal through which to request and review test results. And, we needed a system that could easily integrate with our testing platform in addition to making the results accessible to partnering public health agencies through a one-way data flow."
"Implementation and support have been fantastic"
Solution
LabCollector offers a complete solution to manage all types of samples through a modular inventory system. Our LIMS solution also provides a highly configurable test management system through our Lab Service Manager add-on and web portal. All of this can be done in a compliant manner to help meet the regulatory requirements of accreditation bodies.
"LabCollector was able to implement the system on our tight timeline, including all our integration and customization requirements for sites located in two different Canadian provinces. LabCollector had a proven track record with successful implementations to similar use cases as us. We note that LabCollector was able to meet our laboratory accreditation requirements."
Result
"Today we use LabCollector with the Lab Service Manager, Parser and Sample Receiving add-on and Patient, Reagents & Supplies and Equipment modules. The LIMS system is used from sample collection to final reporting, including patient self-service. As a result we have been able to automate steps throughout the entire process. The system was easy and intuitive to use. Our team was able to adapt very quickly.
Implementation and support have been fantastic. The team is very responsive to our needs and quick to implement the necessary fixes.
Our data accuracy and integrity has been streamlined by LabCollector. LabCollector enabled us to facilitate effective growth as we scale up our operations by enabling the automation of many previously manual processes."– Lab Director
"Our data accuracy and integrity has been streamlined by LabCollector"