Carbon Engineering
Carbon engineering was founded in 2009 in Calgary, Canada by Professor David Keith. The mission of Capture Engineering is to develop and commercialize a technology that would capture CO2 directly from the atmosphere on a megatonne scale. After several years of prototyping and research and development, in 2015 Carbon Engineering built an operational pilot plant. They successfully captured CO2 from the air for the first time in 2015 and produced the first batch of synthetic fuel in 2017.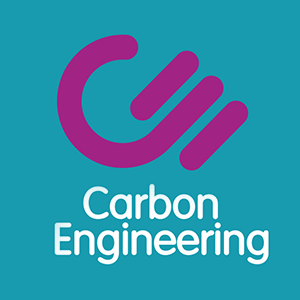 "Carbon Engineering was founded more than a decade ago with a mission to develop and commercialize affordable and highly scalable carbon removal technology. For many years, our focused were development and research testing and just recently, we transformed our pilot plant activities testing into our newest Innovation Center as our plant facility focusing on the global deployment of megaton-scale Direct Air Capture Technology."
Goal
To have a complete laboratory management system allowing a fast data entry, an efficient follow-up and especially a customizable system allowing to evolve according to the needs of the laboratory. The objective is to optimize laboratory productivity while facilitating quality control and research processes.
"As an evolving Research and Development Laboratory, we were looking for a system that is easily customizable. For many years, our laboratory record keeping has been with multiple excel spreadsheets. Our Research engineers relied heavily on these spreadsheets and as a Lab Supervisor, having a dedicated Laboratory Information Management System is very important. We were looking for LIMS that are quick to adapt to changes and increase our productivity in the lab which includes automation, information transfer to our Production Software, easy to use that operator can easily follow and fast paced data entry."
Solution
LabCollector offers a complete solution for managing all quality control testing through a modular inventory system and our Lab Service Manager add-on. LabCollector has also developed daily and weekly reports to summarize the status of developments in the plant through the I-Collector system.
Result
"Today, our team are still transitioning to the new system. Engineers and Operations team saw a great improvement on our laboratory analysis as organized and timely. The trending charts and daily reports were very valuable to them as well. We are still working on providing suggestions to LabCollector team to improve and streamline a faster data entry for our LIMS. As mentioned earlier, we are an evolving Laboratory and unlike Analytical Labs with Routine laboratory work we quickly transition to different needs. So far, I am satisfied with LabCollector as it definitely provided a great solution for our laboratory. We are looking for more improvements on higher end of analysis and interpretation of data and being able to track critical KPIs by pulling in together multiple locations in one dashboard and/or trending chart.
With our previous lab solution, quality control has been very challenging, now our productivity increased to 40% as in overall production/operations team."
– Kathleen Cruz – Lab Supervisor