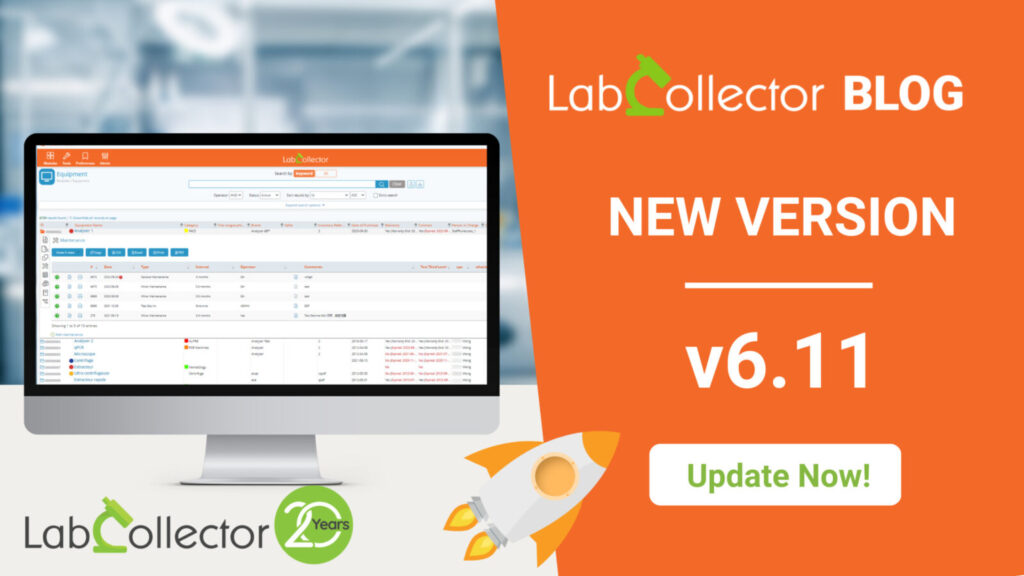 The long awaited new version is here! Get ready to improve your experience with LabCollector v6.11! You can store your data, manage your experiments, perform tests and do much more with LabCollector LIMS software.
With this version LabCollector got many updates and improvement. Learn about them in our new blog – read now!
Download LabCollector v6.11 and enjoy!