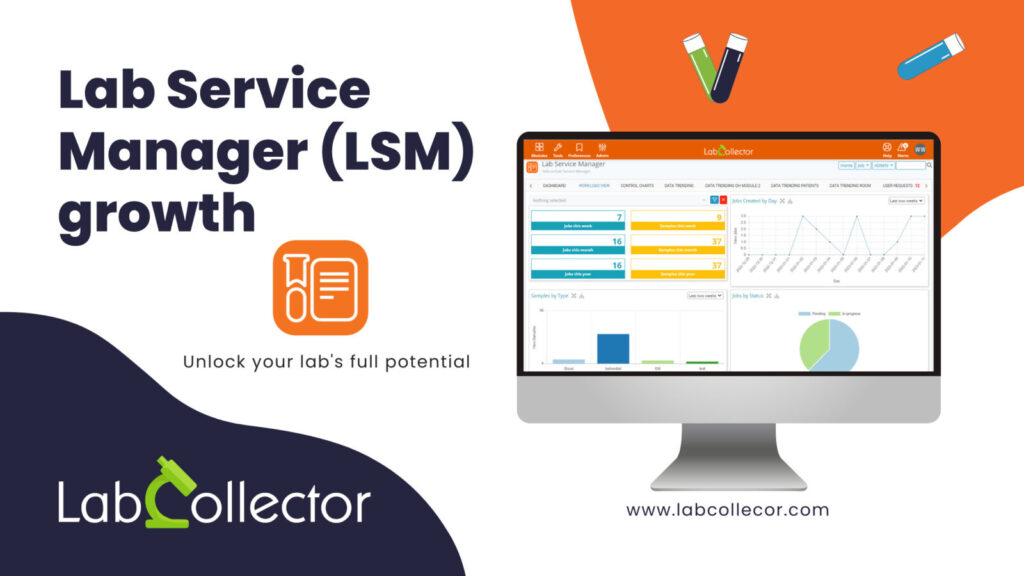 Lab Service Manager (LSM) is an add-on of LabCollector designed to help labs manage their services and samples. It enables labs to streamline their operations, to track and manage their samples, equipment and services in one central location. With LSM, lab managers and staff can easily monitor, organize and report on lab operations, which helps to optimize lab performance, reduce operational costs and increase productivity.
Labs of all types and sizes can benefit from using LSM, including R&D centers, medical and analytical centers. The add-on is highly customizable and adaptable, making it the perfect solution for labs of any size, type or budget.
Find out about the biggest changes and updates in LSM in our blog!
Start your journey with LSM today, contact us at [email protected] for a free trial!