LabCollector Scientific Award 2021

AND THE AWARDEE IS…
First of all we would like to thank all the participants of this first edition of the LabCollector Sientific Award!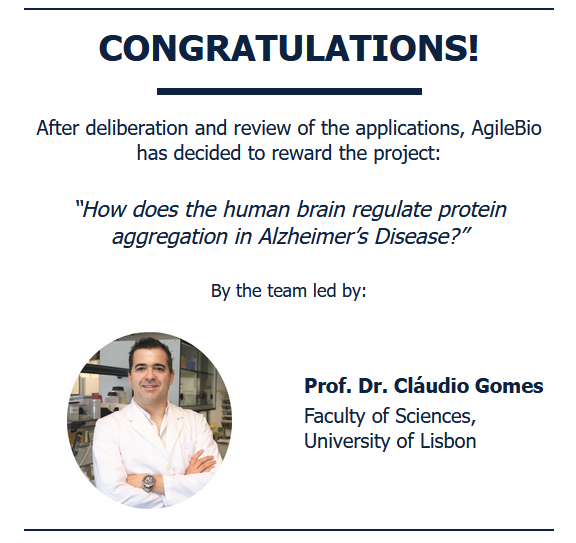 Word from the awardee
"This project seeks to investigate the biology of a novel family of extracellular protein chaperones that counteract proteotoxicity in the human brain under conditions in which toxic protein aggregates are formed. Thank you very much to LabCollector for supporting our researches." – Cláudio Gomes, Lab Director
­
­SEE YOU BACK IN 2022!