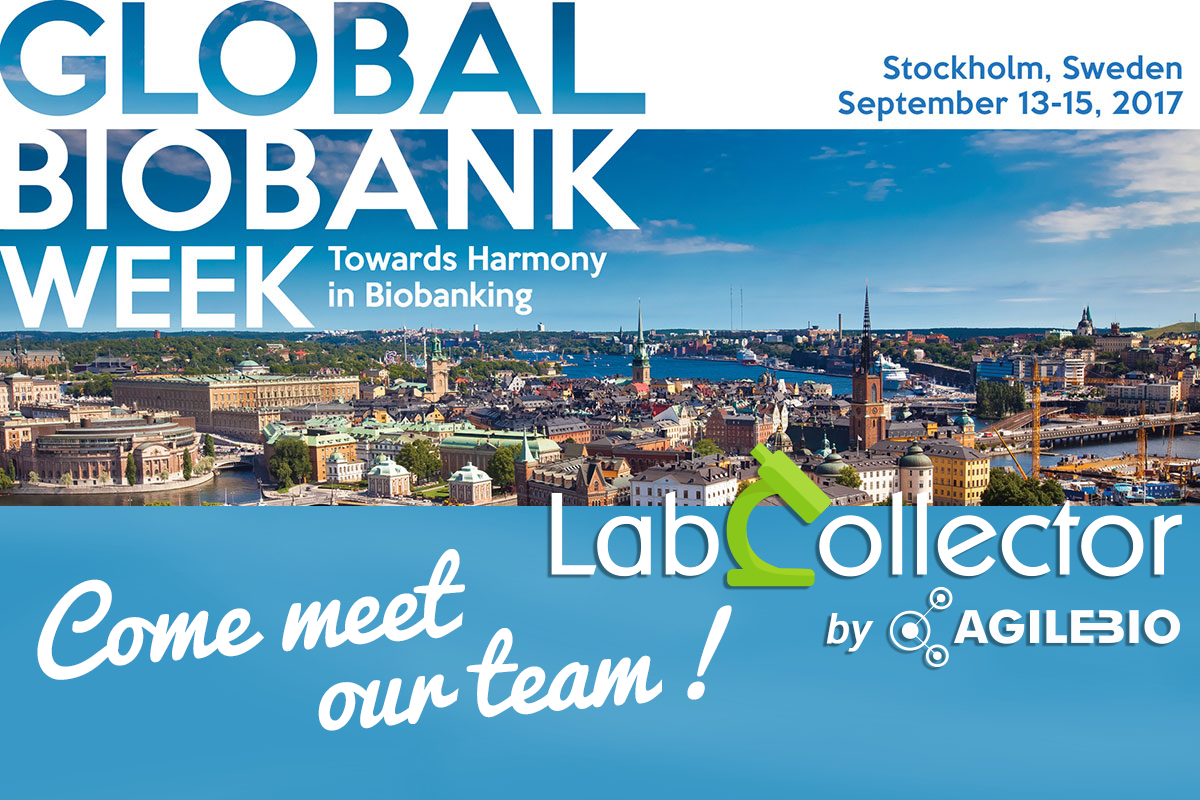 Come meet our team at the Global Biobank Conference and discover our new biobanking management solutions.
More information available on the conference website
We are proud to annouce that AgileBio and LabCollector will be in Stockholm for the Global Biobank Week.
You are located in the Stockholm area, yet you can not attend this event, feel free to send us an email to [email protected], we will be glad to arrange a visit.
See you in September!
September 13-15, 2017 / Stockholm, SWEDEN.