| | |
| --- | --- |
| | SNP Genotyping Management |
The management and execution of SNP* genotyping are made easy with SNP Manager! SNP Manager helps to automatize your SNP genotyping workflow. You can create a picklist based on your marker request list, which can then be used to generate an instruction file for tube pickers to select the right markers (Tube Sorter and Floyd 2D) When the tube picker has done its job, you will be able to update marker tube position and location by simply scanning your marker tube trays (works with our Scan Server) or uploading predefined scan files. Based on the updated marker tube position, SNP Manager generates the instruction file to pilot the genotyping process (Fluidigm EP1).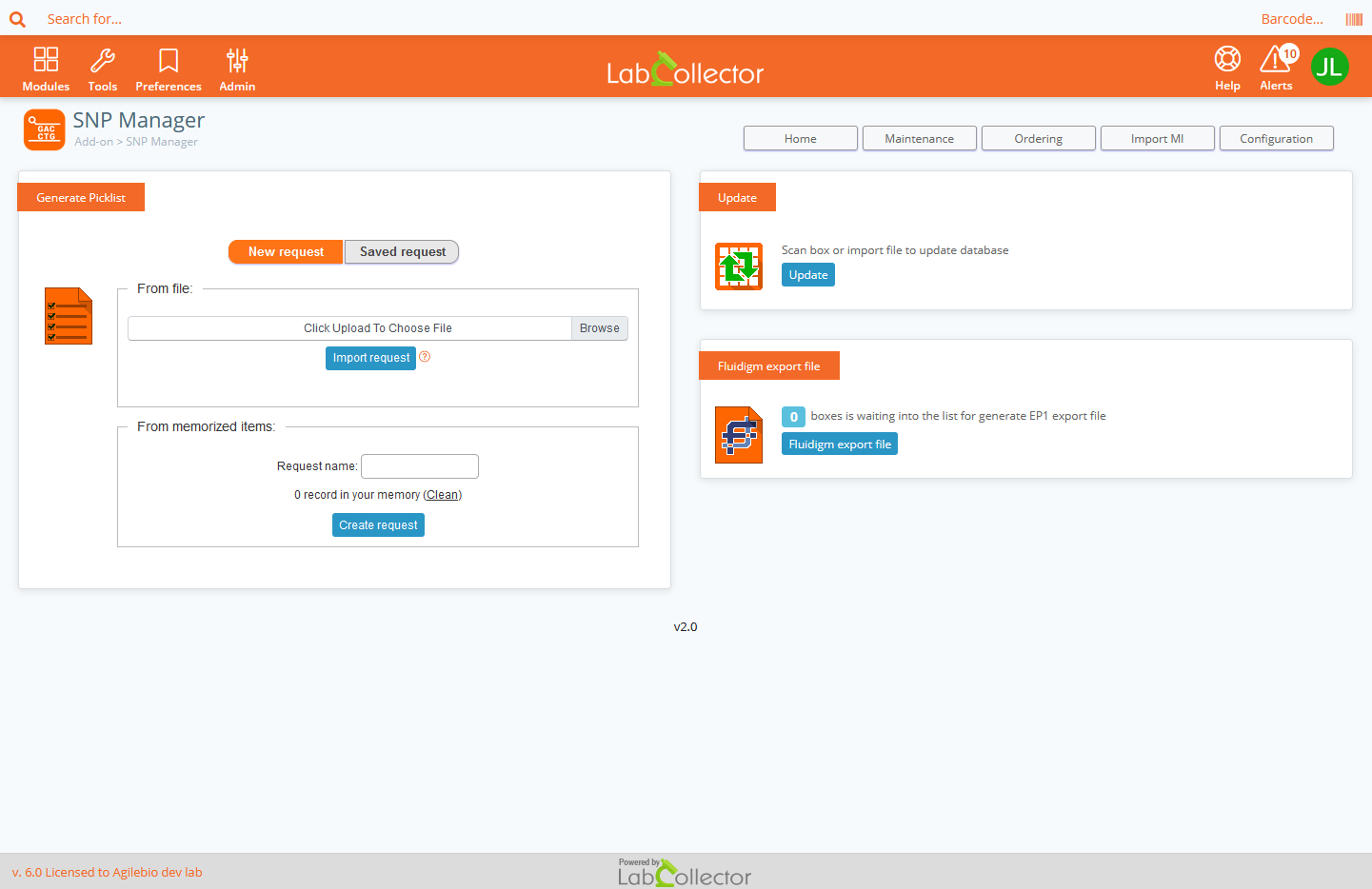 Combined with LabCollector Samples and Documents modules, the SNP Manager add-on allows users to manage tubes and plates containing markers: storage location, stock quantity, status (available, ordered…) and suppliers ordering with a few clicks.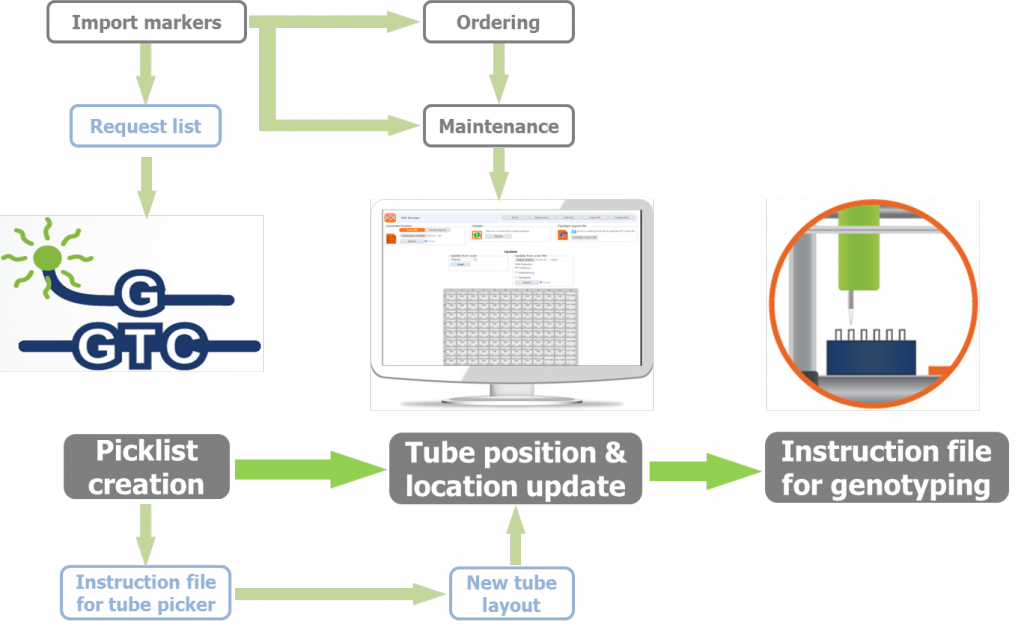 Compatible with:

*
SNP: Single Nucleotide Polymorphism, is a variation at a single position in a DNA sequence among individuals. In molecular biology and bioinformatics, SNP array (a type of DNA microarray) is used to detect polymorphisms within a population.