We have added functionality for Project codes, enhanced record linking, including diagrams, spreadsheets templates
Ever felt missing an extra level in LabCollector ELN?
We have listened to your requests and added Project codes!
In your Books you can now find a Project Code field (the same project codes in the rest of LabCollector), with this you can have multiple Books assigned for a project!
Project codes can be used in searches and filters to easily find experimental notes and results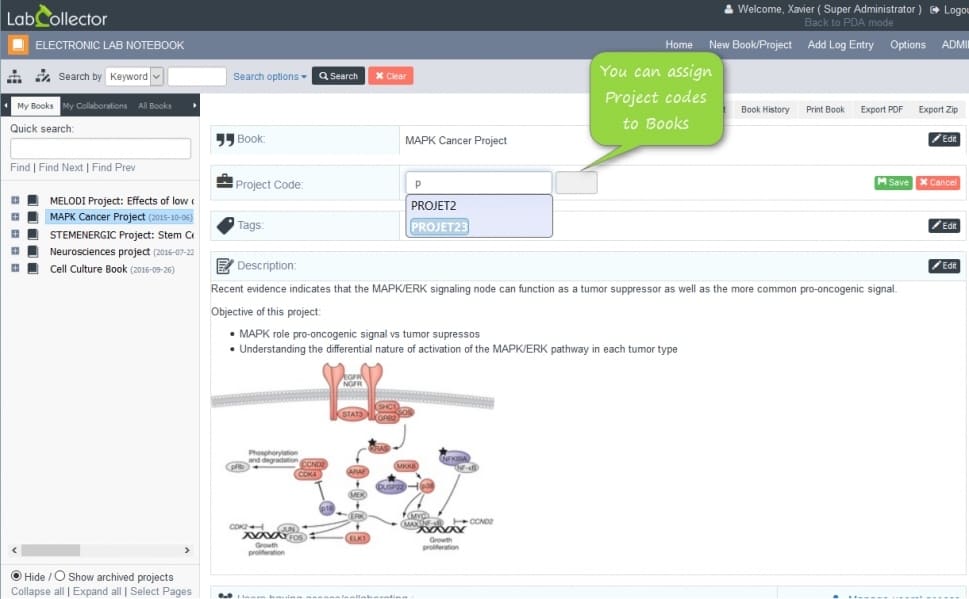 Adding a new LabCollector record directly from your ELN
Now entering new samples, primers or records while writting your ELN is very easy!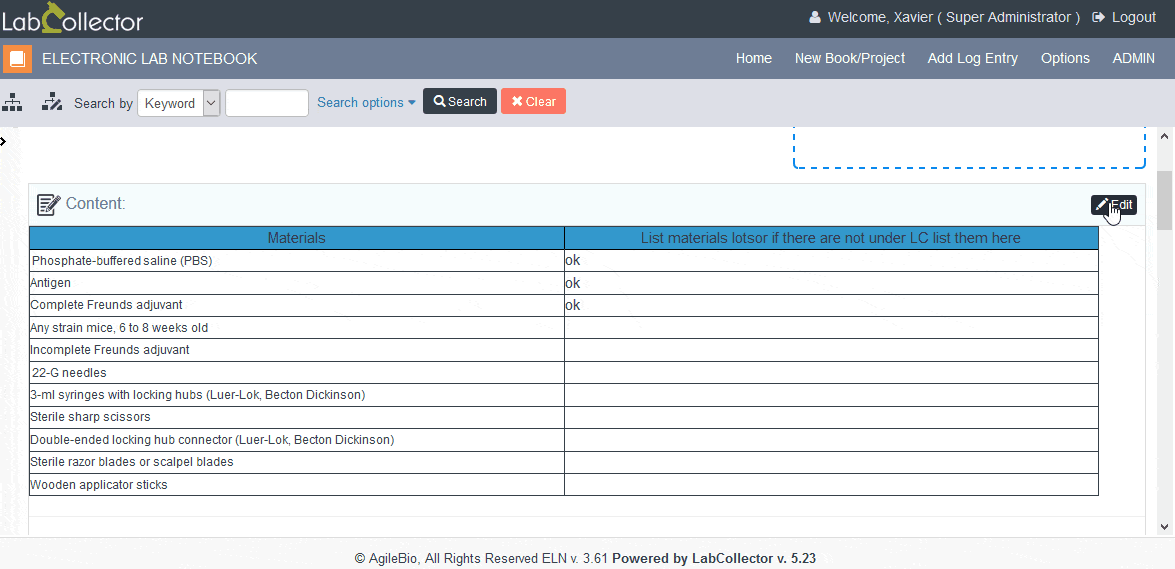 Linking your LabCollector data into your text is now possible!
We have included in the text editor a LabCollector button to add new records from your ELN, as wel you can now insert your records in the text.
The « LabCollector Data » box at bottom is automatically updated.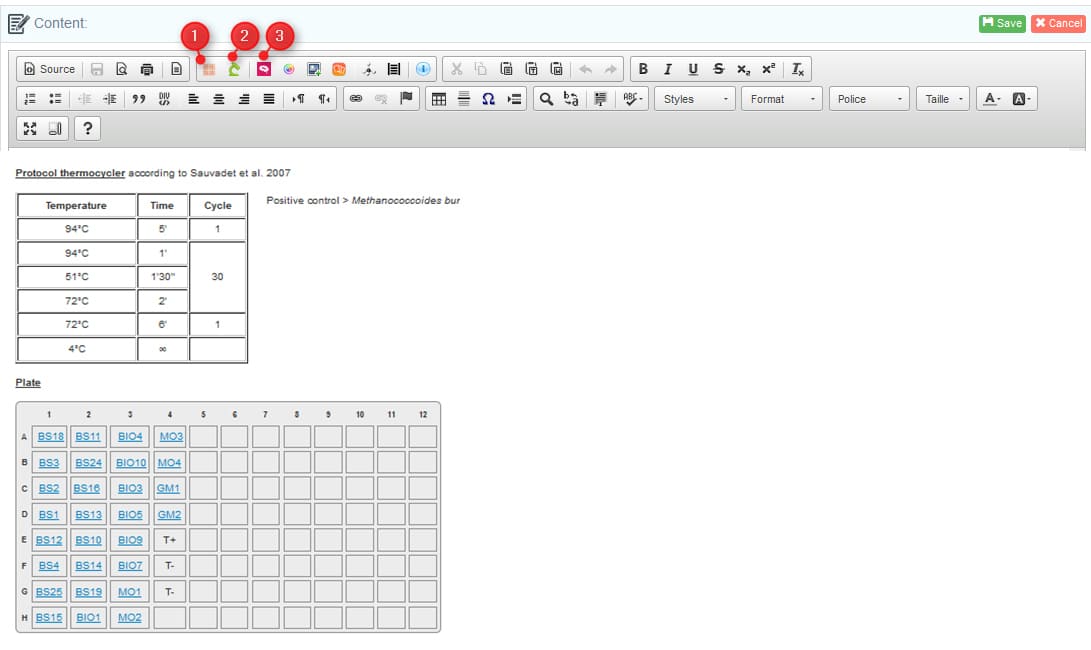 You can also find a new button in the text editor:
1.Insert 96 wells plate
2.LabCollector data Link inside the text editor
3.MindTheGraph infographics
Associate a spreadsheet template to your Page Templates
Under your Page templates you can find a new option for « Spreadsheet Data » allowing you to select a specific spreadsheet template. With this Spreadsheet Data web layer has been improved, being faster and signed for HTTPS. 2 spreadsheet editors available: Java Jxcell and Zoho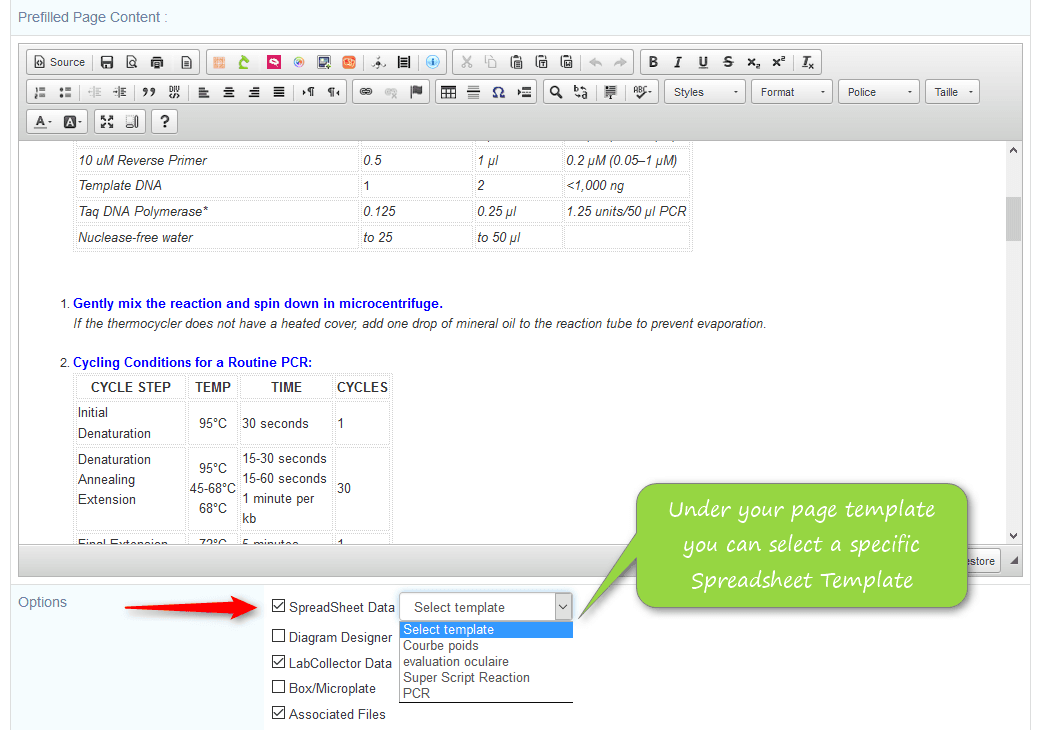 Now that you know more about the LabCollector ELN, you can test it in a demo mode or upgrade!