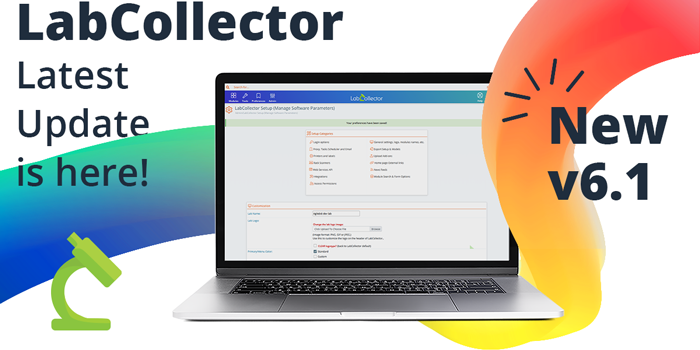 Let's see LabCollector in color & more!
LabCollector 6.10 is here! Amazing new features are now available with this new version. Color customization, reports in different languages, improved data import, and much more! Here are some of the most important things to know in 4 points:

Your lab in color
Add the colors you want to your LabCollector to adapt it to your graphic charter.

Make your reports multilingual
Create all your custom fields in the language of your choice to make them understandable to everyone.

Import on a massive scale
Import records massively in one go. Import mode is now limited to 5.000 records per import.

Recipes 2.0
Add alternative component, generic quantity, seller and brand and more to create detailed recipes.
5, 6, 7… see all new features of LabCollector v6.1 on our changelog page!