Query Builder add-on
AgileBio LabCollector Query Builder: create custom data reports
Paris, France, February 05, 2014: AgileBio, an IT solutions specialist providing web-based software for life sciences, announces the release of a new add-on for LabCollector called Query Builder. This add-on is a visual database query designer to create custom data reports/exports of any laboratory data stored in LabCollector. LabCollector, hostable on laboratories servers, is well adapted to any kind of academic or private laboratory in life sciences, chemistry and many more sectors. The addition of the Query Builder willl expand the data mining capabilities, making more fruitful all the data and knowledge stored. The design of any type of queries with filters allows the extraction of part or all the LabCollector records registered in the different modules. Queries can be saved for later reuse for regular reporting such as annual reports, stock inventories… The generated reports can be exported in excel or pdf format.
The Query Builder add-on is proposed free of charge for any customer of LabCollector during all the year 2014.
About AgileBio:
AgileBio is an IT specialist providing web-based software for life sciences. Players for more than a decade, AgileBio Company also provides a wide range of services such as software development, web hosting, specific consulting… Finally, AgileBio offers a large range of accessories for storage, identification and traceability of your samples (barcode readers, labels printers, RFID…).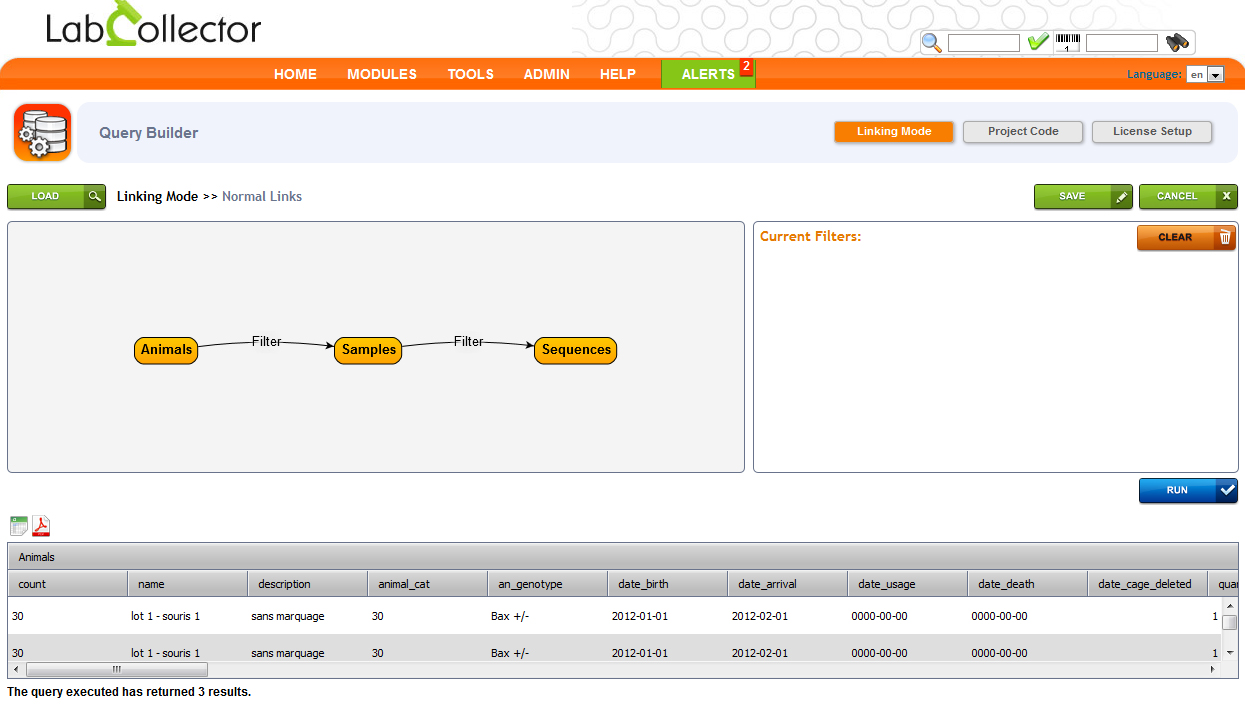 For more information please contact us and/or download a 30 days free trial