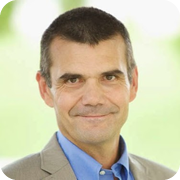 We spent years looking for a decent sample management software. Some of the key requirements that LabCollector meet include:
– It is a web-based solution
– The software can be implemented in house instead of being hosted by a third party
LabCollector even goes beyond this set of requirements. There are a number of modules for managing other aspects of a lab operation beyond simply tracking samples. It is progressively becoming a central hub for all our laboratory information.
The use of a standard database (MySQL) makes it possible to access the data without going through the user interface when needed.
Customer support is top notch. They are extremely responsive and helpful. We really feel that we get personal attention.
To conclude, it is a very positive experience. This product has managed to fill a niche between desktop biobanking solutions and enterprise-class LIMS systems. It is a great LIMS that meets the needs of many academic research groups, institutes, and biotech companies.