Manejo de Flujos de Trabajo
| | |
| --- | --- |
| | Manejo de Flujos de Trabajo |
Organiza tus datos y los servicios de tu laboratorio con una herramienta para diseño de flujo de procesos de forma gráfica. Con un diseño gráfico intuitivo cualquier flujo de trabajo puede ser diseñado con pasos automáticos y libre selección de nodos que le permiten manipular microplacas de muestras individuales o en lotes. Las hojas de muestras e Instrumentos pueden ser exportadas fácilmente o impresas. Puede monitorear la carga de trabajo desde un tablero de control. Este módulo permita la administración de formatos de flujos de trabajo (un catalogo de flujos de trabajos) para iniciar solicitudes de trabajo. Todos los trabajos son almacenados automáticamente para monitorear su estado y progreso. Todos los pasos pueden ser validados y enlazados con otros módulos de LabCollector para almacenamiento y edición a futuro.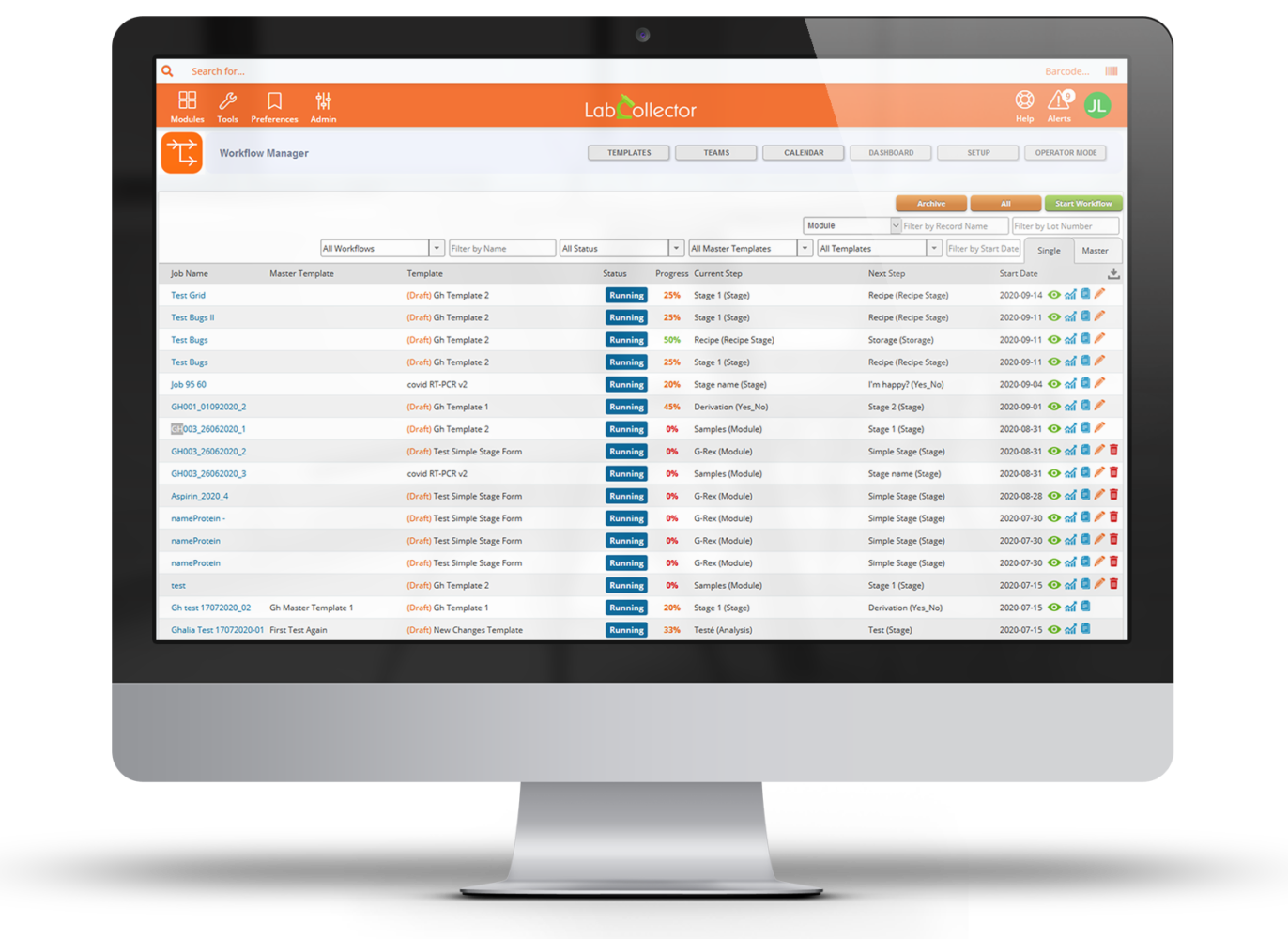 Principales Beneficios del Módulo de Flujo de Trabajos
Diseñe y guarde sus formatos de flujos de trabajo para iniciar
Puede compartir sus flujos de trabajo con sus grupos de trabajo
Todos los pasos se pueden enlazar con módulos de LabCollector para almacenar/editar los datos, así como los documentos/protocolos asociados
Tablero de Monitoreo de Muestras
Vista tipo Gantt para visualización del progreso
Monitoreo de trabajos asignados a analistas/usuarios
Validaciones por pasos y opciones para comentarios
Interface en múltiples lenguajes incluyendo Español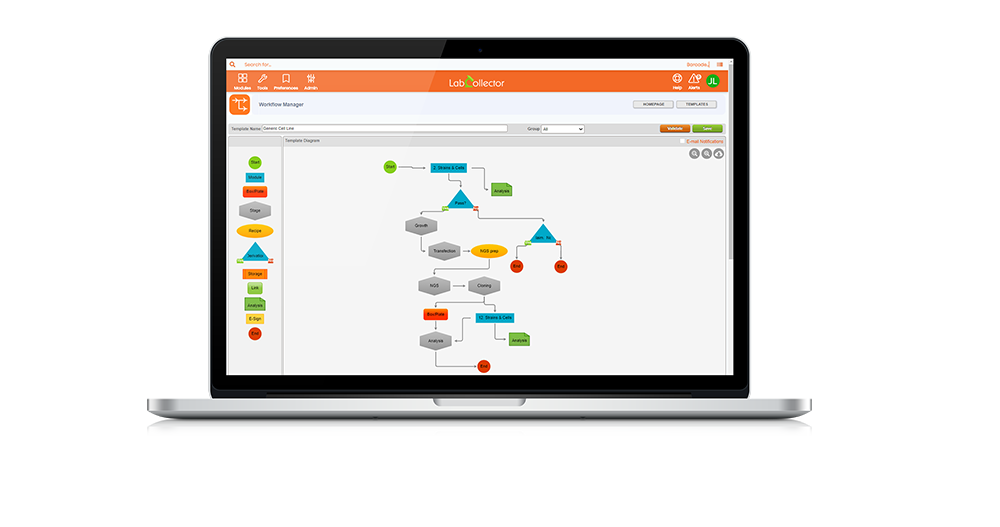 Transform complex projects into simplified steps for your team members!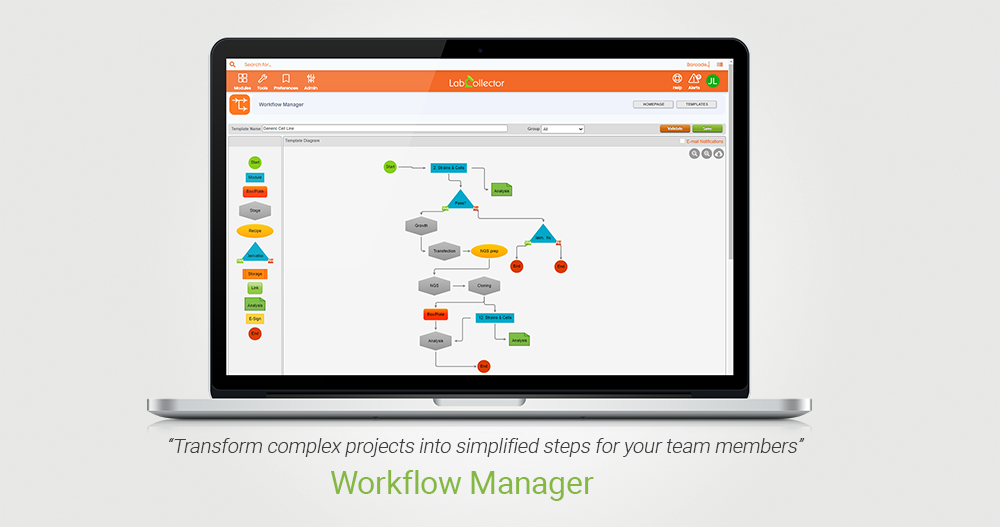 Workflow template library
Design reusable workflow
templates by simple drag
and drop action.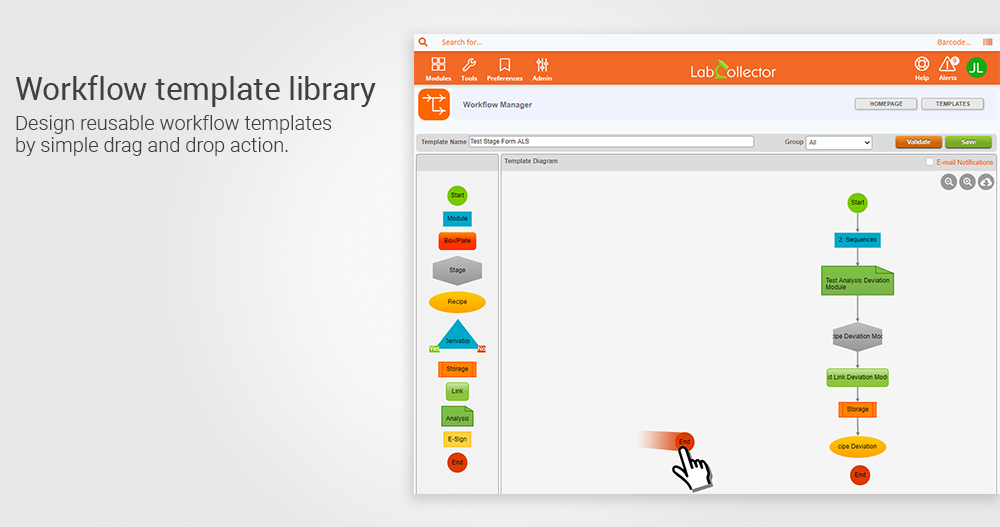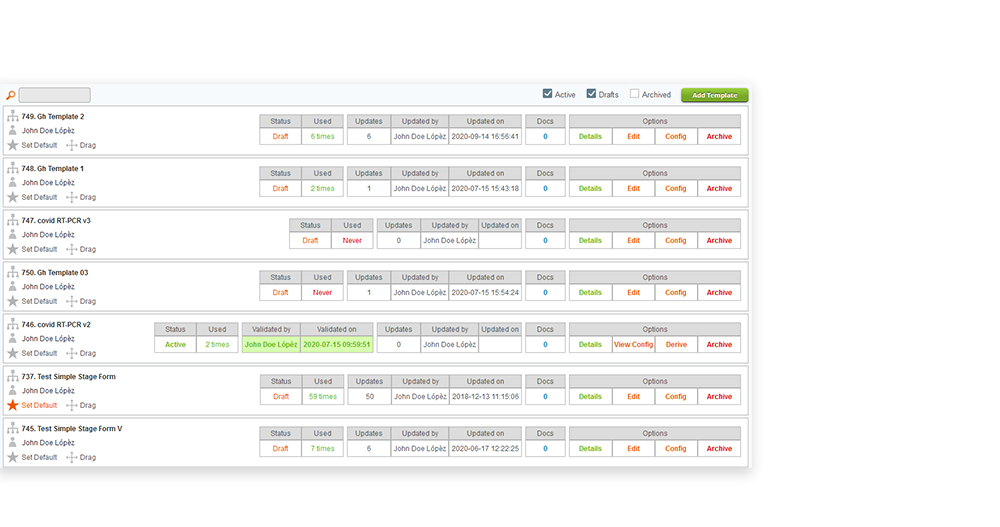 Workflow catalog management
Setup automatic start of
workflow and monitor its
progress, worktimes,
current step, Gantt view,
status…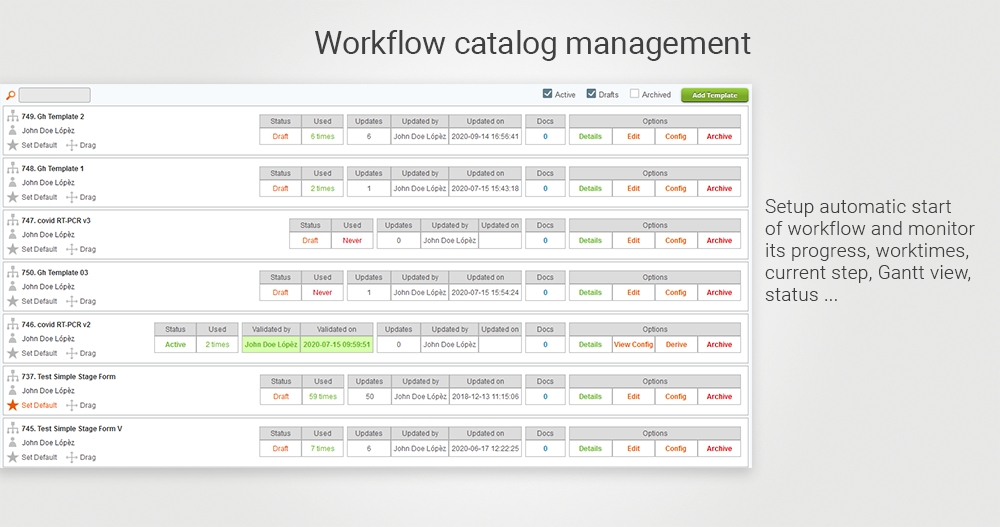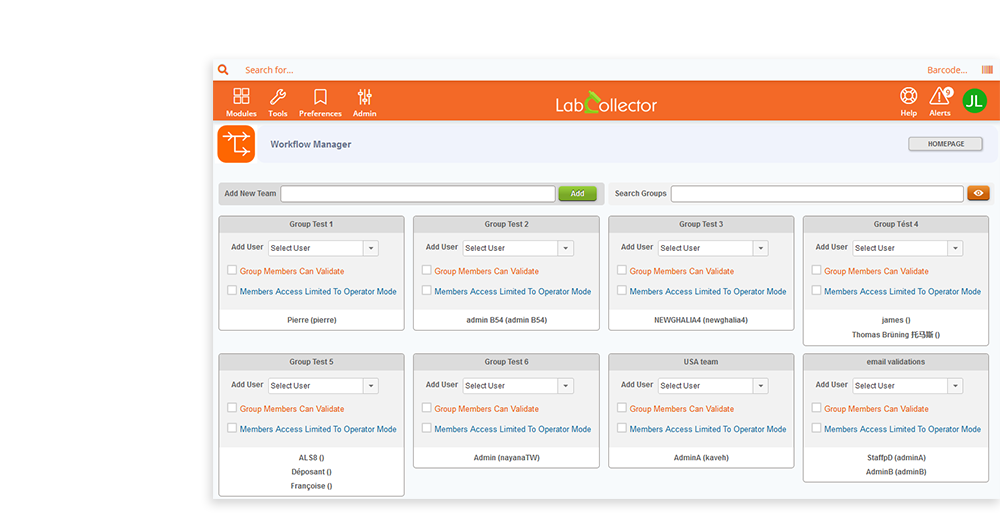 Workflows can be
shared or restricted
to user groups.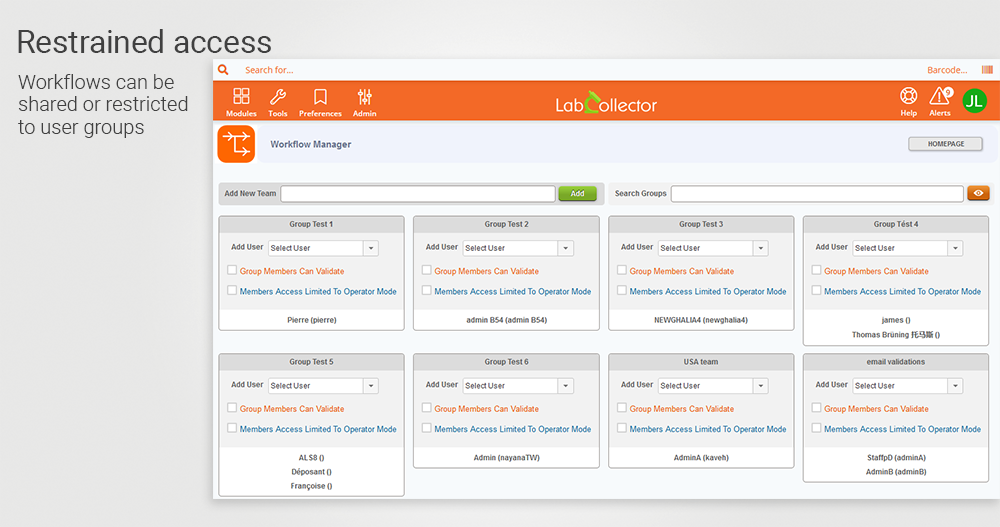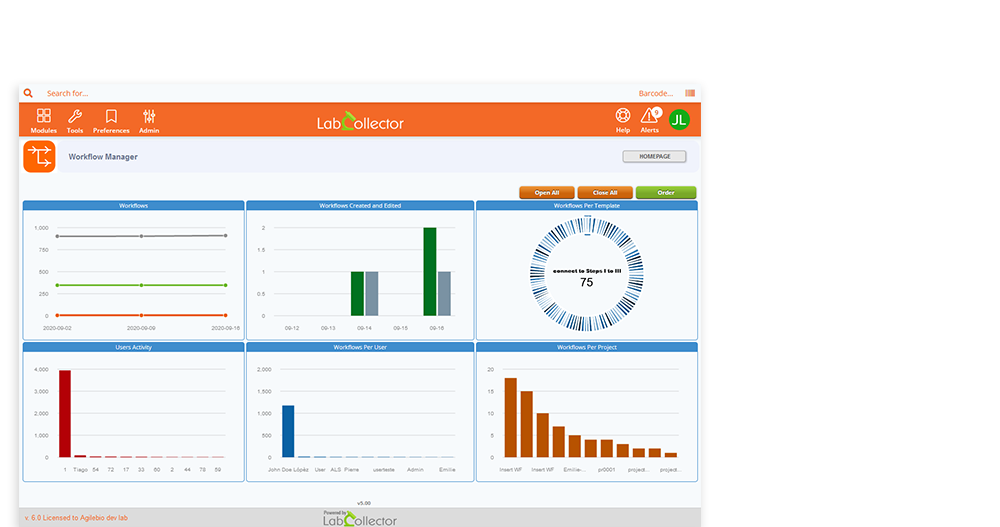 The dashboard provides information on user's activities including the number of workflows per user, project or template.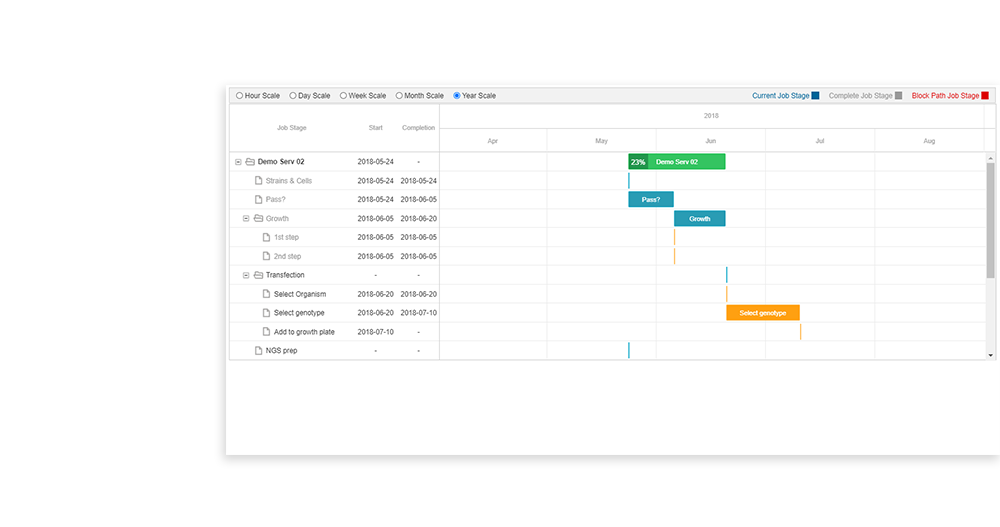 Gantt view of
work progress
The Gantt chart displays
information about nodes
with defined calendar
information.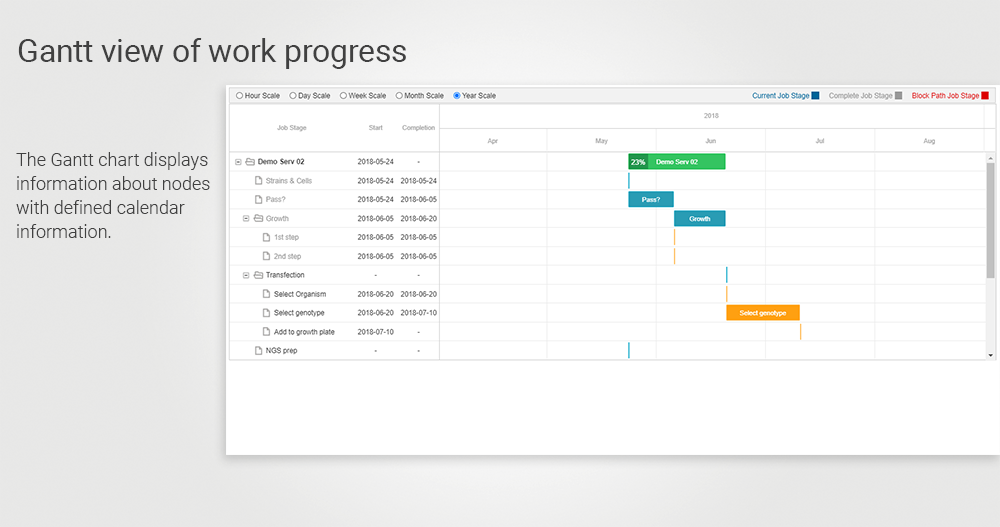 ---
---