How do I obtain my license?
For v5.41 and above
When should you use the new Self-Service License generator?
– You purchased a LabCollector license and this is your first-time installation
– You purchased some options to add to your current instance (e.g. more users, more groups, more custom modules, compliancy pack)
– You installed a new version (in this case, please make sure your Support & Upgrade package is still valid)
When should you contact [email protected] to get your license?
– You migrated your instance to a new server
STEP1
Log into LabCollector as super administrator.
Go to Admin > Other > Licence.
On the top right-hand side, pass the mouse over the Client Account, then click on Link Account.

STEP2
A new window pops up and prompts you to log into your Client Area.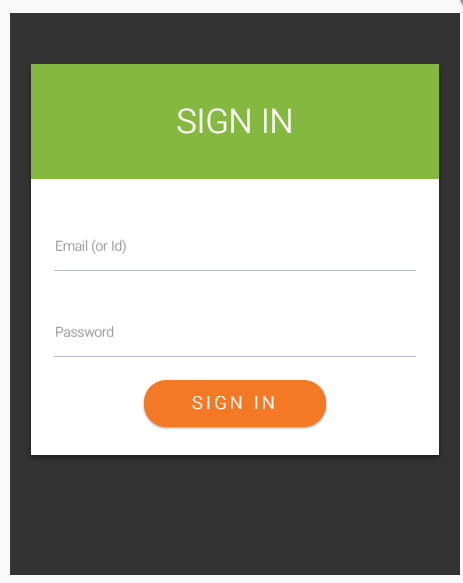 A new window pops up to select the appropriate service (most clients will have only one service available).
Use the button Edit your service ID if you chose the wrong service.

STEP3
On the bottom left of the screen, you can now click on Get the license remotely.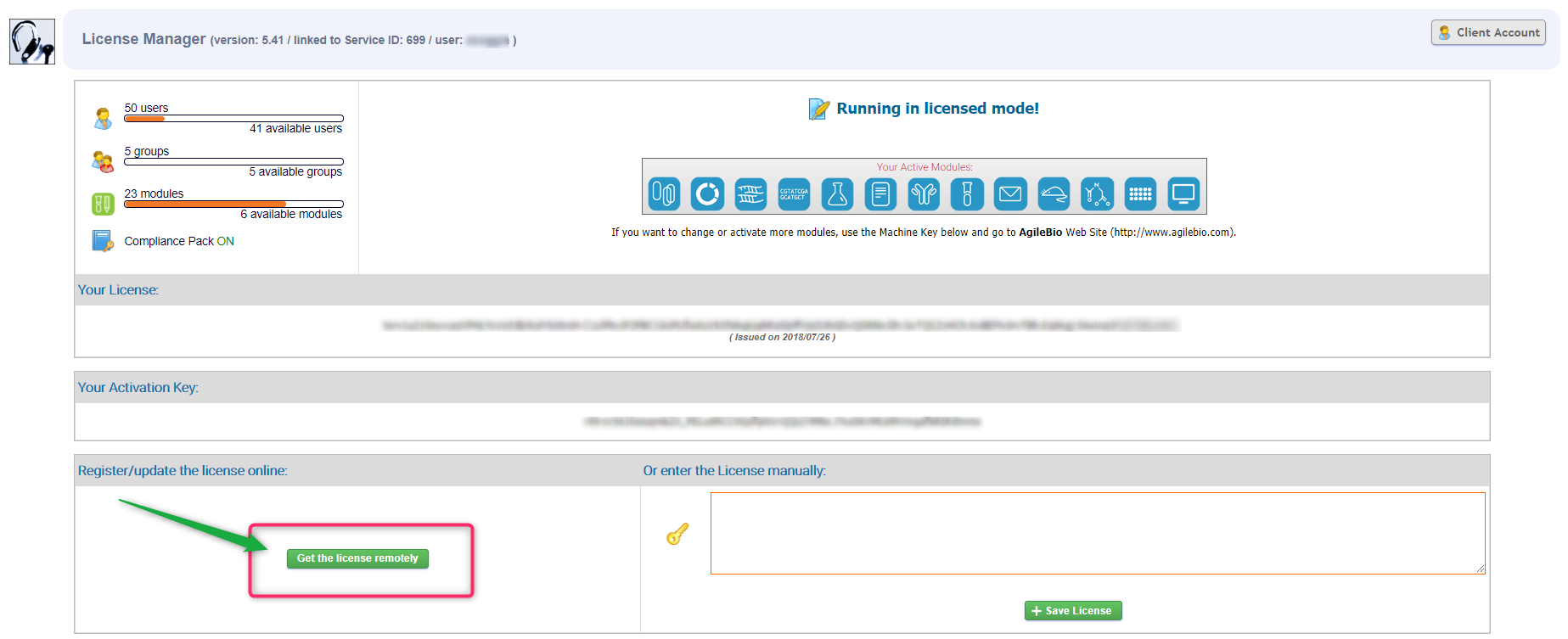 Using LabCollector version 5.4 and below
To generate a license after a migration we need your activation key.
To have access to your license number and your activation key, go to Admin > Other > License.
Your License Manager opens. You should see "Running in Demo Mode!".


Request directly by clicking on the "Send Request for License" button or copy your computer activation key and send it to [email protected] (not a screenshot, a copy/paste).
When you receive your new license, enter it on "Enter the License Number you purchased" and press Save license.