Manejo de Servicios (LSM)
| | |
| --- | --- |
| | LSM Manejo de Servicios |
LIMS para Facilidades: LabCollector Manejador de Servicios de Laboratorio (LSM) es una aplicación que ayuda a los laboratorios a prestar servicios sus clientes o socios. LSM monitorea todas las muestras recibidas para ser procesadas, sus estados, y genera el reporte final, así como opciones para el majeo de facturación. Este es un servicio completo para laboratorios LIMS super sencillo de usar y listo para ser configurado acorde a las necesidades de cada laboratorio.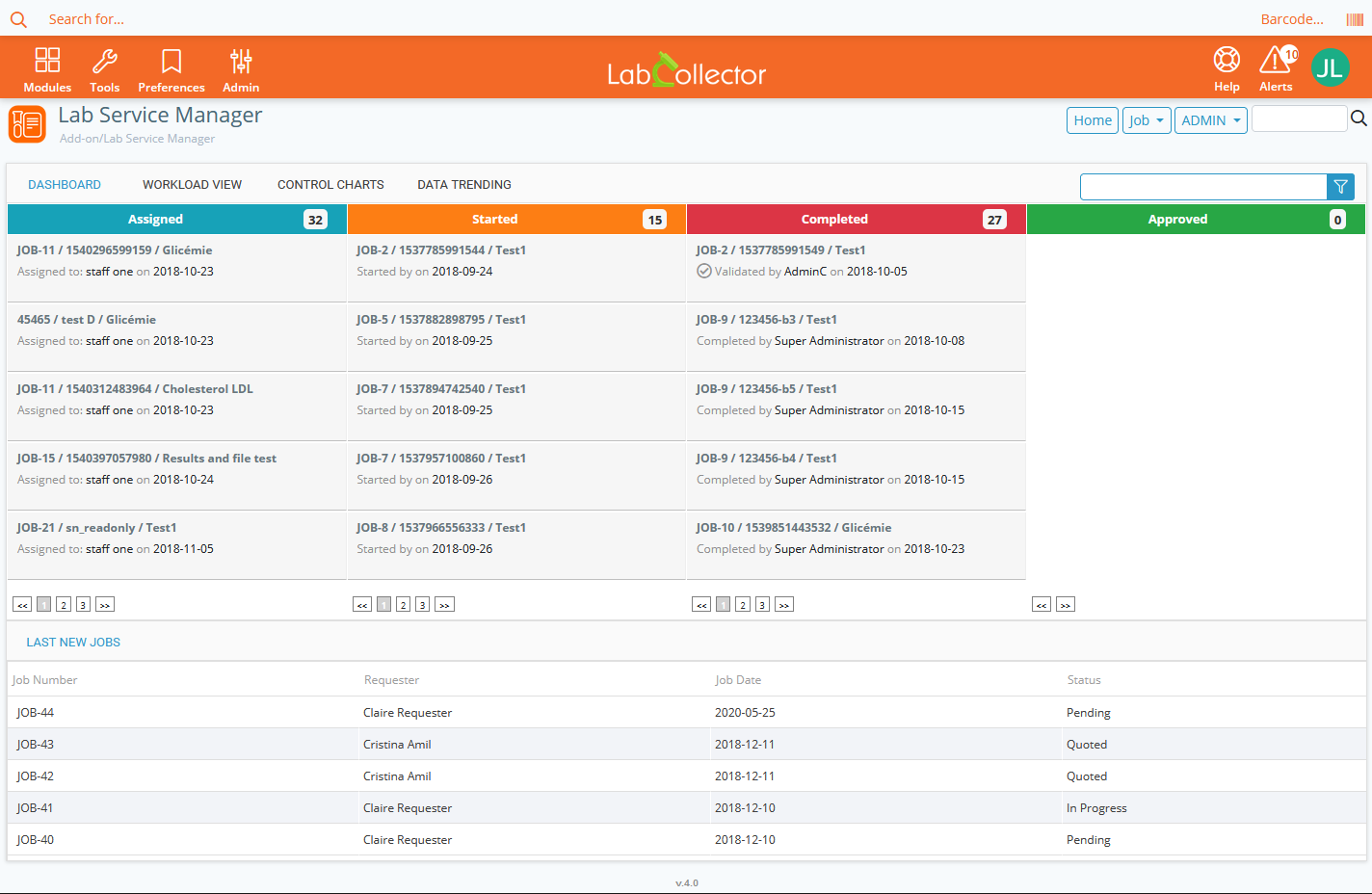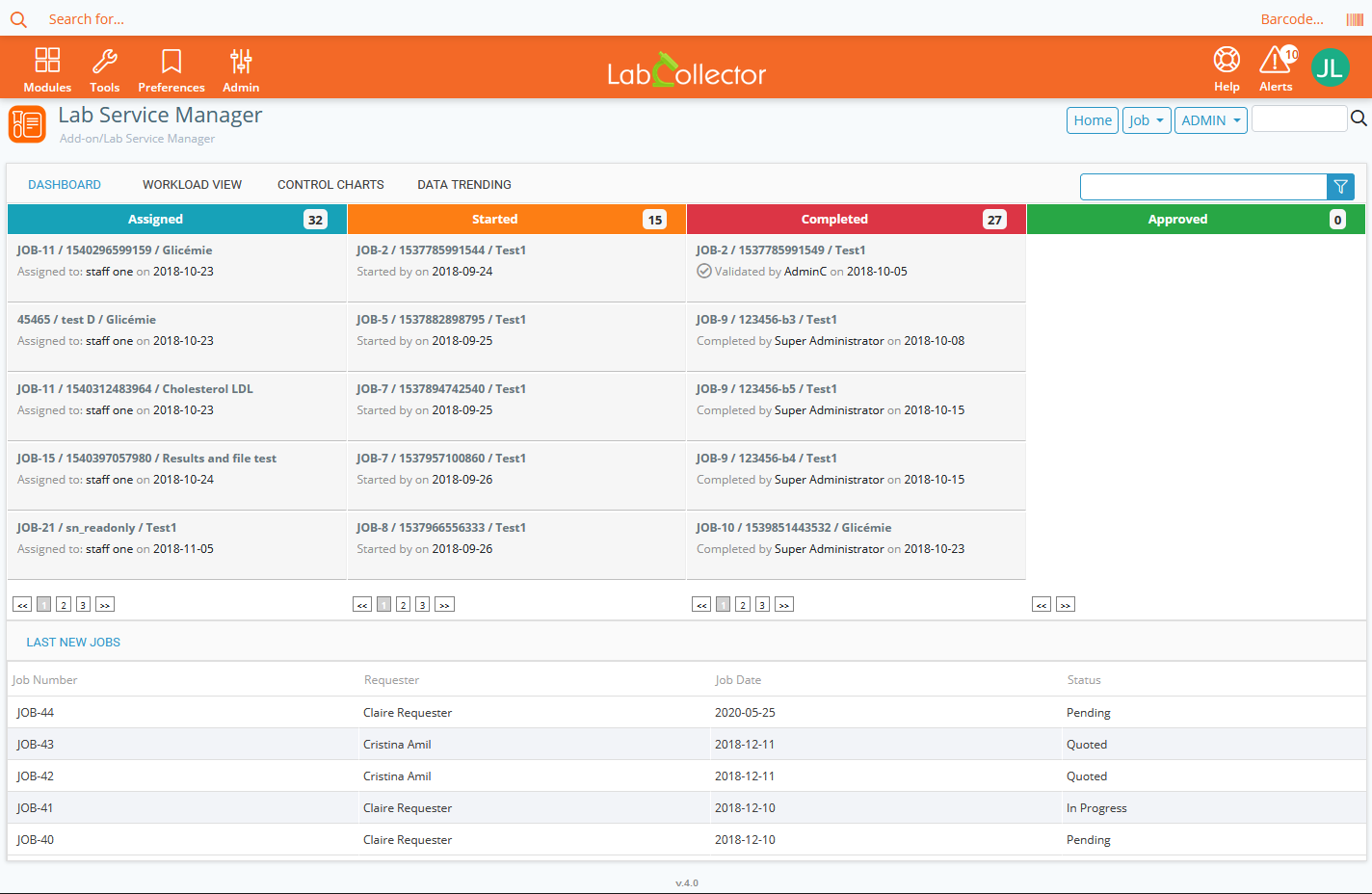 Permite enviar solicitudes desde los Clientes
El personal del laboratorio tiene un tablero de control que les permite hacer seguimiento a los trabajos solicitados, a protocolos, reporte de resultados. La información generada durante la ejecución de los pasos del proyecto es almacenada en el módulo LSM y LabCollector LIMS (una base de datos colaborativa para manejar la información). Todos los pasos, análisis, protocolos, parámetros pueden ser configurado y adaptados para cualquier tipo de laboratorio. Las asignaciones por analistas pueden ser monitoreadas. Los clientes tienen acceso para solicitar trabajos y descargar resultados usando sus credenciales. Finalmente, el usuario administrador puede generar facturas personalizadas por clientes.
Principales Beneficios de LSM:
Tablero con vista preliminar
Ilimitado número de Proyectos/Trabajos
Análisis y Servicios personalizados
Manejo de Niveles de Accesos por usuarios
Administración de Operadores
Acceso Total por Clientes (trabajos, listas, estados, seguimientos)
Portal Remoto disponible y accesible desde WordPress o cualquier otro navegador
Uso de múltiples integraciones usando API (incluyendo u una integración con PWNHealth)
Manejo de Protocolos, Reactivos y Equipos
Estado y proceso actual de muestras
Manejo de muestras por lotes
Programación de muestras
Carga y formateo de Resultados
Interfaces con instrumentos para captura de resultados (API)
Acceso remoto fácil para la lectura de resultados.
Interfaces en Múltiples lenguajes
Gráficos de Control de Calidad
Soporte total a códigos de Barra
Soporte y Manejo de reportes de Cadena de Custodia
Manejo de Cuotas y facturación
Sample status and processing
Sample batch treatment
Simple Scheduling
Results upload and formatting
Direct upload of results from equipment (API)
Easy remote web/mobile interface for results
Multilingual interface
QC chart
Barcodes are fully supported
CoC upload and formatting
Quotes, invoicing and billing management


Portal En Línea
LSMRemote
es una extensión
Mobile/web
de nuestro modulo LSM listo para ser usado y ofrece a los clientes un portl web donde pueden enviar solicitudes de trabajo, o descargar los resultados de trabajos anteriores. Usando un simple código en lenguaje HTML que puede ser integrado en cualquier plataforma tales como WordPress o Joomla.
Con LSMRemote los clientes pueden:
Tener su propia validación de usuarios
Usar formas personalizadas para enviar ordenes de trabajo
Ver el progreso de sus trabajos solicitados
Ver o imprimir los reportes de resultados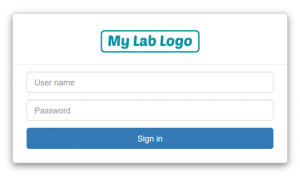 Disponible también una
API RESTful
que permite el desarrollo del portal del cliente totalmente personalizado. Cree su propio portal web y conéctelo a LSM.

Lab Service Management Software LSM


A collaborative application to manage laboratory services!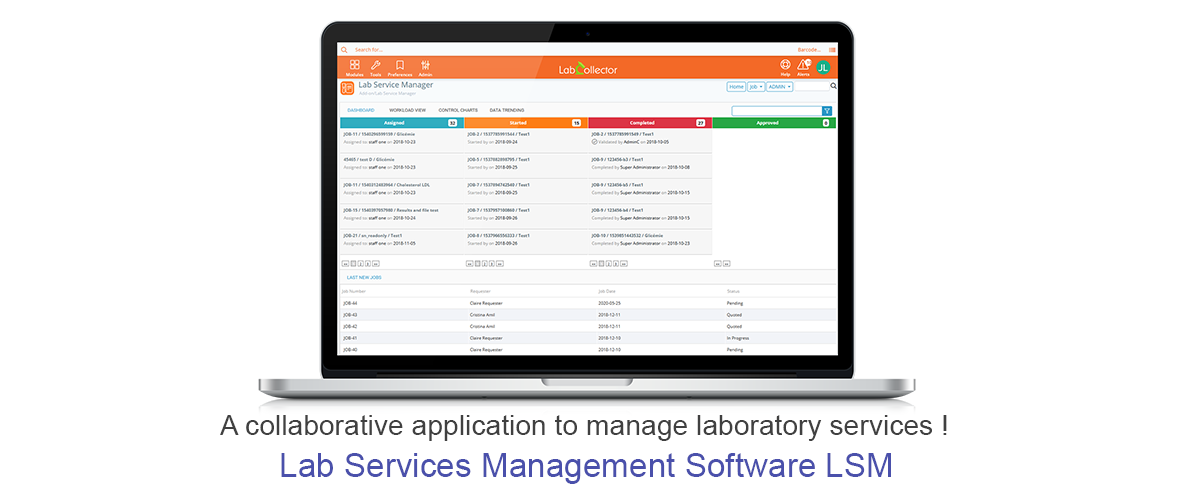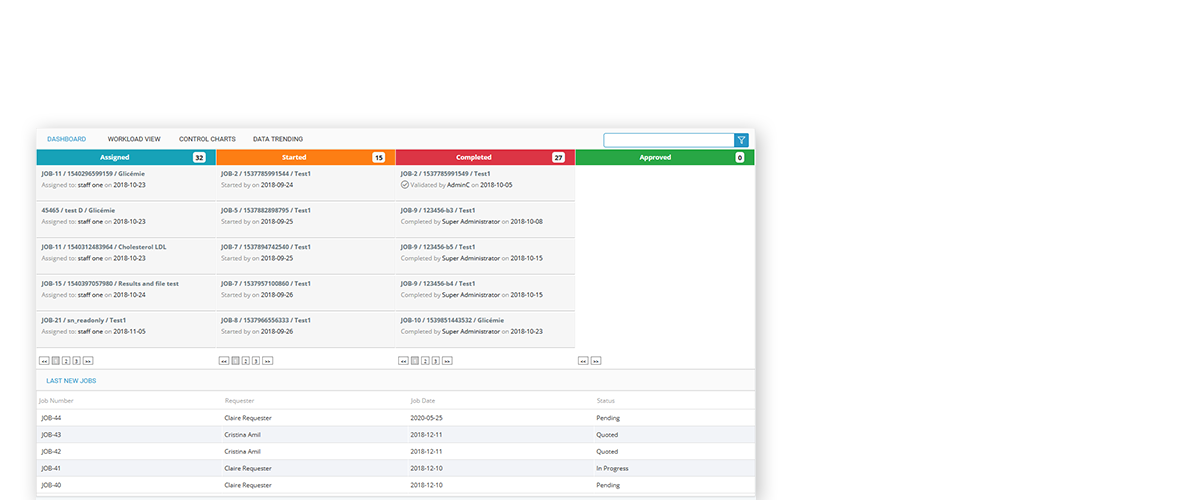 Lab Testing Management Dashboard
Dashboard with quick overview.

Unlimited projects/jobs.

Quickly review services, tests, analyses, and reporting.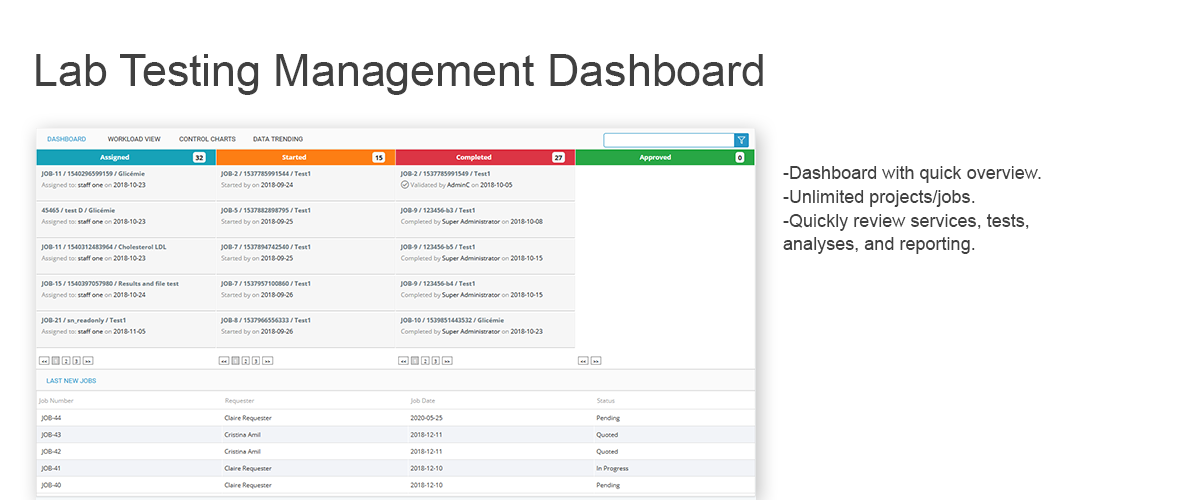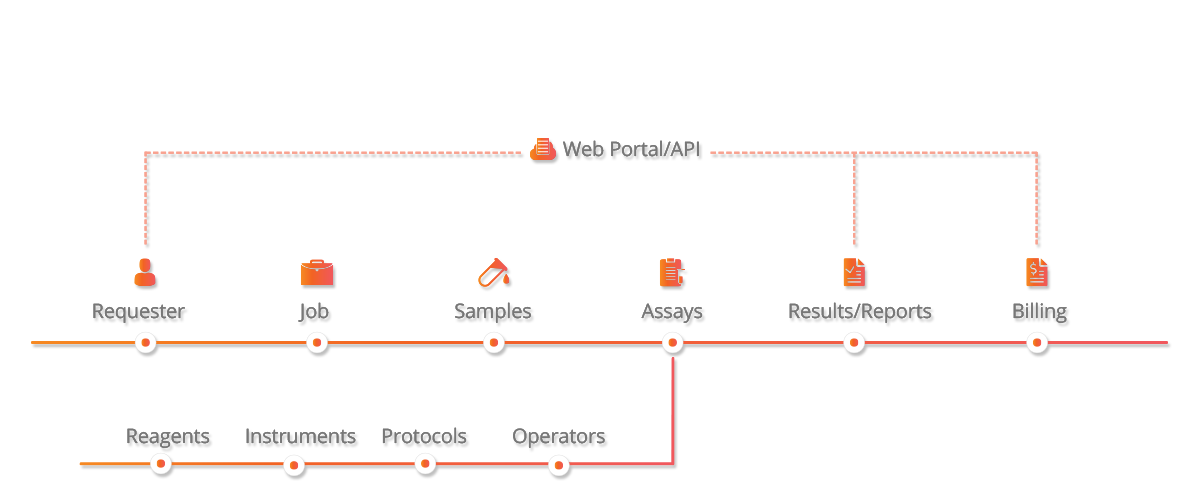 User can configure tests for any purpose
Totally configurable by end users. Set up clients, jobs, and all information needed for running your tests and assays.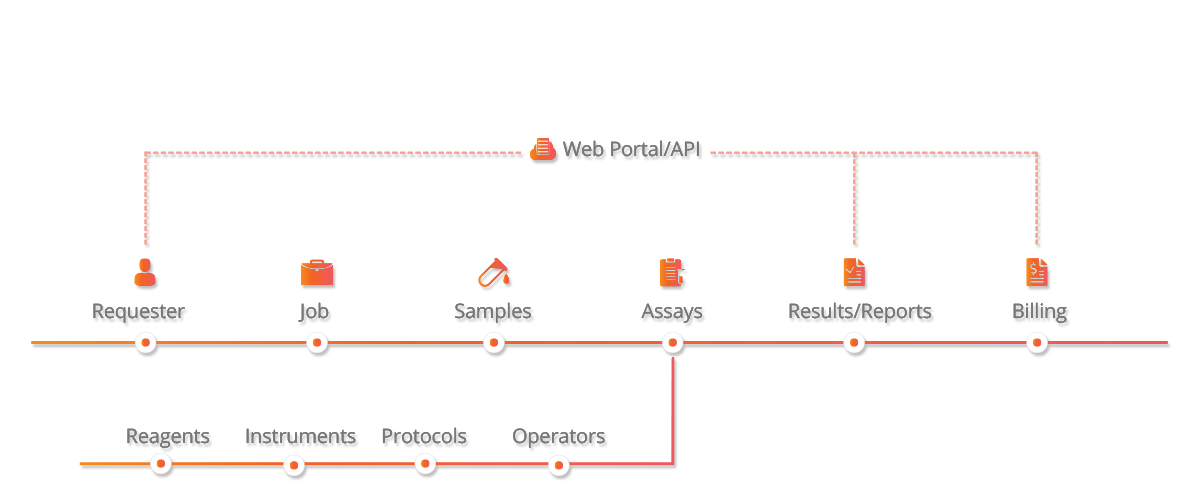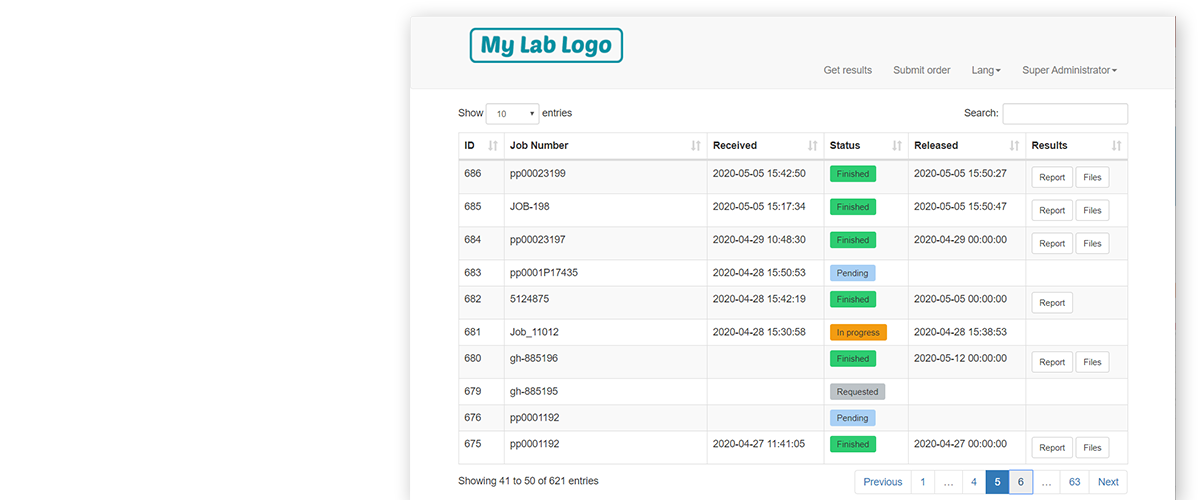 Options for a client
interface
-LSMremote and API technology helps
you to connect to your clients.
-Clients can have their own account to
request jobs and retrieve results
independently.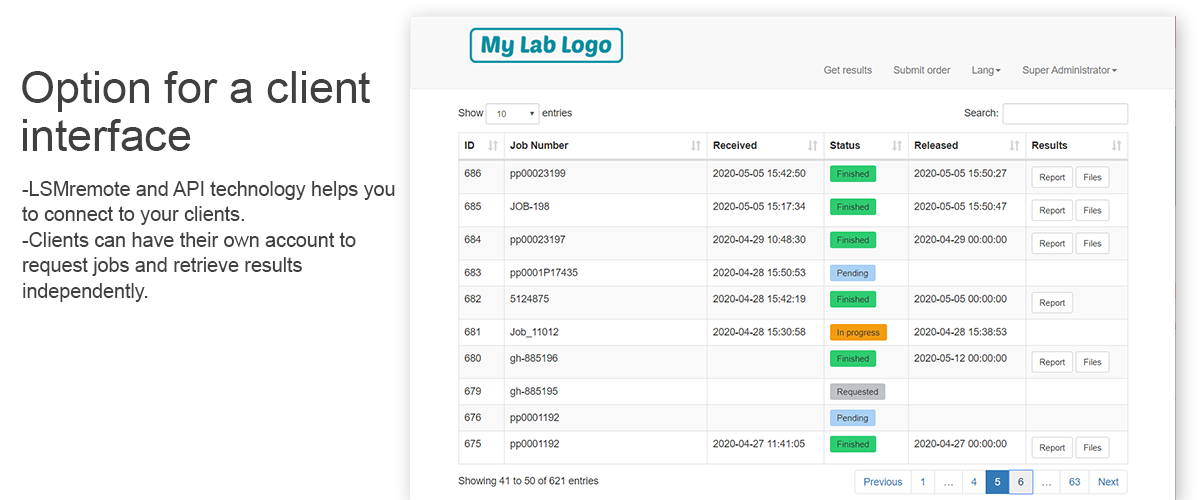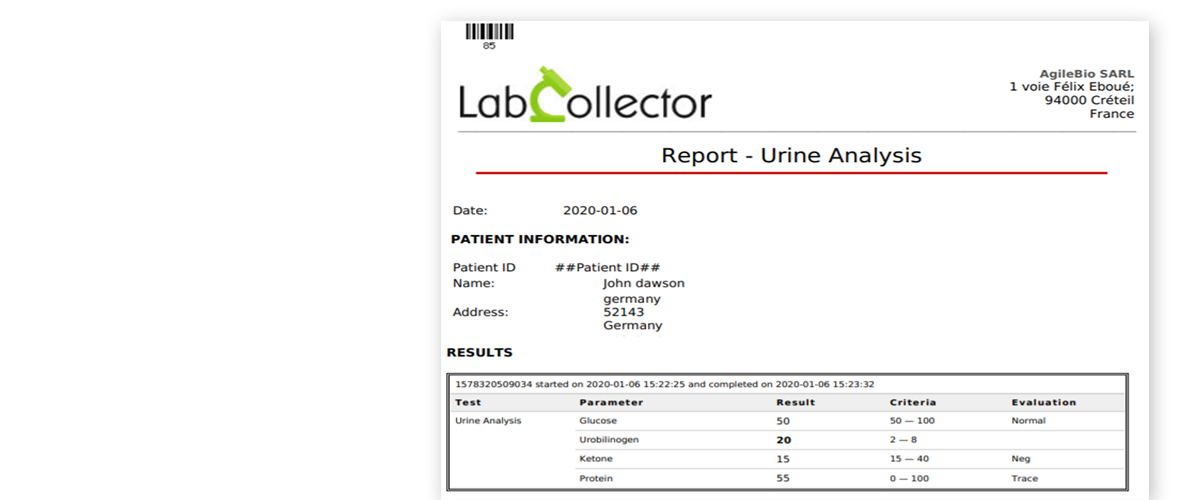 Send or print customized result reports.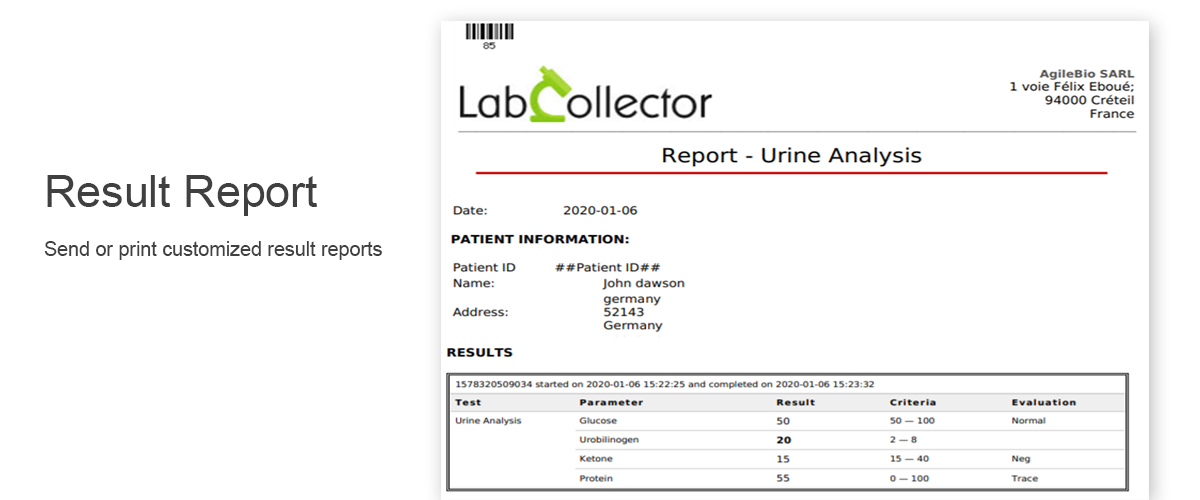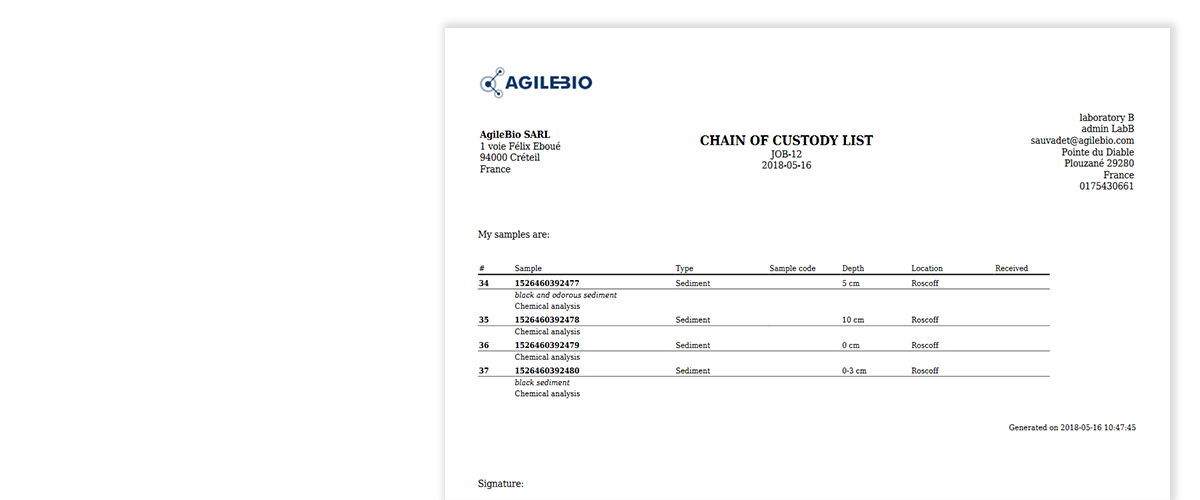 Customize your
CoC/Shipment report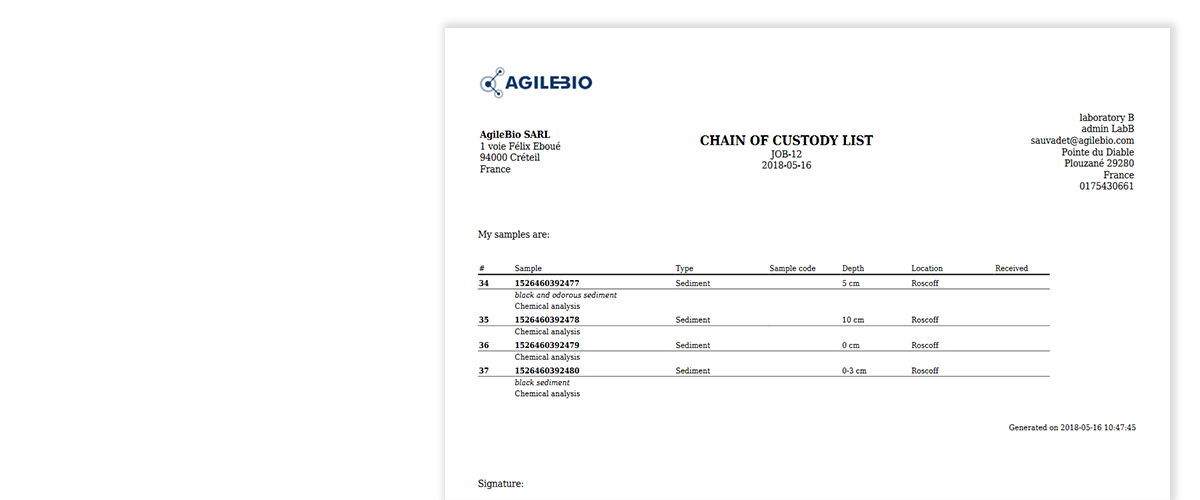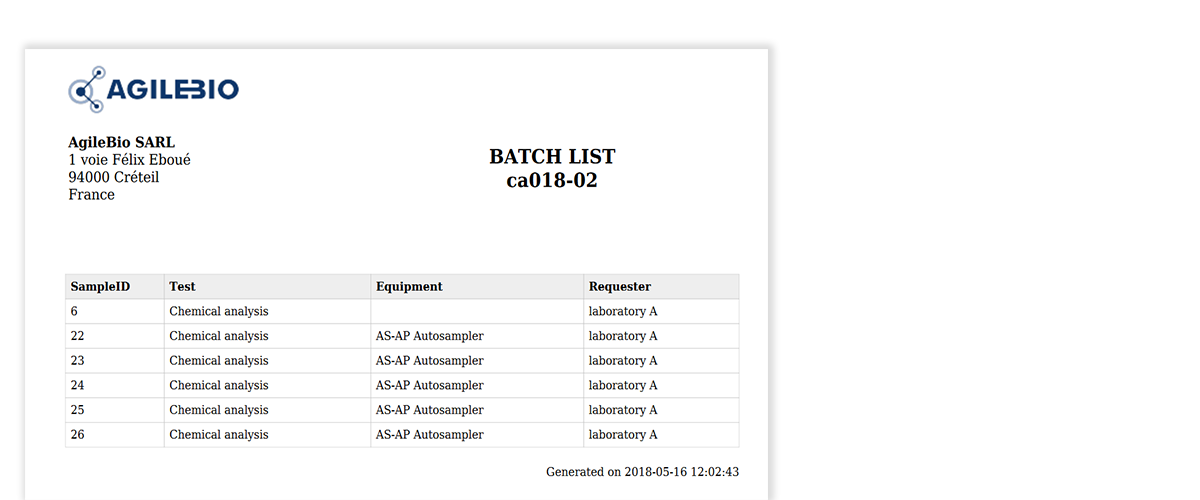 Create your batch list and share it with your staff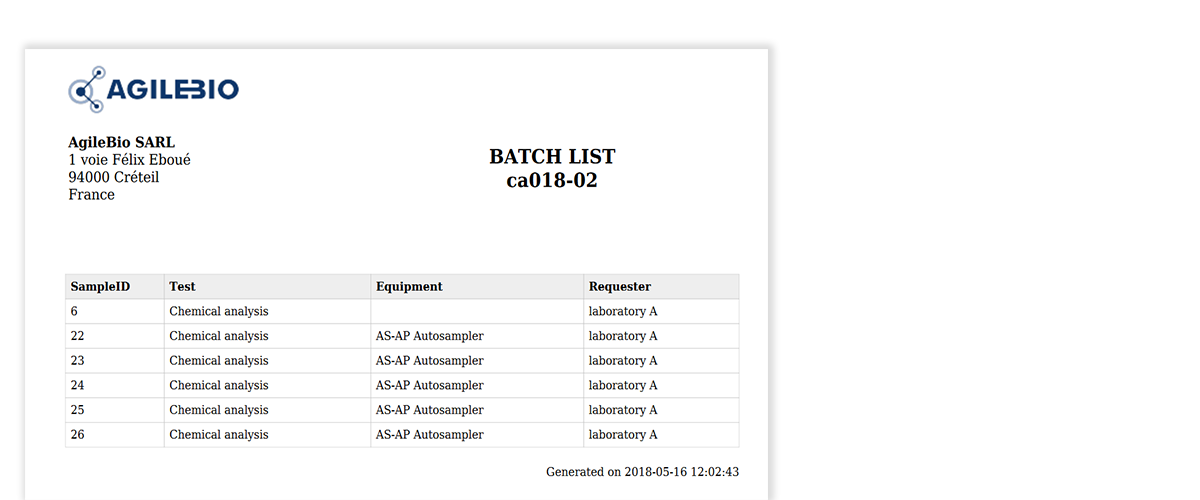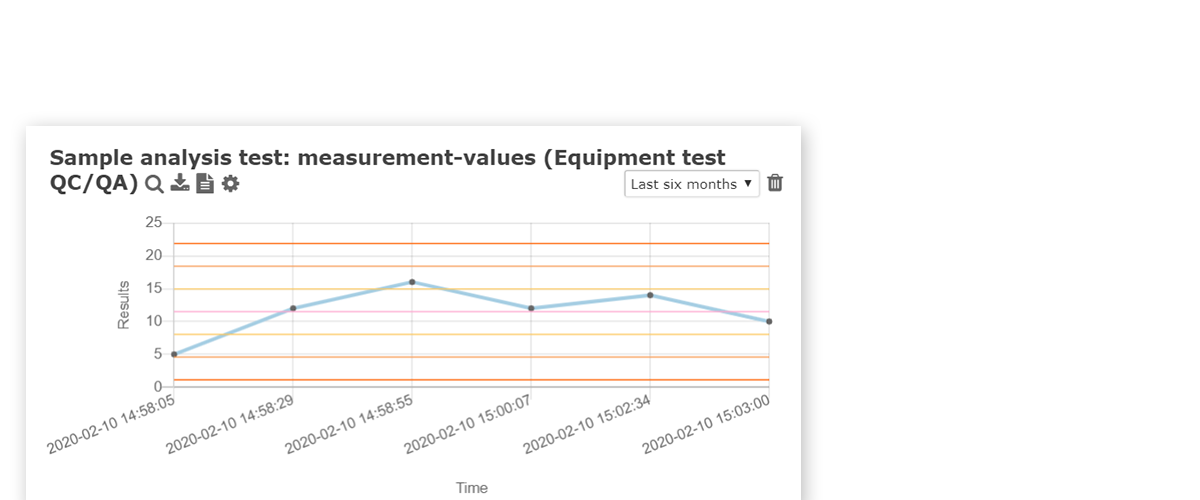 Quality control/data charts for equipments performance and samples.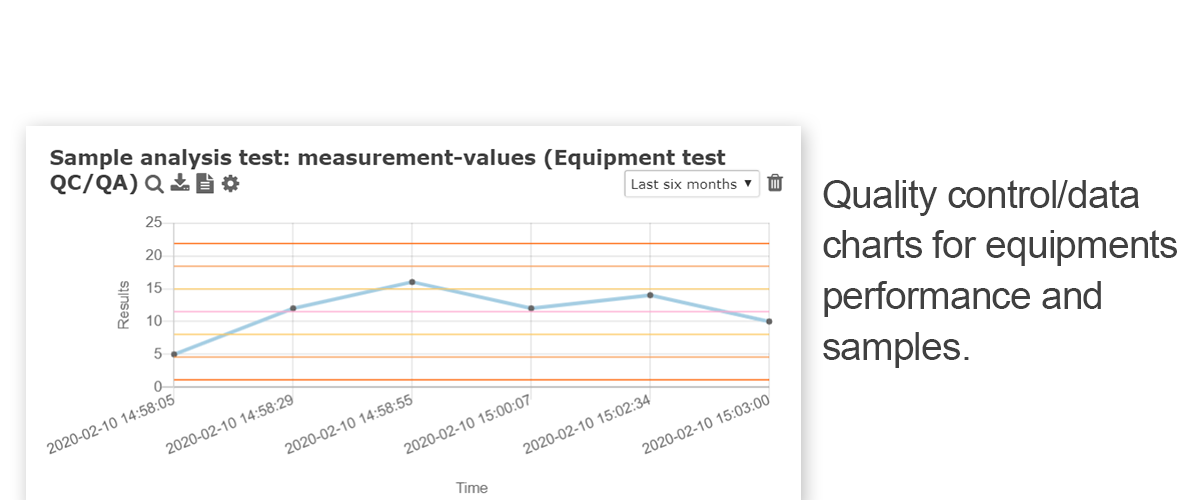 ---
Galería De Imágenes
---