NGS LIMS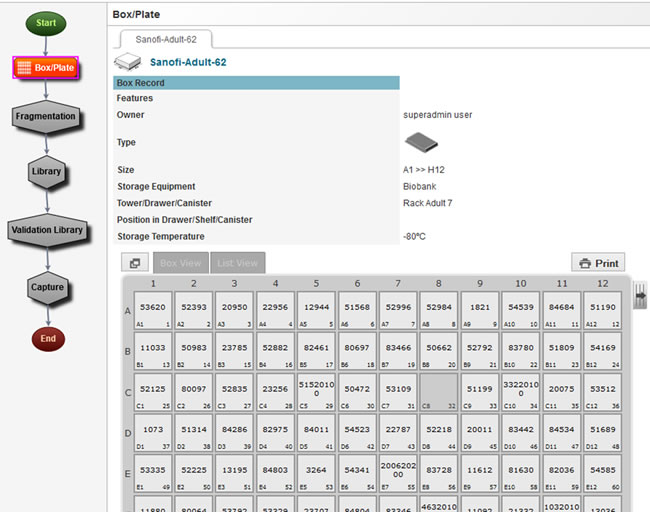 For over 10 years the Next-Generation Sequencing (NGS) process has been a huge extension to biotech labs resulting notably in more and more samples to analyze and track. The basic process is always based on the same workflow: 1-Library preparation, 2-Cluster Generation, 3-Sequencing, 4-Data analysis.  LabCollector supports your NGS activity and complements this process. LabCollector offers on-premise and cloud NGS LIMS and sample tracking. LabCollector is a ready-to-use environment that you can customize. Sample tracking is the essence of its features, but the addition of a versatile WorkFlow Manager Add-on brings the needed extras to meet the needs of any NGS or sequencing lab.    
NGS Lab Process
All you need to manage sequencing samples and plates is:
Plate processing, QC, even pooling and bioinformatics data sharing are possible using default modules and add-ons. Tube Sorter add-on will provide samplesheets for Tecan, Hamilton and Illumina runs (other equipment can be accommodated on demand). The WorkFlow add-on provides a step by step processing and data saving interface to track individual samples and/or plates or batches of plates.
Automation and Instrument parsing/processing

LabCollector is capable of automating results/values retrieval directly from equipment. This is performed using our I-Collector utility. Complex files and folders from Illumina can be parsed. We support any instrument/equipment including Illumina Hiseq, Ion Torrent, Roche, Tecan, LabChip, etc. Read more      
---
NGS/Sequencing servicing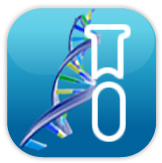 In complement to the lab activity tracking and management, LabCollector also provides a solution for the client Relationship. Check our Sequencing Service Management add-on for more information.Read more