LP Electronic Lab Notebook LIMS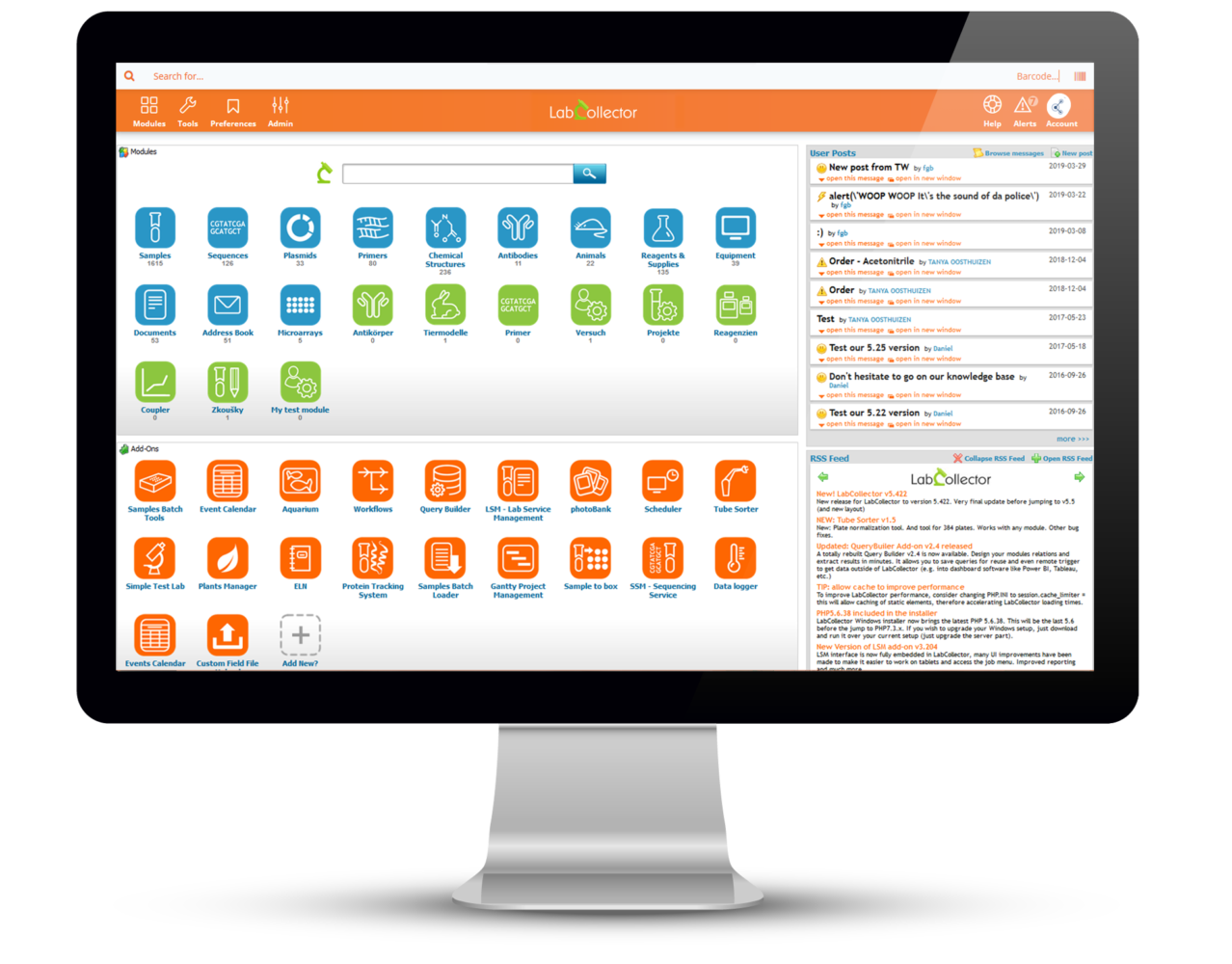 The Foundation For All Data Management & Collaboration
Turn your LabCollector platform with the ELN add-on into an efficient yet simple notebook to store and manage all your lab experiments. It is a great support/complement to the typical paper notebooks. The ELN can function both for hybrid (paper + electronic) notebook solutions as well as for paperless labs. The ELN benefits from a collaborative environment that is both secure, yet readily accessible by the right people in your lab.
From simple experiment documentation to routine or complex records involving workflows and page templates, your lab can use the ELN to meet specific needs through extensive customization that is in your control.
Extensive Customization To Your Needs
Secure & Compliant Environment
Electronic Signatures
Eliminate Unnecessary Paper Records
Scalable, On-demand Creation of Notebook Pages
& Much More!
Trusted by 50,000+ Users Worldwide

Manage as many books as you need to keep your lab organized.
Discover The World's Best-In-Class Electronic Lab Notebook (ELN)
Complex experiments can be managed by using templates and task lists allowing teams to work collaboratively and seamlessly share research information. This makes it easy to ensure scientists, technicians and managers are aware of all experiment status and progress.
SaaS, On-Premise or Cloud Hosting
Powerful Text Editor
Diagram Designer
R&D Data Management Software Solution
Upload and/or Link Data
Chemistry Tools
Maximum Data Protection
& Much More!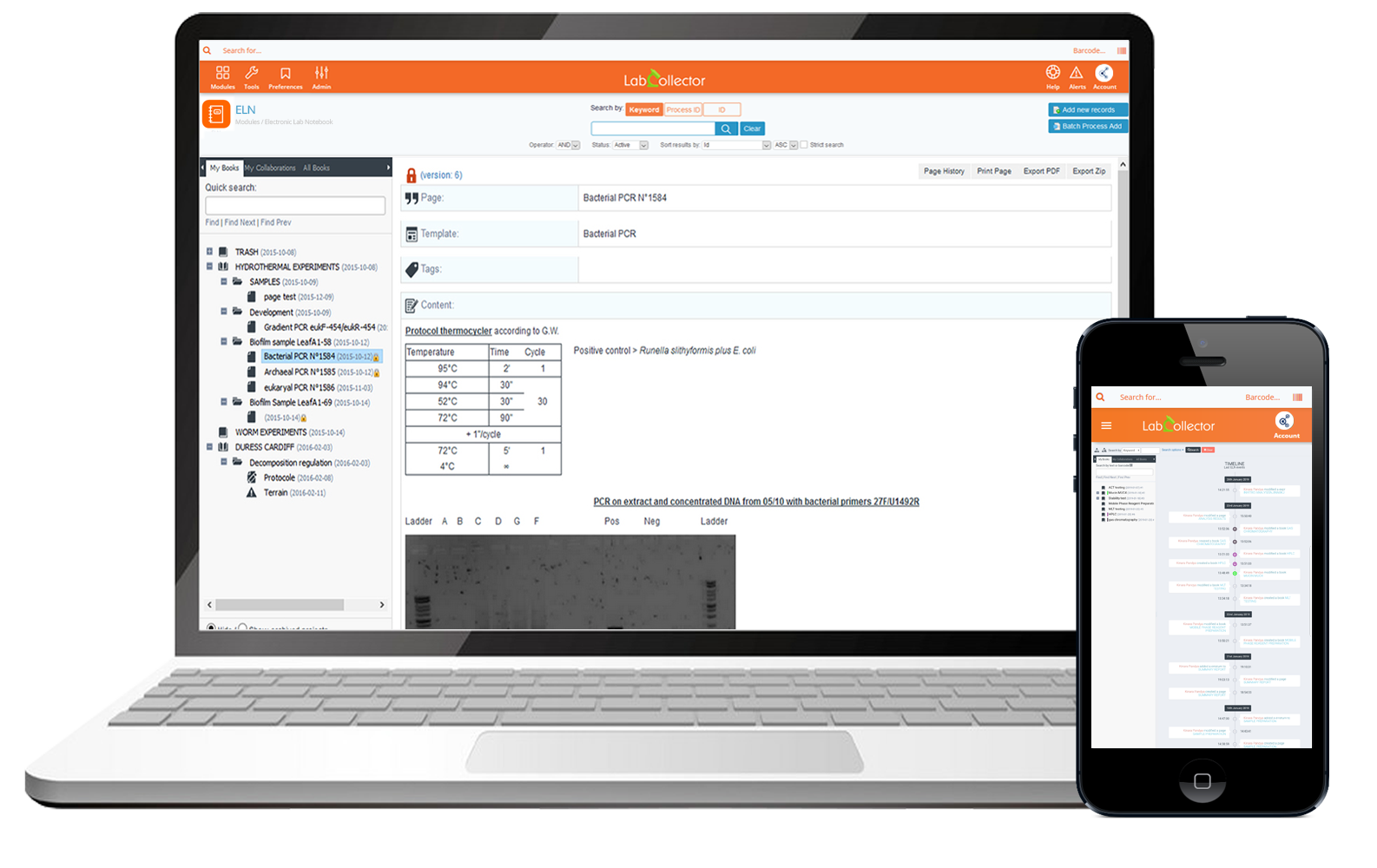 Management Modules
Information and stock management are performed on a modular basis. Scientific end-users have been kept in mind and no extensive learning is required. LabCollector LIMS is ready to use immediately.

Storage System
Stock localization is managed and defined in a straightforward manner and is not constrained. Box cell grid places can be defined by point & click and virtually any box configuration can be defined.

Barcoding & Mobility
All data stored in LabCollector LIMS is identified by a barcode. This allows for quick information search and retrieval. LabCollector LIMS is capable of generating linear or 2D barcodes.

Security, Traceability & Integrity
User access is restrained on defined user levels. LDAP and AD is now supported. History logs are stored to keep track of user actions on LabCollector databases (audit trails and data versioning).
Sign Up For Free.
Affordable, Electronic Lab Notebook providing seamless integration for multiple tiers of data.
Available for: