LabCollector and compliancy in regulations related to electronic records and electronic signatures
Improve your lab compliancy by using LabCollector to handle 21 CFR 11, Annex 11, GxP and ISO rules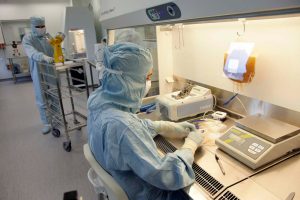 LabCollector software, add-ons and related components help in meeting the requirements of many regulations related to electronic records and electronic signatures including 21 CFR 11, Annex 11, ISO and GLP/GMP rules. The main point, however, should be clearly understood that LabCollector allows compliancy given proper use. 
Compliance requires thoroughly reading the appropriate regulations beyond the rules dedicated to electronic records and signatures. Each lab has a responsibility in determining which regulations require particular training or practices. Responsibility for some regulations related to using software and electronic records falls primarily or entirely upon a laboratory and not the software that is used in the laboratory. 
Other responsibilities are clearly the primary responsibility of LabCollector. 
The FDA and EU publishes guidance documents that cover topics they regulate. Many aspects of compliance require end users of LabCollector to take certain responsibilities that is impossible for software to handle e.g. training staff in the idea that electronic signatures and records are generally considered equivalent to traditional records. LabCollector users still need to review the appropriate regulations and guiding documents that apply to a particular situation to ensure compliance. You can check for the latest from the FDA for rules applicable to the USA and the EU regulations for Europe. 
Guidance the FDA and EU provides on electronic records are worth noting. An entity that uses computer systems to generate or submit mandated records must ensure compliance. Electronic records are defined very broadly by both the EU and FDA. 
The text of both Annex11, 21 CFR 11 and ISO rules is vague as to what documents require signatures. The requirement of documents to be signed and the implications of signing (or not signing) are generally regulated based upon the type of work that is done in a lab. GxP rules for various types of work are thoroughly documented with numerous guiding documents and enforcement policy documents available. Pages of lab notebook must be signed. Similarly, a variety of tasks that occur within the Lab Services Management (LSM) add-on and the workflow add-on require signatures. Versioning is a part of the ELN module, but system wide versioning with the audit trail is a required feature to include with LabCollector to meet record retention rules.  
What does this mean for making a package of software with LabCollector that is compliant?       
In general the actions that are taken in LabCollector that require signatures will be exclusive to the ELN, LSM and workflows modules. These modules contain an option for including signatures or timestamped user approvals. The remainder of LabCollector is covered by versioning. 
This means that compliance for most work can be achieved by the following typical package:
LabCollector inventory modules with versioning option.
ELN with option for signatures.
Workflows with admin validations. Note that in workflows, you will need to require signatures when making templates.
LSM with user validation enabled.
If you have questions about any aspect of compliance with regulations particular to your situation, get in contact with AgileBio and we would be happy to discuss your needs.