How to allow triggering of ScanServer with HTTPS/HTTP protocol by activating browser certificates – v4.1+
The following refers to ScanServer 4.1 and above.
This KB shows how to configure certificates in various browsers to allow a scan to be triggered while using a LabCollector instance that uses the HTTPS protocol.
On Mozilla Firefox:
Go to the settings bar on the top right of the browser and follow the screenshots below.
1. Go to Options.
2. Search for Certificates.
3. Click on View Certificates.


4. Select the Servers tab.
5. Click on Add Exception.
6. Add the IP address of the PC to which the scanner is connected, followed by the port number that is being used by ScanServer – the default is 5151.
7. Click on Get Certificate.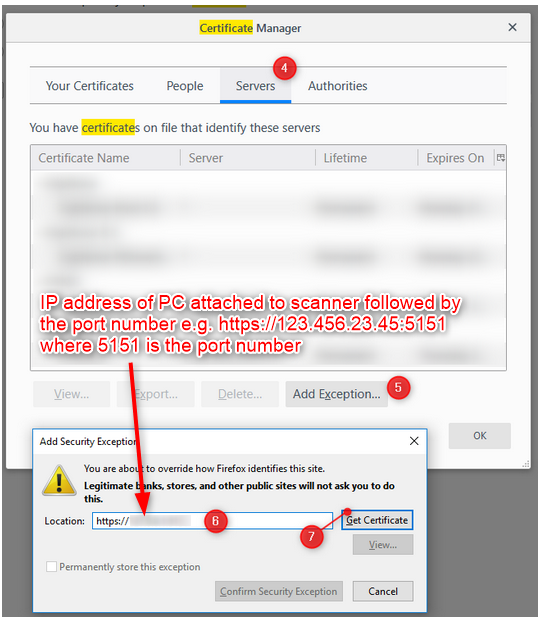 8. Once you get to this step click on Confirm Security Exception.