To download LabCollector and add-ons, create your services and manage your licenses and options, you can now connect to our Client Area.
1. Connection
On labcollector.com click on Sign in on the top right.


A new window opens. Two options are possible:
if you already have an account on labcollector.com and have credentials (even for the old system), use this login and password to connect to the Client Area.
if you don't have an account, click on REGISTER and fill in the form.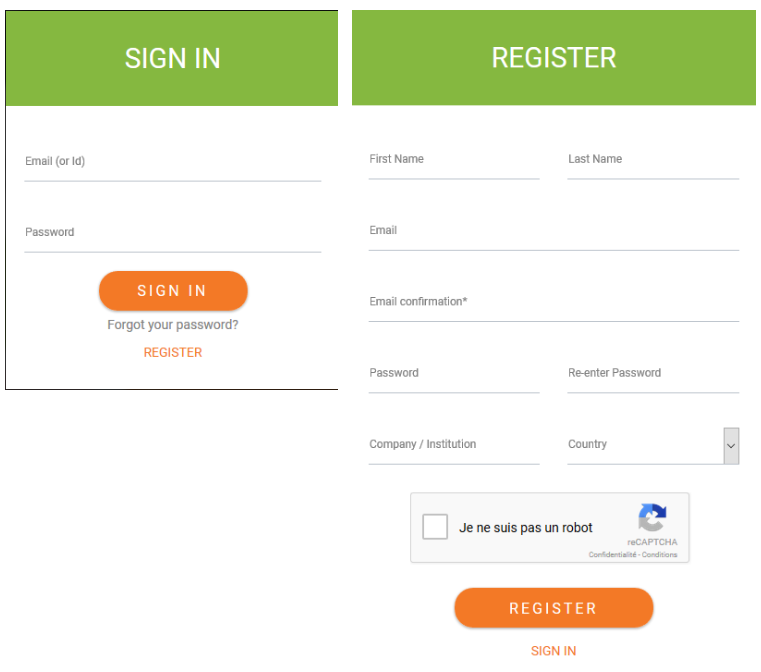 2. Dashboard
Once connected, you enter the LabCollector Client Area.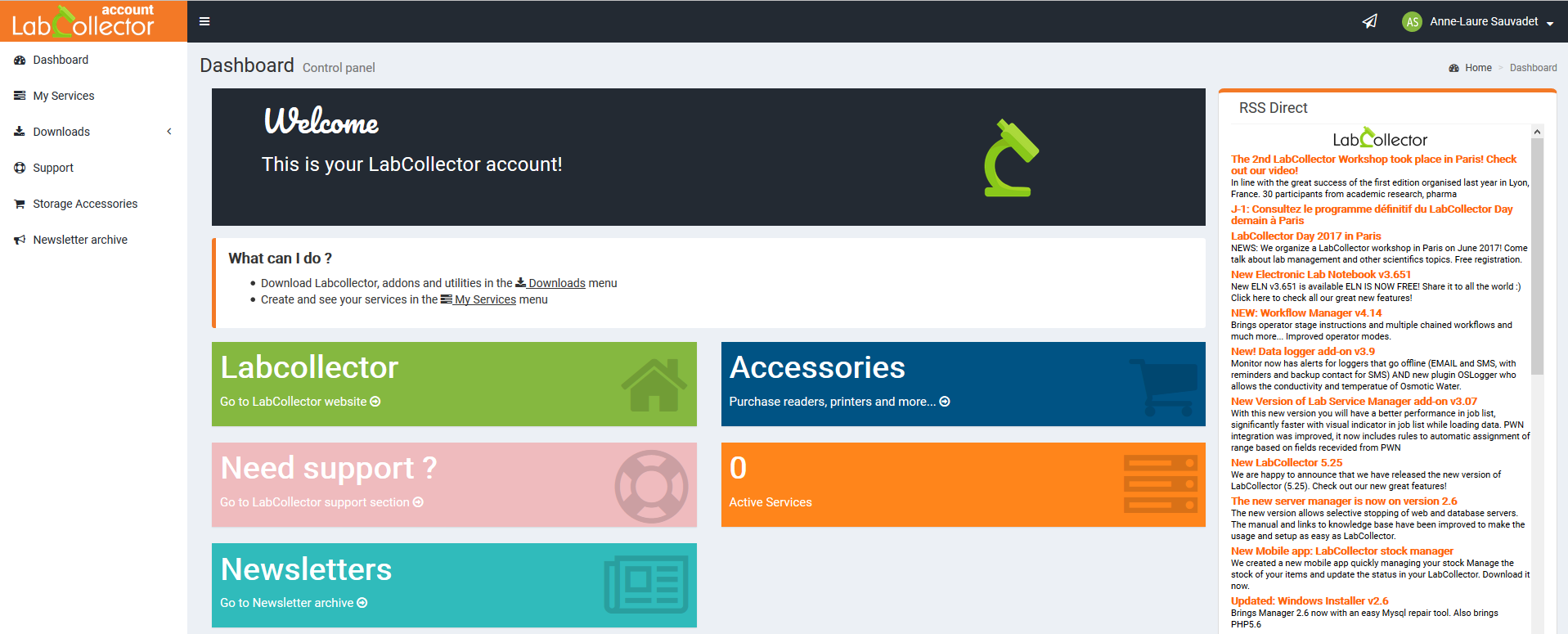 On the dashboard, you will find:
Direct links to the LabCollector website, Support section, Accessories website, Newsletters, LabCollector RSS feeds
an administrative menu on the top right
a general menu on the left
Administrative menu
From here, you can:
1. complete or change your account information (address, email,…)
2. create your team (see below)
3. soon you will be able to access your invoices.
4. change your login and password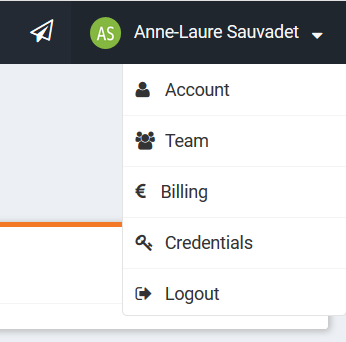 Team
If you need several people to be able to access the client area of your lab, you can add colleagues as team members.
in doing so you will make it easier for AgileBio staff to provide support to your colleagues as they will be associated with your account.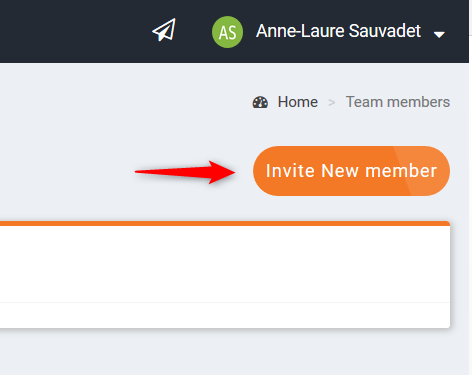 You can add them as a user or admin.
An admin can add services. A user can only search among services.
Just fill in the form and click on Add.
The new member will appear in your list of members. The status will be remain as "Waiting" until the person has accepted the email request.
You also have the option to delete members.


You can also see the contact information of your agent.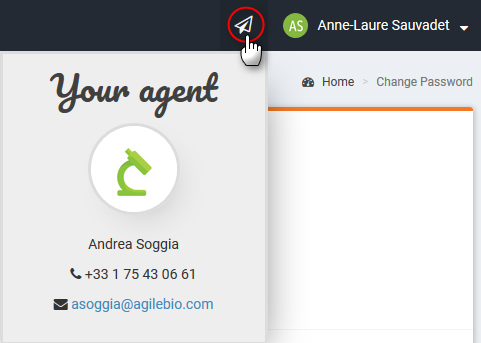 General menu
From here, you will find two main sections:
3. Downloads
To install LabCollector on your computer or server, download the OS dependent version.
You also have access to the list of add-ons for self-hosted and online version, and to utilities (e.g. Zebra Network Bridge, AgileBio Scan server).

Once you have downloaded LabCollector, you can create your service (see below).
4. My services
Note: If you already have an online instance, it should appear in your services. If that is not the case, don't hesitate to contact us.

To create your service, click on Add New Service on the left and choose one of the services offered by AgileBio.


Self-hosted LabCollector
Follow your instance options and request a quote or license renewal.
First, fill in the short form with the name of your instance and other information that your agent will be able to read.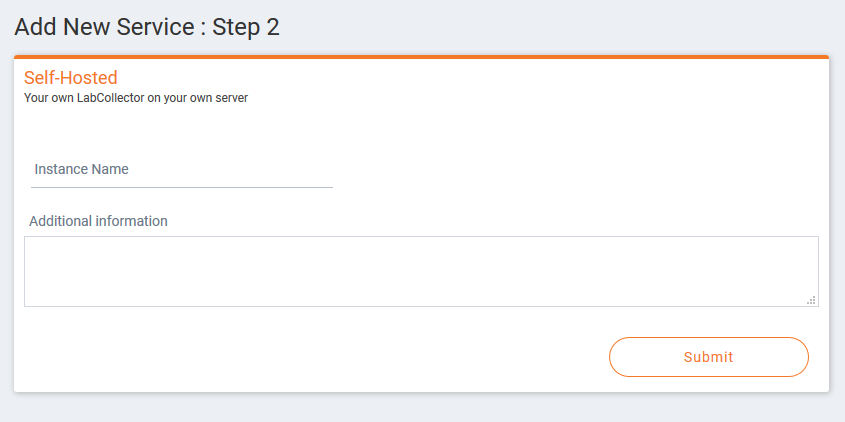 Your service is created in demo version and you can request for a quote when you need to.


 
Once LabCollector has been purchased, you can request a perpetual license using the key icon that opens the form below. Add-ons can also be added to your self-hosted service and you can request perpetual licenses for those in the same way as for LabCollector.
You can now also renew your license if you have paid the annual fee for Support and Upgrades.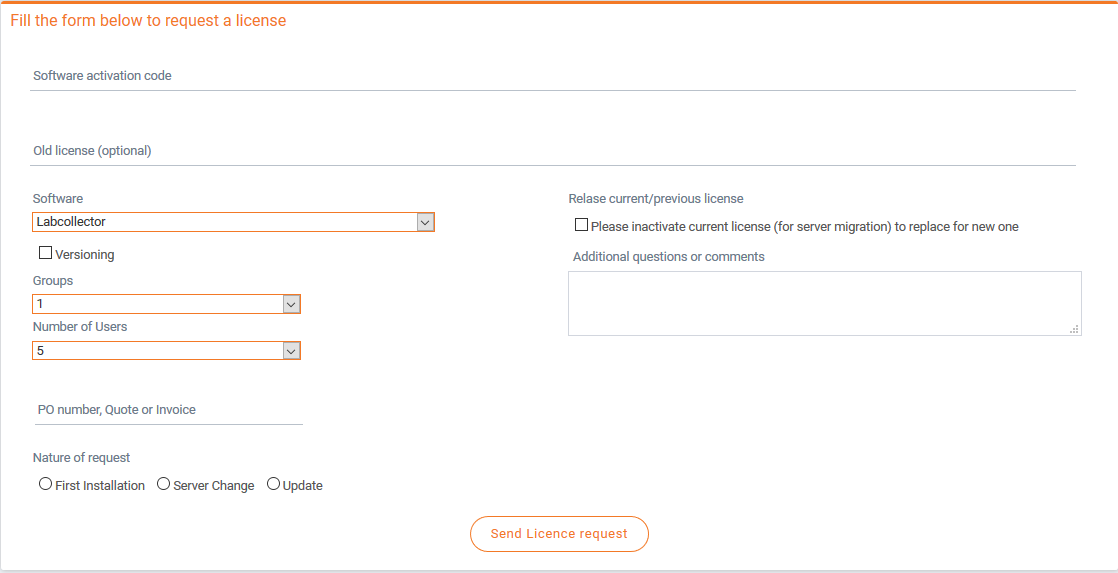 LabCollector Online
To request your online instance, follow your instance options, and request a quote or license renewal.
First, fill in the short form with the name of your instance that will come after the URL: http://labcollector.online/ or http://us. labcollector.online/ depending on the server location (France or US). If your institution is in US or Canada, choose US server, for all others country choose France server.
It is recommended that you put your institution name/acronym first, followed by the name of your instance. For example, an instance named "mylab" would have the URL http://labcollector.online/institutionName_mylab.
Additional information on the options that you want to test for example, will be sent to your agent.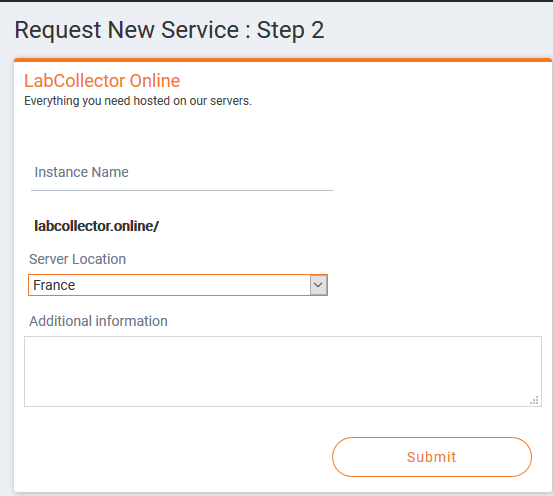 Once you create your service its status is REQUESTED until our staff create your online instance in demo version. You can request a quote by following the link.

Once LabCollector has been purchased, you can request a full license using the green key icon (see above). You can also request to test out one or more Add-ons (our staff will install them for you), and if you're happy with the product, as for LabCollector, you can choose to obtain an active license.
More options coming soon…


---