Startup lab promotion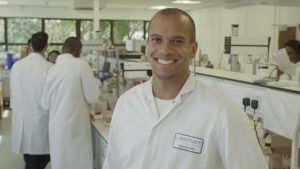 We know that small teams and startups may deal with tight budgets.  You also have pressure to make quick decisions so you can get your projects moving. We love small labs at AgileBio and we are now making it easier with special pricing (limited-time offer).
In addition to the free mode (up to 3 users and 1000 records) take benefit of these promotional prices:
Academics small lab (up to 5 users):
LabCollector U5 2500€ 999€ or $999
LabCollector + ELN U5 with

 ELN versioning 

4500€ 1800€ or $1,800
Private license (up to 5 users):
LabCollector U5 4000€ 1800€ or $

1,800

LabCollector + ELN U5 with digital signatures and ELN versioning 13000€ 4500€ or

$4,500
Notes and exclusions:
Prices are for the downloaded instance of LabCollector with a perpetual license (locally installed). Promotion offered to academic labs restricted to R&D only labs. Core facilities, service labs are excluded. Quotes are valid for 15 days only, which after that time, the promotion has to be renewed if still active. The promotion is limited to LabCollector or LabCollector + ELN. Other add-ons are excluded and/or priced at catalog price. Annual support will be at usual catalog price.
Make a note of this promotion in the comments field when requesting a quote to ensure you get the discount.