LabCollector Appliance Solutions
LabCollector LIMS in a box.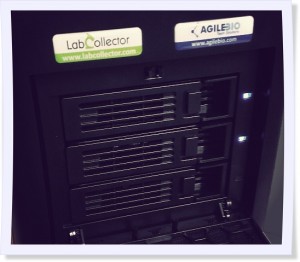 You just have to connect the LabCollector CUBE server to your network and start your lab management easily without time losses in installations and system and software setup.
Our offer is perfectly adapted to your needs, budget and informatics structure. Server can be rack or tower.
We prepare, configure and set up all components for your LabCollector LIMS.
Ready to use. Plus we can also remotely do maintenance and updates.
LabCollector LIMS in a virtual appliance.
We can propose you a ready to deploy Linux Appliance loaded with LabCollector. Our Appliace is a CentOS 6.4 LAMP with latest LabCollector and Webmin management tools.
Contact Us! We'll provide you with the most adapted solution to your needs and budget.